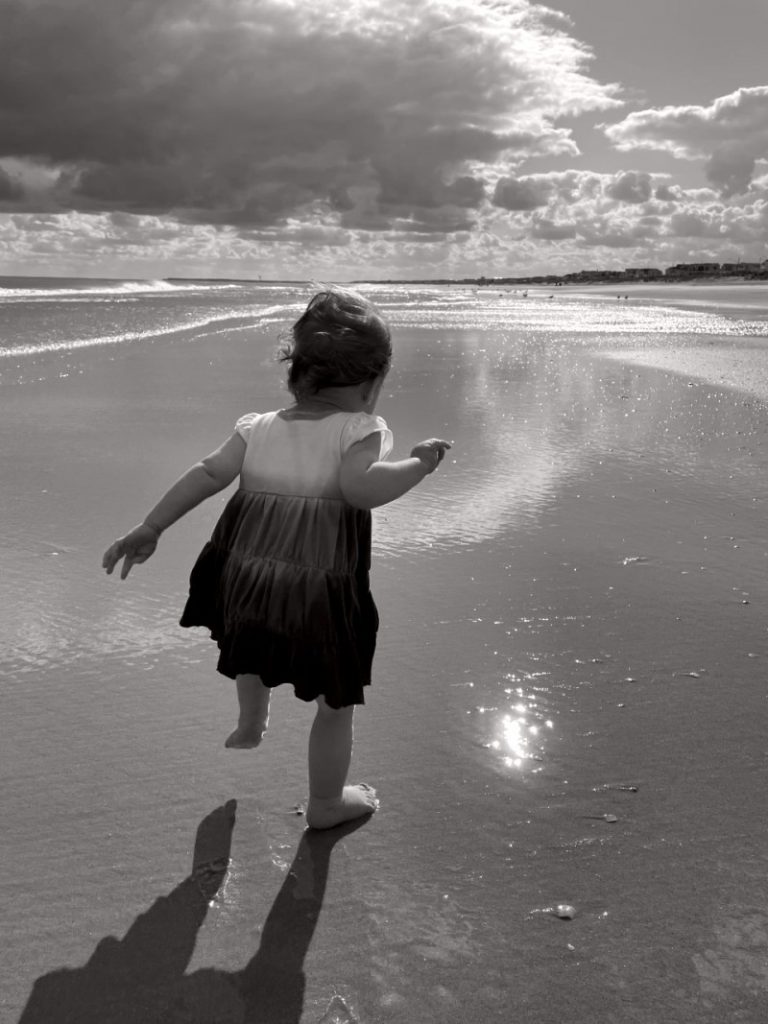 And just like that, it's already Thanksgiving! 2021 seems to be the entrée we've all been waiting for and for those of us blessed to be finally reuniting with family, friends, and postponed plans, it's a chapter of gratitude as well as celebration.
With the recipes, the decor, the table to set and the cards to write, it is quite easy to get caught up in the whirlwind that is Thanksgiving Day. You're choosing outfits for your family then you're racing around to the local stores for last-minute supplies whilst fixing the porch decor and trying to think of the perfect music and movies to entertain your guests after the Macy's Day Parade but let's not forget the deeper meaning of the day.
Oprah Winfrey said it best when she described the subject of giving:
"The best gift anyone can give, I believe, is the gift of sharing themselves."
With this in mind, for one evening this week, we should practice putting down our cellphones, disconnecting from social media, and pressing pause on our to-do list in an effort to give uninterrupted time and focus to those we treasure.
For some, it may also feel like you've just blinked and summer became fall.
With the chaos and distraction of returning to the office taking over your mind, the holidays can easily feel overwhelming. Between trying to plan the festivities for those around you and, if you're anything like us, frantically searching the internet for recipes and ideas to get your home ready for a lovely communal meal, there can be a lot going on. Allow yourself to remember amidst the aesthetics that it is the company that is the most significant part of the day.
Whether you're baking a delicious pumpkin pie for the in-laws, creating couture cocktails for friends, or are snuggled up watching a classic Thanksgiving movie with your other half, we will all be united in the same sentiment at one point during the day – giving thanks, either out loud around a table or quietly in our hearts and minds.
Counting Our Blessings: Happy Thanksgiving from the British American Household Staffing Team
Here at British American Household Staffing, we love sharing creative concepts and personal touches for moments like these – from table decorations to rival Martha Stewart to the perfect way to create an ambience reminiscent of a Hallmark movie – but we also love reflecting on the important values and sentiments of the holiday which is why this year we have decided to openly give thanks in the office as well as around the dinner table.
"I am thankful for this year of so much change! My family and friends, and all of the lovely ladies that make up BAHS!"
-Brittany Forde
Head of Finance and Human Resources
"I am thankful for the fact that my Dad will finally be allowed in the country to meet his 18mth old granddaughter, "Big D". I am also continually thankful for Zoom's beauty touch up feature that has saved me a fortune in make-up, time and effort."
– Catherine Whyte
Chief Operating Officer
"This year I am thankful for a happy and healthy family and new adventures ahead of us in our new home."
-Katie Montalbano
Director of Recruitment
"I am grateful that I will be spending the holidays with my family this year – I am especially excited to be able to spend more time with my hilarious niece and nephew who recently moved to NYC from the West Coast!"
– Elizabeth Thompson
Gallery Director, Anita Rogers Gallery
Our Top 3 Favorite Thanksgiving Movies
Planes, Trains and Automobiles (1987)
A Charlie Brown Thanksgiving (1973)
Friendsgiving (2020)
Our Top 3 Albums for Thanksgiving Day
Alicia Keys – The Element of Freedom
Keith Urban – Ripcord
Kelly Clarkson – Thankful
Paying It Forward 
As we give thanks to those around us, whether it be to family, friends, colleagues, or neighbors, it's a wonderful time to reflect on the last year and give a token of thanks to those who have been instrumental to us during moments of challenge or struggle. What can you do for others this year?
Drop off a bouquet of flowers at a local retirement home or hospice for those who reside there.
Donate to your local church in support of their good work.
Stop by your local firehouse with a food basket for the first responders working through the night as a thank you for their service.
Leave a plant or a thank you card on a neighbor's doorstep – choose someone who has brightened your day with their kindness this year or perhaps a neighbor you know will be spending the holidays alone.
Volunteer at a local food bank. For those in the US, click here to find a food bank near you.