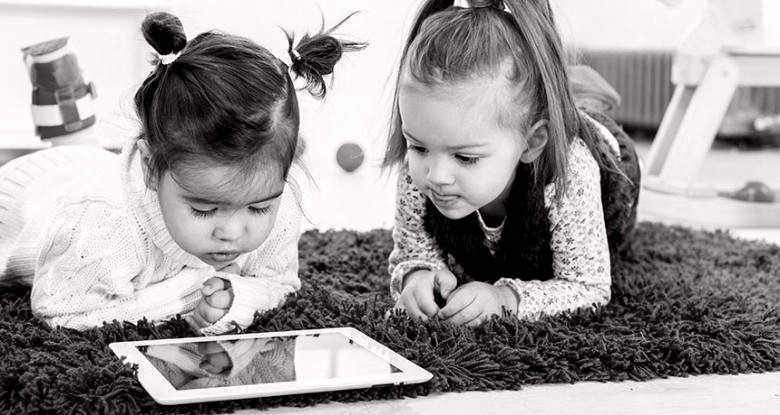 During this time of uncertainty and change, we understand it can be difficult to come up with new and exciting ideas each day so we at BAHS have put together a list of our top choices for families with varied interests, whether your children want to draw, visit a museum, play a game with a relative or explore an aquarium.
Arts
Mo Willems Lunch Doodles
The Kennedy Center's Artist in Residence, Mo Willems, is hosting daily live art classes hosted on YouTube that are fun and appropriate for the whole family.  New episodes are posted each weekday at 1:00 p.m. ET and remain on YouTube where they can be streamed anytime. Start with episode 1 here.
Tour International Galleries and Museums
More and more art galleries and museums around the world are hosting online tours of their collections and exhibitions, allowing viewers to explore at their own pace from home. Some of our favorites include wandering the halls of the British Museum, exploring Roman antiquities at Paris's Louvre Museum and viewing contemporary sculpture by Mark Webber at NYC's Anita Rogers Gallery.
Stream the Met Opera Nightly
Every evening a different opera performance is hosted for free on the Met website at 7:30 p.m. ET; each video is available to view online until 6:30 p.m. the following day. This week is dubbed Wagner Week and features classics by the German composer. View the full schedule here.
Go Outdoors
Visit the Monterey Bay Aquarium
The Monterey Bay Aquarium offers several live streams during the day of various animal tanks; our favorites are the Sea Otter Cam, the mesmerizing Moon Jelly Cam and, for those up for it, the Shark Cam!
Hike in Yosemite Park
Through Virtual Yosemite, visitors anywhere can explore over 200 different locations within California's National Park, famed for its ancient sequoia trees. The 360° interactive panoramas are all presented in high resolution, so adventurers can zoom in and out to see details, and can pan fully around, including looking upward and downward.
Stay Active
Free On Demand Yoga Classes
Core Power Yoga is offering a selection of Yoga classes and guided meditations that be streamed for free anytime.
Daily Pranayama and Advanced Live Classes
San Francisco's Morning Mysore offers daily pranayama (yogic breathing) classes, as well as weekly live Mysore classes via Zoom at various levels. Visit their website for details.
Dance Party
Host a daily dance party with your children using the Kidz Bop YouTube station, which breaks dance routines down step by step or just stream your own music selection and let the kids start moving!
Catch Up with Family & Friends
Movie Night
Netflix Party is a Google Chrome extension that makes it possible to watch films with friends and family all over the country. Just make sure everyone downloads the extension, joins the party and then get the popcorn ready!
Virtual Playdate
See one another, play games and more with Caribu, a video-call app that includes children's games, books and activities you can enjoy together whilst observing social distancing.
Bedtime Stories
Free Children's Audiobooks
As long as schools are closed, Audible is offering free audiobooks of many childhood favorites, highlighting choices appropriate for all ages from Winnie the Pooh and Dr. Seuss to classics for older readers, such as Pride & Prejudice and Jane Eyre.
As always, we're here to assist with all your household staffing needs during this challenging time. Both childcare and cleaning professionals are considered essential workers and we have implemented strict protocols to make sure your family is as safe as possible. Contact us today to learn more.