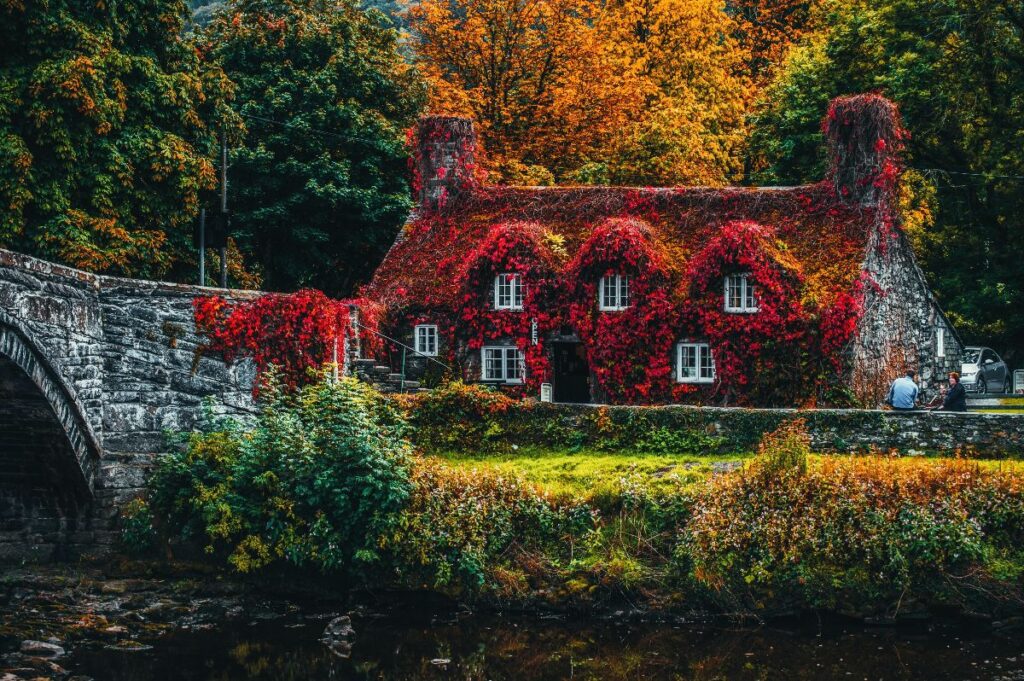 Autumn Escapes
This time of year, our idea of a perfect weekend is a cozy cabin getaway. This week, we are sharing our favorite fall escapes – a mix of hotels and luxury Airbnb rentals where coziness meet luxury. After that, we've included a list of the best cocktails to sip fireside. Enjoy and stay warm!
Amagansett, New York
The Hamptons might not be the first destination that jumps to mind when you think of a fall escape, but we love the area this time of year. Stores and restaurants are quieter, the foliage is lovely, and it isn't yet too cold for a nice walk on the beach. Book this gorgeous classic Hamptons home on Airbnb Luxe to enjoy a full kitchen, a sauna, a barbecue, a fire pit, and, of course, a wood-burning fireplace. Cozy up in the spacious library for a night in with a glass of wine and reading or movie night by the fire. If you visit before October ends, stop by the nearby Pollock Krasner House (make a reservation first!) to experience of piece of art history.
Lake Placid, New York
Head about 5 and a half hours upstate (or a 2-hour flight!) to enjoy Lake Place's Whiteface Lodge. The luxury hotel offers activities for the whole family, including swimming (indoor, outdoor, and hot tubs), ice skating, bowling, campfire s'mores, a movie theatre offering a rotating selection, and even an old-fashioned ice cream parlor. The hotel restaurant, Kanu, was deemed the coziest restaurant in New York state by Food & Wine – the menu offers upscale comfort food, including Ricotta Truffle Medallions with Pistachio Cream Sauce, Lobster Linguini, and Warm Brie with Toasted Brioche and Cherries.
Derbyshire, United Kingdom
Take a trip about three hours outside London to Derbyshire to discover Callow Hall, a Victorian hotel on 35 acres of wild gardens. Choose between a traditional room in the main house or an adventurous treehouse retreat on the property. We love the wood-paneled treehouses complete with two bedrooms and a wraparound deck (with an outdoor copper tub for warmer months!). Dine on seasonal dishes inside the stunning Garden Room with floor to ceiling windows and foliage throughout.
Breckenridge, Colorado
Up to 14 guests can stay in this incredible wood and stone cabin-style lodge available via Airbnb Luxe. Adults will appreciate the stunning views, the exposed wood beams, bar, wine fridge, and hot tub. The whole family can enjoy s'mores around the fire pit or a cozy night in the media room. There's even a kid-friendly bedroom with bunk beds! If you do want to leave the comfort of this home, it's close to a variety of ski options.
Glomset, Norway 
If you prefer a vacation a little further from home, book a room at the Storfjord Hotel in Norway. Situated with both forest and water views, this handcrafted log hotel offers the perfect mix of home comforts and luxury touches. Expect elevated log-cabin rooms with elegant, simple designs as well as a curated mix of contemporary and vintage art pieces plus plenty of indoor and outdoor fireplaces, of course. There's also an onsite restaurant, spa, and access to a variety of activities, including helicopter tours and skiing.
Fireside Cocktails