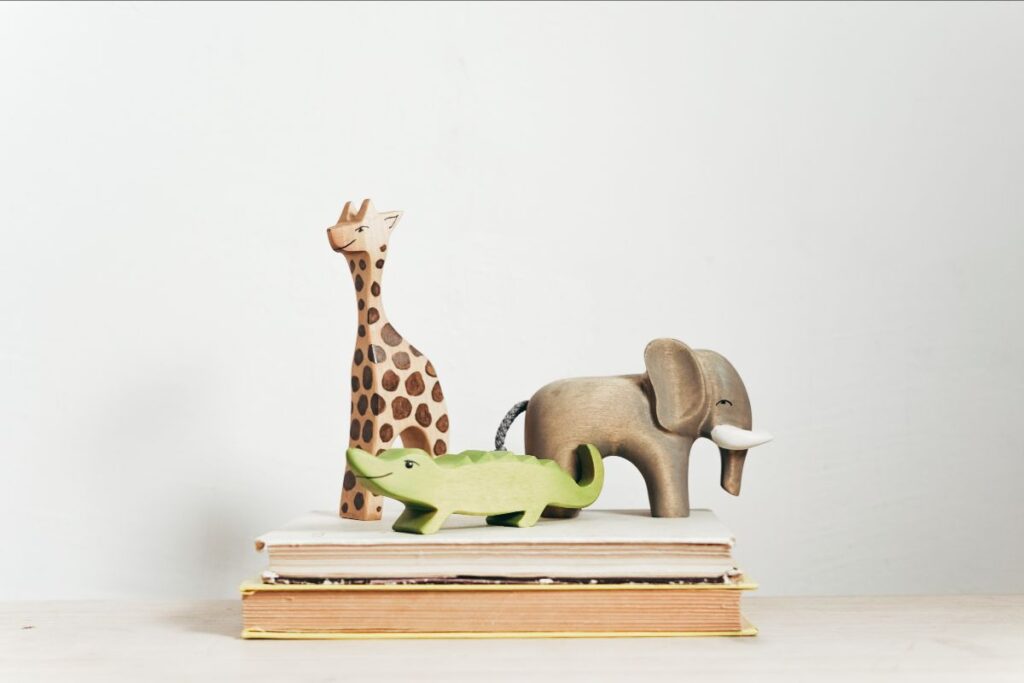 National Nanny Recognition Week
The week of September 24-30, 2023 was National Nanny Recognition Week.  For over two decades, National Nanny Recognition Week (NNRW) has marked a time for families and employers to thank nannies for their hard work and dedication, and for all the benefits and peace of mind they bring to our lives.  BAHS would like to say a heartfelt thank you to every nanny on our roster – our dedicated candidates are the heart of the company and we are so grateful to work with you. This week, we'd like to highlight a few special nannies we've worked with over the years – thank you to Cali, Ayesha, Diana, Coco, Madison, and Fernanda for your contributions this week! If you'd like to be featured in a future newsletter, please email us at info@bahs.com.
Cali, Santa Barbara, California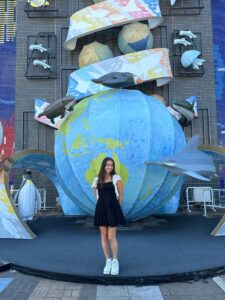 What is most rewarding about being a nanny? 
I love being a nanny because my job doesn't feel like work to me! My current position as a live-in nanny has allowed me to form such great relationships with my Nanny Family, who have been so welcoming and really made their home feel like my own. I wake up genuinely excited to spend the day with the coolest kid ever and love planning activities for us.
Nannying is so rewarding to me because I have the ability to make a positive, tangible difference for a family and because I have been able to experience so much love, growth, and form lifelong relationships. Childcare is my greatest passion and I am so grateful to British American House Staffing for helping me find a position that lets me live out my dream everyday in a life that I absolutely love.
What is a stereotype of Nannying you wish would be broken? 
I really wish the stigmatization of nannying not being viewed as a career could be dismissed! I don't think people realize how important our jobs are and how much of an effect we are able to have on real people. Also, I studied hard in University to receive my degree in Child Developmental Psychology! I am proud to say that I am using my degree to help form the next generation. Little ones need so much love and attention during their development, and as the saying goes- it really does take a village. As a nanny, I put my heart and soul into what I do. My job definitely isn't easy, but it is something I absolutely love!
Ayesha, New York, New York
What is something you overcame as a nanny that could be encouraging to others?
The most important thing I overcame as a nanny is setting professional boundaries. Working in such an intimate environment often goes beyond what was agreed upon or even more than should be expected of you. It's important to have the difficult conversions early, before accepting a position.
What does it mean to be a nanny in the part of the world and society that you live in?
Being a nanny has evolved since I started over twenty years ago. It's now more often considered to be a career, as it should! As a career nanny I want my job to be respected and validated just as much as any other position in the workforce. There are many types of families in our world today and they all have various needs and moving parts. A nanny is an extension of that family; hired to facilitate a harmonious household among so many other things while fostering healthy and happy little ones!
Where is your happy place?
My happy place is to feel like a part of the family versus an employee.
What stereotypes of nannies do you wish were broken? 
There are so many stereotypes within the nanny industry. I am happy it started to come out of its shadows more recently. There are several stereotypes I wish would go away; it's not a legitimate job, it's a position only performed by workers that can't do better or don't have a choice, it's a job for the uneducated or illegal residents…among so many more.
What is most rewarding about being a nanny?
The most rewarding thing about being a nanny is that parents put 100% trust in you to help raise their children. Whether they have one or five, they are the most important part of their lives. It's a pleasure to watch all the growth, milestones and the funny moments/ things they say..some of it just pure honesty!
Was there a specific moment that led to your decision to become a nanny?
A family I worked for while attending college reached out to me for temporary help. While I was with them I realized how much I enjoyed it. I actually missed them and the work I was doing. Within two years I went back full-time.
Share your funniest moment as a nanny. 
I have had so many funny moments over the past two decades. But the funniest that I remember to this day is probably inappropriate for print. But 3-4 year olds are hilarious!
Diana, San Jose, California
What is most rewarding about being a nanny?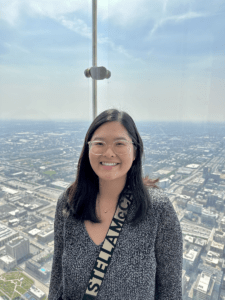 One of the most rewarding aspects of being a Nanny is being able to make deeply impactful relationships with kids and their families, and ultimately becoming part of the family. It takes a lot of trust to allow someone into your home, and it's not something I take lightly! I am incredibly humbled and grateful for the opportunities I have had.
 Was there a specific moment that led to your decision to become a nanny?
 What started as a babysitting gig during the COVID-19 pandemic turned into a remarkable and rewarding full-time career as a Nanny. Working with diverse and intricate families during such a sensitive time allowed me to learn the art of identifying family pain points, which in turn allowed me to leverage both my knowledge and skills to help families reach their ideal comfort levels. Since then, I have found my passion and my place, and I am not looking back!
Marina (Coco), New York, New York
What was something you overcame as a nanny that could be encouraging to others?
Toddlers' tantrums and meltdowns in public are those that I overcome as a Nanny which when addressed properly may help other Nannies with this experience. It used to be so embarrassing when people stare at me but through time and practice I am able to navigate well how to calm their feelings and their bodies. First we don't panic when people look at us even if their look is kind of demeaning but be calm and go to the child's level and acknowledge their frustration over something he/she can not have.  Then distract her/him by providing an alternative. We never reprimand them in public and instead hug them and verbalize positive feelings. This really works but we need to practice and be patient and persevering — with a smile!
What stereotypes of nannies do you wish were broken? 
The stereotypes of being a Nanny that I wish to be broken is for people who think Nannies are just baby sitters as if we just watch passively how the babies grow up. Nannies should be known as a profession with dedicated men and women who are highly educated, multi skilled and talented with high emotional quotient.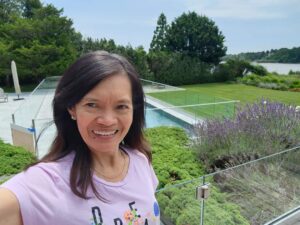 Was there a specific moment that led to your decision to become a nanny?
The specific moment that led to my decision to become a Nanny was when I got my green card I decided that being a Nanny will be my chosen career. Instead of coming back to the corporate world.. I think of myself as a PA/EA of a child. I was a PA/EA/Secretary for CEOs before now I am a PA for the COO (child of owner) and personally assisting a future CEO. My job entails heavy communication, speaking on their behalf when they are unable yet to speak. My social work profession also helped in respecting and understanding children's psychology and conveying non verbal communication.
Who inspires you in the nanny community?
The who is a company. It is British American Household Staffing. This company inspires me… it is represented by their staff who are the epitome of the best headhunters who walk their talk. What the website says is truly what it is. You are the best.
That is why even if I have work I keep reading BAHS…
Madison, California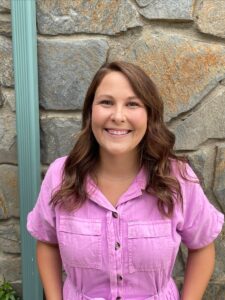 What was something you overcame as a nanny that could be encouraging to others?
Something I have overcome as a nanny is learning how to advocate for myself. In this industry, there's no HR. I've learned how to be my own HR, and advocate for myself and the things I believe in, while helping other nannies do the same!
Was there a specific moment that led to your decision to become a nanny?
I used to work in the education field, but over time I started realizing that I really had a passion for the one on one connection and the closer bonds I can make with those connections.
Fernanda, New York
What is most rewarding about being a nanny?
One of the hardest things of being a nanny, will always be leaving the children you have cared for, protected and loved for part of your life. My heart always breaks a little when it's time to move on, because they are simply old enough, mature enough, to be on their own. But at the same time, it's one of the most rewarding moments, knowing you were there for them, watched them grow, guided them when they needed you, comforted them when things were hard to understand, helped them with their homework and cheered for them at their games. Knowing you came, did the job, and that a new family is waiting to start the circle all over again. When you stay at a job for as long as I have, they become family, and become part of your life even after the job is done, and that's something truly special.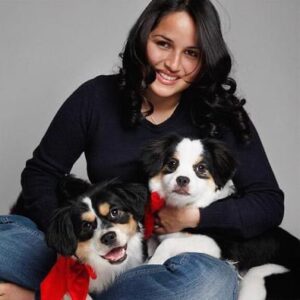 Is there something you're curious about? Don't hesitate to reach out – we welcome your feedback. If there's a topic you'd like to see covered in a future newsletter, email your suggestions to info@BAHS.com