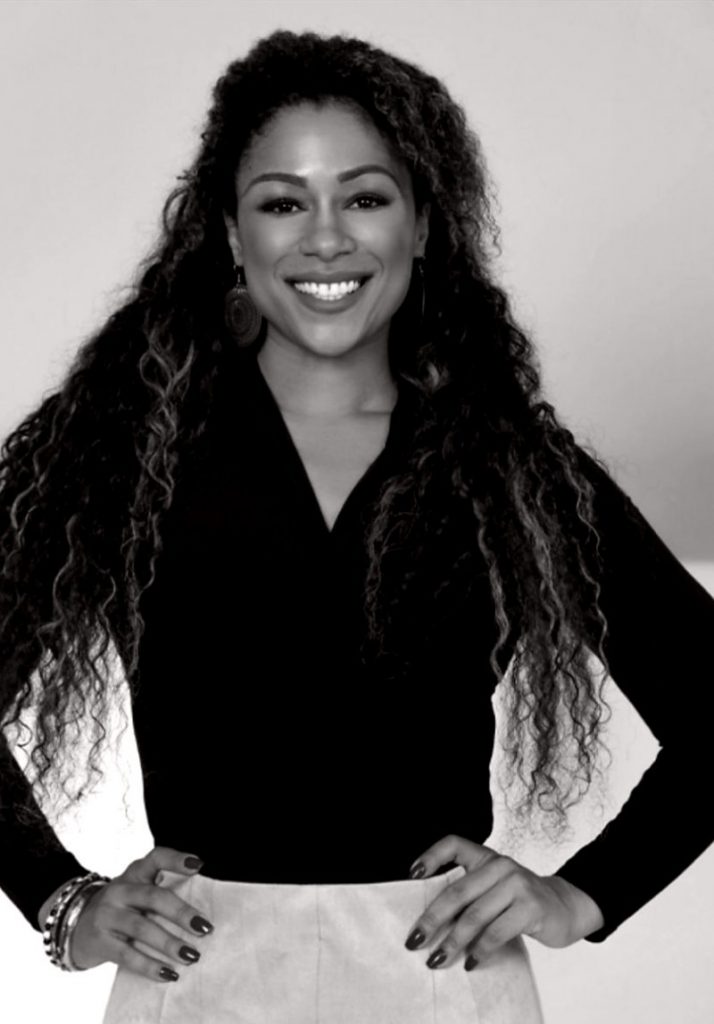 This week, we had the chance to sit down with Zola Abraham, a luxury realtor in New York City, to discuss the real estate market and what she foresees for the coming year. Zola works for the luxury firm Serhant, founded by CEO Ryan Serhant, who recently sold the most expensive residential listing in Palm Beach history. Zola joined Serhant as a member of the Tricia Lee team in September after helping to launch The Arches in 2020, the first luxury rental building in Mott Haven.
ABOUT ZOLA: 
Zola is an experienced property expert whose energy, congeniality, and passion hope to make the entire real estate process fun and exciting for her clients. She is always willing to go the extra mile to achieve her clients' goals, and her patience, calmness, and breadth of knowledge instill confidence in everyone she works with.
"We can never see too many listings," she says. "That's part of the education process. I want you to love your new space and enjoy the experience of finding it."
Zola has more than eight years of experience in luxury rentals, new developments, and sales. She promotes trust through honesty and confidentiality, and she seeks to educate and inform whenever she can. Zola works with domestic and international clients all over the city and is a member of the Tricia Lee Team.
A native of Sydney, Australia, Zola came to New York in 2003 and never left. She lives on the Upper West Side, one of the city's most vibrant areas. She loves the ambiance, vitality, and culture that the city offers. In her free time, Zola enjoys listening to live music, specifically classical and jazz. She also goes to the theatre as much as she can. She is into fitness and ran the 2021 NYC Marathon, and she is passionate about travel. Other pastimes include reading and staying in touch with family who still reside in Australia.
How did you get into the real estate profession?
Through my good friend Brian! He introduced me to my first firm Douglas Elliman in 2014 and I've never looked back.  I rented my first apartment on the first day and knew this was it.  In those 8 years, I've been fortunate enough to work in some really great and upcoming areas of New York City.
Also, being from Sydney, I've been so lucky to explore some really unique parts of the city and homes in the city too.
What do you enjoy the most about being a real estate agent?
I really enjoy helping people find their perfect space. The NYC real estate market is chaotic and the search for or selling of your home can be stressful. I love making the transaction as effortless and easy as possible.  I also really enjoy helping my international clients navigate their way through this city and helping them find their perfect investment opportunity too.
Being from Sydney, I've been so lucky to explore some really unique parts of the city and homes in the city too.
I also love working with people, and more importantly, having fun with it all!
How would you describe the NYC real estate market at the moment? 
Buzzing. Not enough inventory and we're in a complete seller's market. Due to the International borders opening in early November, we're seeing an influx of international buyers aggressively back and purchasing.  They make up 31 percent of the market.  More apartments were sold in Manhattan in the third quarter than at any other time in the last 32 years. This says it all.
As you said, the market is buzzing at the moment. What would you say buyers are looking for and prioritizing? 
It is! We are struggling with inventory. Buyers are definitely prioritizing space at the moment, bonus for outdoor space, especially with the new hybrid home/work situation. Location is always a priority but proximity to parks and outdoor usable space is high on the list.
What neighborhood do you think is the most up and coming? 
JUST ONE?!  Midtown. Lower East Side. East Harlem. Flatbush. Downtown BK.
What's the most challenging part of the luxury real estate market? 
The most challenging part we're having right now is inventory. With the borders re-opened to international buyers, the luxury market is ultra competitive right now
On the transaction side, it's really about maintaining the expectation of the seller. It's finding the common ground between realistic pricing from the seller and  the negotiability of the buyer.

What advice would you give to those trying to sell currently? 
There has never been a better time. Have your property market-ready.
What are the top qualities you look for in a listing that you know will make it attractive to buyers?
Modern renovation is key. Smart homes are big too. Again, proximity to outdoor space,  and having access to schools and neighborhood amenities are ideal too.
Many people moved out of NYC and into the suburbs during Covid-19. Do you see those people returning now?
Absolutely. We saw a lot of people flee to their vacation homes, including a huge amount of the rental market. With the re-opening of NYC this summer, people are back! Real Estate data shows that we have more people moving to the city than we did in 2019.
What suburbs near NYC are the most popular at the moment? Are there any areas you particularly love? 
Hamptons, Upstate and Hudson New York, and as a whole South Florida. I adore the Hudson region. With it being just under 2 and a half hours north of the city, it's the perfect place for a weekend getaway or vacation home.
What's the market like in the Hamptons at the moment? 
Similar to that of the city. Very limited inventory, especially with owners looking to expand their space and it being a strong seller's market.
What distinguishes Serhant from other top real estate agencies? What can clients expect when working with you or a member of the Serhant team? 
What makes Serhant unique is the innovative merge of media and real estate. There is NO other firm doing this right now.
We have a 25 person in house production that uses mixed media and luxury video tours to market our listings.  They are produced on every platform, and go live right away which is beyond advantageous to both the buyer and seller.
We live in a world today where video listings/tours are how buyers are vetting potential properties. Serhant has mastered that.
What to expect? Besides having up to date knowledge of the luxury market, clients can expect access to off market luxury listings and user-friendly platforms that allow buyers access to inventory right away.
With me, your Real Estate experience will not only be educational, but we'll enjoy all parts of it too! This should be a positive experience.
You focus on New York primarily, is that correct? What other areas does Serhant service? 
Yes, I primarily focus on the NYC area but we also service the South Florida, Hamptons and greater LA markets.
What trends do you foresee for 2022? 
Again, I don't see a change in the limited inventory, at least in the first quarter.  The Fed has predicted an increase in interest rates which I believe will influence buyers to move more quickly. What trends most excited me most right now are the move to smart homes and using digital currency for transactions! Wow!
Favorite part of NYC? 
I absolutely adore every part of New York City! It is my second home of course after Sydney. There is a true favourite of course and that's the Upper West Side. It's where I call home and I wouldn't live anywhere else! From both Central Park and Riverside Park,  to the plethora of live music venues and theatres,  to all the amazing restaurants and cafes, this part of NYC captures my heart the most. And it's especially enchanting in Autumn!
We love the Upper East side too! Any hidden gems you can recommend to our readers? 
Absolutely. Silver Moon Bakery on 105th is a must.  Make sure you have a few minutes to spare as the lines are ALWAYS long, but well worth the wait.
Symphony Space on 94th is a true treasure too. They have such a wide range of performances from Classical trios to Big Band concerts, stop by!
"British American works closely with Zola for our clients' real estate needs. She has an incredible inventory, she is discreet and always makes sure our clients are taken care of and get the best deals, whether they are selling, renting, or buying. We highly recommend her." – Anita Rogers, Founder and CEO, British American Household Staffing