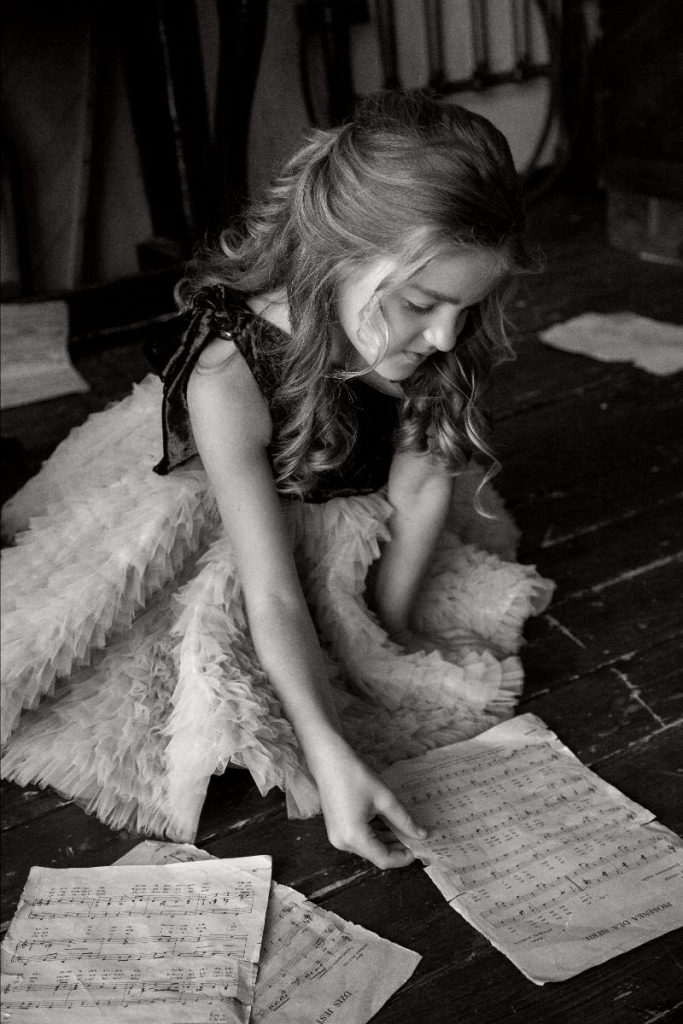 As families settle into the new year, with the holidays behind us and summer still months away, it is a great time to encourage children to explore their creativity at home. Sit down with your child and ask them if there are any new skills they'd like to try or ideas they'd like to pursue; with plenty of time at home and more virtual options than ever, it could be the time to learn an instrument, pick up a second language, or add more creative play to each day.
Escape into Story Time 
Reading is a wonderful way to encourage creative minds. Consider signing your child up for a kid's book club; there are plenty of online options now. For curated monthly book shipments, we love both Literati and Reveal Book Box. Both offer customizable options for a wide range of ages, and Reveal even donates a book to charity for every box sent. For readers who are also aspiring artists, we recommend KidArtLit; the monthly box includes a new age-appropriate children's book along with a related art activity, and enough supplies for two children to participate. Little Bookish Wardrobe is another fun choice for young children – each month, your child will receive a new book, as well as costume pieces to match, and related crafts and activity ideas.
Music
Exposure to music and music education at an early age offers a myriad of benefits for children as they grow. For young children, Kindermusik now offers both online and in-person classes all over the world; the classes combine music and movement to keep children engaged and active. Dea Music and Art matches children to talented musicians for private virtual classes in guitar, piano, voice, and more. For older children, the NYC based 343 Labs offers live, virtual classes for kids 9-17 years old in music theory, songwriting, performance, and more. For music lovers of all ages, a fun family-friendly option is The Met Opera's weekly "Free Student Steam"; each week a different child (former students in the Met's opera summer camp) chooses their favorite opera to live stream and offers some insight and things to watch for. We think it's a lovely way to spend the evening together as a family!
Play Outdoors
If you live in an area where your family can easily spend time outdoors this time of year – or if you don't mind bundling up – consider ordering Jane Worroll and Peter Houghton's book Play The Forest School Way: Woodland Games and Crafts for Adventurous Kids. The book is filled with whimsical outdoor crafts and activities, as well as practical information for children spending time in nature. It has specific games, crafts, and more for children of all ages, from jewelry crafted from leaves to "journey sticks" made with mementos from a child's day in nature. The book is a great alternative to screen time – it encourages children to spend time outdoors and use their imaginations.
The Magic of Museums 
While it may not yet be safe to visit many museums around the world, some of the best are bringing their collections and programs to the homes of children worldwide online. The Boston Children's Museum has done a wonderful job of accumulating resources for parents and children alike – you'll find everything from guidelines for speaking to children about tough topics to craft videos (click here to make a spinning top) to activity kits you can pick up if you live in the Boston area. The Metropolitan Museum of Art in New York City has created an interactive MetKids page, featuring a "time machine" where children can explore the collection based on interests and geography, as well as kid-friendly videos answering a range of art related questions. LACMA has created a Youtube Channel, Make Art @ Home, featuring videos instructing children on how to make various projects with common supplies. The Tate UK is another great resource for creative kids; Tate Kids features art projects, games, quizzes, and educational videos.
Try New Things 
For curious and creative children who want to try their hand at something new this year, consider Sawyer or KidPass; both websites offer a variety of virtual kid-friendly classes, with free and paid options, for various time zones, ages, and interests. Consider Sign Language for Babies, Ballet & Jazz for 4-6, or Kids' Intro to Baking.
As always, we're here to assist with all your household staffing needs during this challenging time. Both childcare and cleaning professionals are considered essential workers and we have implemented strict protocols to make sure your family is as safe as possible. Contact us today to learn more.