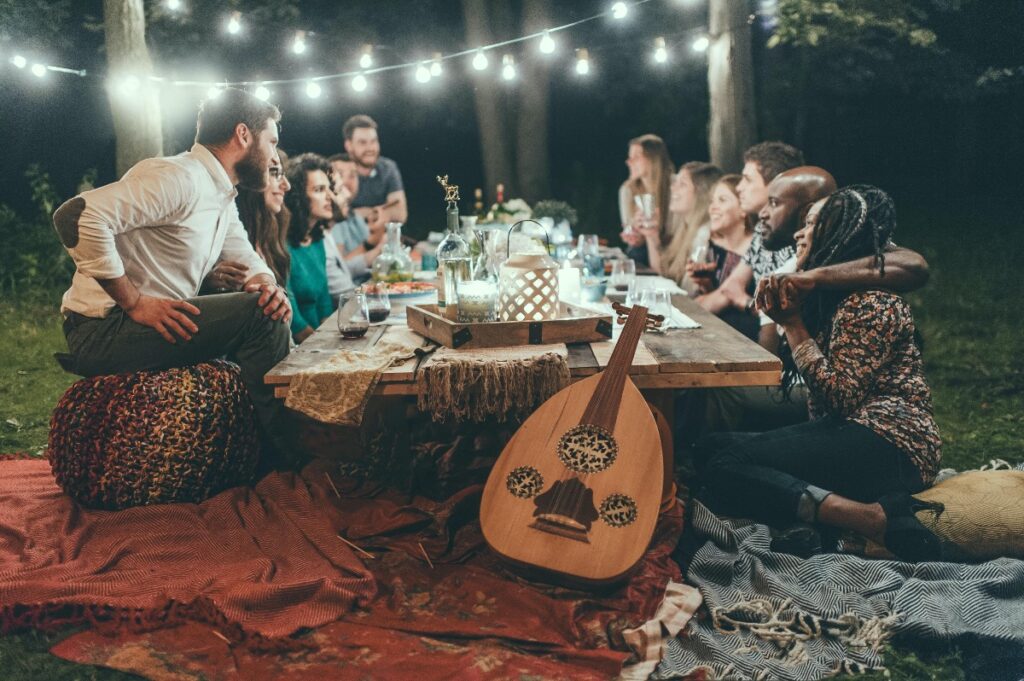 Planning a Busy Holiday Season
Early November brings a change in weather and the start of the busy holiday season. While it's an exciting time of year, it can also be a stressful one, especially for families with a new child or going through other big changes in life. For those who might think this holiday season seems a little daunting, we've gathered our top tips for managing all life throws at you this time of year.
Set Thoughtful Goals
We recommend sitting down and looking at the calendar for the coming months and asking yourself what the priorities are for your family this year. Is it to spend as much time together as possible? To make the effort to visit an older relative you haven't seen in years? Is it to try something new together or solidify an age-old family tradition? Whatever the heart of your holiday season, keep that at the forefront of your mind when making plans.
Plan Ahead
Outside of the major holidays this time of year, the calendar fills up quickly with seasonal parties, children's concerts, work events, and more. Mark the events on your calendar that you absolutely cannot miss then schedule downtime around them. If Thanksgiving is a heavy lift in your household, maybe clear the rest of that weekend for leftovers, movies, and maybe a family pizza night. Avoid over committing at the outset so you'll be able to better enjoy what you participate in. Don't forget to set aside time for holiday shopping (for both gifts and groceries) as this can often take more time than expected. If you can get some of the holiday gift shopping done before Thanksgiving, you set yourself up to have more options and less stress.
Communicate and Say No
This time of year, you and your family will likely be invited to more events than you can say yes to. Get comfortable saying no to events instead of overextending yourself. The same goes for house guests you cannot accommodate and other requests made. To manage expectations, communicate clearly and as early as possible to family members. Communication with little members of the family is important too; find out what your child's best holiday memories are and what made those so special. When planning the weeks ahead, make sure there's something for every member of the family to be excited about.
Ask for Help
During this time of year, many of us need an extra helping hand. You might need to check in with your nanny or housekeeper about adding some extra hours (or bringing on a temporary staff member). Maybe asking a grandparent to stay an extra few days to help with childcare after the holidays will take some work off your plate. A personal assistant might be able to handle holiday shopping. Hiring a chef or caterer for an upcoming party instead of attempting to do it all yourself might help you enjoy the time with friends and family more. Delegating and outsourcing are smart moves this time of year – don't be shy to ask for help when you need it.
Take Care of Yourself
During busy times, make sure to build time in regularly for yourself. Even if it's just 30 minutes before bed, be vigilant about allowing yourself time to decompress and relax. This also means not being too hard on yourself – it's okay to buy store bought cookie dough or pick up pies from a bakery! And, of course, be sure to get you and your family COVID-19 boosters and flu shots as recommended to protect yourself and others.
Keep Focus on the True Meaning of the Holidays
Every holiday season is going to look a little different depending on the circumstances of life. Talk about thankfulness, family, and love often – if your celebrations are faith-based, tell the history to your children so they better understand the purpose of the day. Consider reading books like The Berenstain Bears and the Joy of Giving,  What Do You Celebrate?: Holidays and Festivals Around the World, or  We Are Grateful: Otsaliheliga together to help guide the conversation.
Stay Organized With Rayz Kidz: Enjoy the First Month Free
Last June, we sat down with Annie Delaney the founder of Rayz Kidz. If you missed it, you'll find the full interview here. The BAHS Team is proud to have partnered with Rayz Kidz again to offer our clients and caregivers the first month free on a monthly Premium Subscription. Simply click here then enter British American Household Staffing as the agency name and you'll receive the discount code.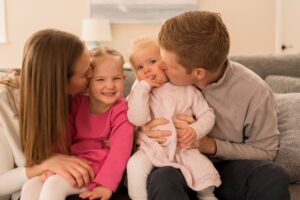 What is Rayz Kidz?
Rayz Kidz is an app that we lean on to stay connected with our child and child's caregiver during busy days. The app allows caregivers to easily share photos and real time updates with parents, as well as search through pre-vetted, age-appropriate activities for children. Parents can check on how their child's day is progressing (making hand-off a breeze at the end of the day!), view photos, message with the caretaker, or update the child's schedule.
Our mission is for families, childcare providers and kids to thrive.
– Annie Delaney, Founder of Rayz Kidz