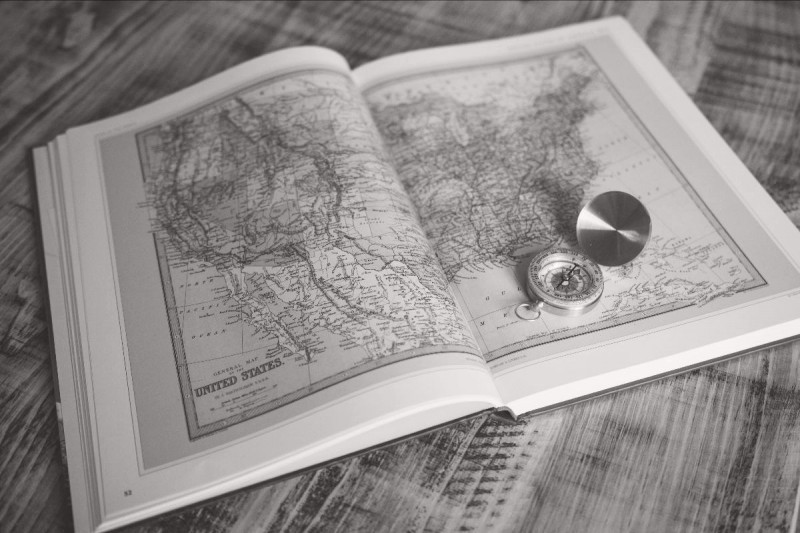 As the world is home now more than ever, the travel industry has swiftly adapted and is bringing the world's best destinations to the computer screen. The team at British American Household Staffing put together a list of recommendations for when a change of scenery is much needed. Whether you're picking a location for a future trip, educating your little one on other cultures or just daydreaming, these virtual adventures make wonderful afternoon getaways.
Invite an Italian Chef into your Kitchen 
There are now plenty of ways to bring a taste of Italy into your kitchen any night of the week. We love Pasta and Live Opera in the Kitchen, one of AirBnB's most popular online experiences; the package offers a live private pasta making class (no special tools required!) via Zoom with a chef in Florence. As a bonus, she sings opera too! Nonna Live is another excellent resource; the site offers 2-3 hour online cooking intensives led by an Italian grandmother in Rome.
If you can't commit to a scheduled time, try Massimo Bottura's on-demand Masterclass in Italian cooking; the owner of Osteria Francescana, the three-Michelin-star restaurant based in Modena, covers everything from basic doughs to broths, fish dishes and desserts. For a free option, NYC's Eataly offers an online course in pasta making with Nicoletta Grippo, the chef at La Scuola di Eataly.
Take a Trip Through the Swiss Countryside
The internet offers a huge variety of virtual train trips, from the mountains of Japan to a trip on Peru's Ferrocarril Central Andino! from Matucana to San Mateo. However, our favorite is the journey from St. Moritz, Switzerland to Tirano, Italy. Expect a huge variety of stunning sites, from small villages to dazzling blue water and gorgeous mountain views. The virtual trips are great educational tools for curious children or for adults looking to unwind.
Visit the Beaches of Bermuda 
Google Earth's Discover feature makes it easy to virtually explore a destination while learning about the culture, local customs and more. We love the tours of Bermuda, which allow virtual visitors to discover the pink sand beaches, crystal caves and historic villages.
Wildlife Encounters
Explore.org has the largest selection of wildlife live cameras on the internet. With options ranging from the Tau Waterhole in South Africa to a penguin beach to puppy playtime, there is sure to be something for every child missing the outdoors.
Meditate with a Buddhist Monk
A Japanese Buddhist monk from Osaka's Shitennoji Temple is now offering an online meditation class via Zoom set among the lush forests of Japan. Prices start at $10 per session with no minimum number of sessions.
Family Crafts in Barcelona
Transport your family to a small village with few more than 200 inhabitants in in the middle of Spain's Montseny Natural Park with this AirBnB experience. There you'll be told ancient legends and led in a simple family-friendly craft project using common household supplies.
Visit Hogwarts
For Harry Potter fans of all ages, Google Earth offers tours of the real life locations used in the Harry Potter films. For young wizards in training, we recommend this Harry Potter Digital Escape Room created by Pennsylvania's Peters Township Public Library. Finally, J.K. Rowling herself has helped launch Wizarding World, a "Harry Potter at Home Hub," featuring free puzzles, quizzes, activities and more related to the series.
As always, we're here to assist with all your household staffing needs during this challenging time. Both childcare and cleaning professionals are considered essential workers and we have implemented strict protocols to make sure your family is as safe as possible. Contact us today to learn more.