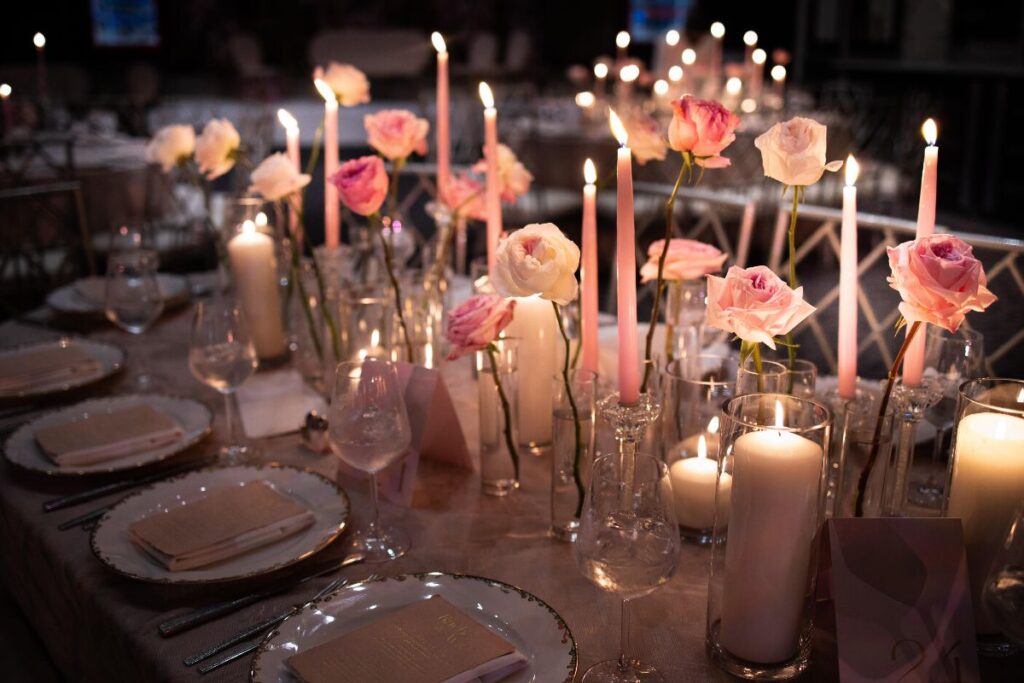 Happy Valentine's Day! Whether you plan to spend the day with family, friends, a romantic partner, or celebrating self-love, we've gathered our top resources to make the day a special one. We've included ideas for recipes, activities, as well as romantic hotel getaways and our favorite museum shows worldwide. Enjoy!
Valentine's Day For One
Valentine's Day for one is the perfect chance to spend the day exactly how you wish. If possible, we suggest you take the day off from work and start the self-care first thing in the morning. Everyone's perfect day with themselves will look different, of course, but we thought we'd share our ideal day. Begin with a nourishing but easy to prepare breakfast – we love berries and cream, along with fresh orange juice spiked with Pellegrino. For those in NYC, we suggest stopping by Sarabeth's for a glass of their four flowers juice – or have a juice shop make it for you with orange, fresh pineapple, banana, and pomegranate juice. Next, treat yourself to something special and unexpected; perhaps stop by an antique store, a quality linen shop, or other store you don't visit enough. We love New York's new boutique entitled Coming Soon (also available online) that features high-end specialty items at all price points. The designs are whimsical, elegant, and playful. We love the Oyster Bottle Opener, the Pear Platter, and the Shrimp Cocktail Coupe (complete with glass shrimp!). After making a selection just for yourself, we suggest spending the afternoon doing something you often don't make time for – perhaps visit a local museum (if you need exhibition inspiration, we've included our list of top museum shows of the moment below!) or spend time in the park reading. Before dinner, we suggest you take a moment to celebrate what the day is about: love. Send a message or two to people you care about to let them know you're thinking about them – perhaps a grandparent, a neighbor, or an old friend. Finally, treat yourself to whatever your idea of an excellent dinner is – whether it's takeout on the couch or oysters and a martini at a bar, order exactly what you like (and seconds too) and indulge.
Valentine's Day For Two
If you haven't made reservations yet for Valentine's Day, you still have options. First of all, if you'd like to go out, you might have a chance at securing a table as a walk-in at a local favorite or at a more casual restaurant, like a neighborhood taqueria or pizzeria. If you're looking for something more upscale but easier than cooking, try ordering a gourmet dinner for two from Goldbelly; we love Gramercy Tavern's Mushroom Lasagna or Russ & Daughter's Caviar and Sweets set. You could also visit your local cheese shop, give them a budget (and any other parameters) and have them choose a surprising selection of cheeses and accoutrements for you. Trying new things together is the perfect way to spend an evening. If you are up for cooking, we suggest choosing something that feels decadent but isn't too complicated or too far outside of your comfort zone to avoid stress. Quality ingredients are key; a perfectly marbled steak cooked over high heat alongside sautéed herbed mushrooms and roasted potatoes can be a simple and excellent meal. Fresh oysters at home are another excellent choice or vegan cacio e pepe.
Valentine's Day For the Family
For a family celebration, we suggest you start the day with a special Valentine's Day breakfast. This can be as simple as red berries with your children's usual breakfast or as elaborate as Heart Pancakes, Strawberry Glazed Baked Donuts or Conversation Heart Hand Pies. Another great festive make-ahead option is to substitute raspberries for blueberries in your favorite blueberry muffin or blueberry bread recipe. At the end of the day, share a festive dinner (we do suggest homemade heart-shaped pizza) together while you share what you love about one another; remind children that Valentine's Day is an occasion to celebrate all types of love, and to tell those around you what makes them special to you. End the night with a heartwarming storytime with a book such as Besos for Baby or I Am Love: A Book of Compassion.
Valentine's Day For a Large Group 
If you're hosting a group for Valentine's dinner, you must first decide if you'll prepare a multi-course dinner or a selection of hors d'oeuvres. If you opt for the latter, we suggest choosing an impressive main course (homemade or store bought) and complementing it with simple sides. For example, ordering a whole Peking duck from Tao or RedFarm (nationwide delivery available for both) would make a decadent dinner party main; pair it with homemade miso soup, roasted carrots, or a pickled cucumber salad. Other mains might be a gorgeous vegetable quiche, garlic and herb crusted lambchops, or roasted branzino with caper butter. For a cocktail party, why not invest in a block (or a wheel) of specialty cheese – for example the award-winning Rogue River Blue or an excellent parmesan – then pair it with a selection of classic appetizers: jumbo shrimp cocktail, olives and nuts, good quality crackers and baguette, a fresh vegetable selection, smoked salmon and blinis. You'll be sure to appeal to everyone. Since it is Valentine's Day, we suggest you close with chocolate – pick up a box or two of Godiva's Truffles and serve individually on a cake platter, or even in the box, at the end of the evening alongside a glass of something sparkling. Cheers!
Getaways: Our Favorite Romantic Hotels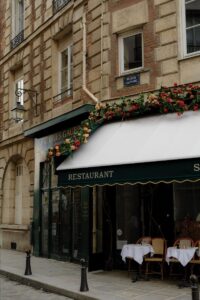 Recommended Museum Exhibitions