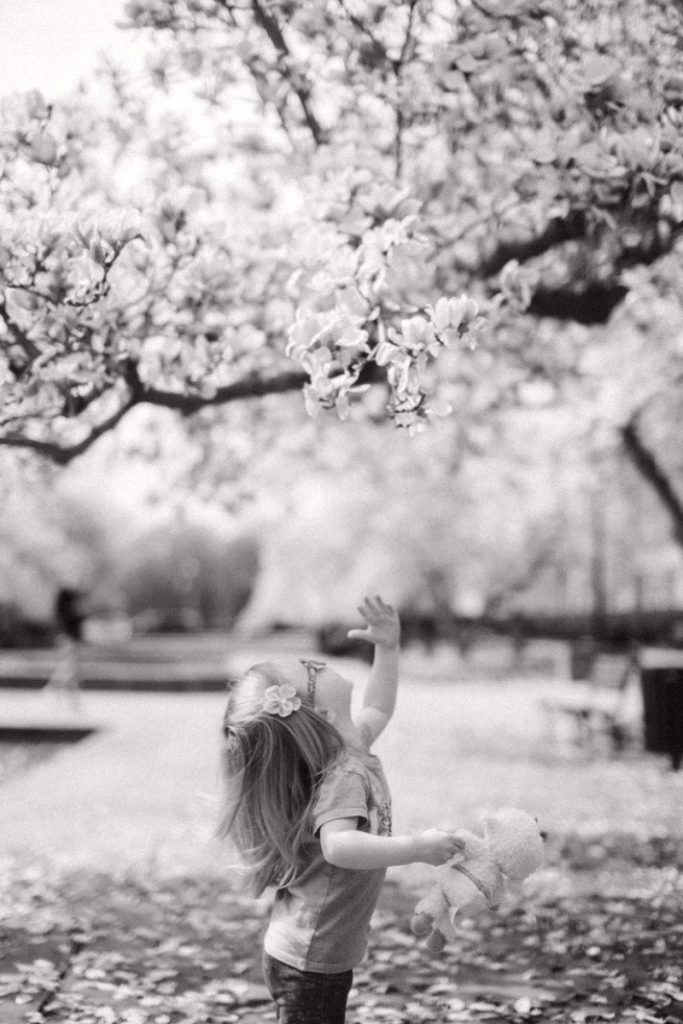 After a particularly long and strange winter, most of us are ready to embrace spring. It finally feels like a new season has begun – April is upon us, as are Easter and Passover. To welcome spring, the team here at British American Household Staffing has put together a list of ways to make the most of the season, including Easter and Passover celebration ideas, as well as outdoor activities to enjoy with children.
Passover for Kids
The week of Passover can be difficult for many children, especially picky eaters who are missing some of their favorite foods. We suggest trying one of these Passover-approved, kid-friendly recipes this week:
Homemade Matzo: Get the whole family involved in making matzo (and click here to read Time Magazine's brief history of matzo ahead of time.)
Matzo Pizza: Host a family Passover pizza party this week!
Sweet Potato Gnocchi: For those missing pasta this week, try this healthy and delicious alternative.
Matzo Crusted Chicken Cutlets: Great for children and adults, we suggest eating plain as chicken fingers, adding sauce and making chicken parmesan, or serving with roasted vegetables! For kosher chicken breasts, we recommend Wild Fork Foods – they have next day delivery in most areas for whole kosher chickens, breasts, thighs and wings.
While it's too late to sign up for the Passover box, we do recommend looking into Days United Jewish Holiday Subscription Box – each box comes complete with recipes, crafts and decorations for the whole family. Sign up soon to receive the Lag Ba'Omer box!
Easter Sunday
Kid-Friendly Crafts and Recipes
Celebrate Easter this weekend with a wide variety of fun crafts for children. We love these adorable towel chicks (made with a small hand or dish towel) and origami chicks and bunnies for school age children. Click here for a full list of Easter crafts for all ages.
For a sweet treat, try making these frozen banana animal treats or our favorite fudgy brownies topped with Cadbury Mini Eggs.
If your family is dying eggs this year and interested in exploring more than the typical egg dyes found in the grocery store, consider making your own natural egg dyes using kitchen scraps. Red cabbage, onion skins, turmeric and more can all be turned into vibrant, natural dyes. It's a great afternoon project for curious children to celebrate Easter while also learning about reducing kitchen waste.
For the Adults 
Once the kids are finished enjoying their Easter candy and off to bed, mix up one of these refreshing spring cocktails from BBC (we recommend the Elderflower & Herb Cooler) and a lovely rack of lamb with roasted vegetables. If you haven't secured your Easter lamb yet, Wild Fork Foods offers next day delivery of reasonably priced grass-fed meat, poultry and seafood to most of the U.S., as well as frozen prepared foods.
Celebrate Spring
Pick Your Own, Grow Your Own 
For much of the American East Coast and the United Kingdom, it's too early for pick your own produce. However, those in the warmer U.S. states can start now. In Los Angeles, visit nearby Underwood Family Farms, which offers an impressive array of pick your own options, including carrots, arugula, English peas, lemons, and beginning April 2, strawberries. In Miami, visit The Berry Farm to pick your own strawberries or visit Fresh Gardens for exotic fruits, including guava and lychee.
For those in colder regions, it may be time to start planning for spring and summer vegetables. A small indoor or outdoor garden is a great family project that children can enjoy all summer. Gardening enforces a range of skills from a better understanding of science to patience, resilience, and creativity. Click here for a guide to New York planting timelines and here for London timelines. For those without outdoor access, try a kid-friendly Smart Garden; using grow lights and an easy planting system, children can cultivate herbs, vegetables and flowers anywhere in the home.
Botanical Gardens 
Many cities have Botanical Gardens and now is the perfect time to explore the budding flowers and plants. Make sure to check the website of your closest garden ahead of time; many, including London's Royal Botanic Gardens, require guests to register for a time slot in order to manage crowds. Many gardens host special events this time of year. The South Coast Botanic Garden in Palos Verdes, California is revealing a special tropical butterfly event beginning April 1; SOAR allows visitors to learn about and observe the butterflies at every stage of their life cycle through indoor and outdoor exhibitions. Finally, The New York Botanical Garden has a wonderful site set up for children with activities, recipes and virtual workshops open to virtual visitors from all over the world.
Play 
Experts agree that creative play is critical to children's development (you'll find Healthline's list of benefits of play here) and playing outdoors in the fresh air is even better. Play the Forest School Way, a book we've mentioned in previous newsletters, is a wonderful choice for creative, simple outdoor games. We also love A Stick Is an Excellent Thing: Poems Celebrating Outdoor Play, Hello Nature, and this box of lovely wooden coins, each with a different outdoor activity prompt to inspire children's imaginations.