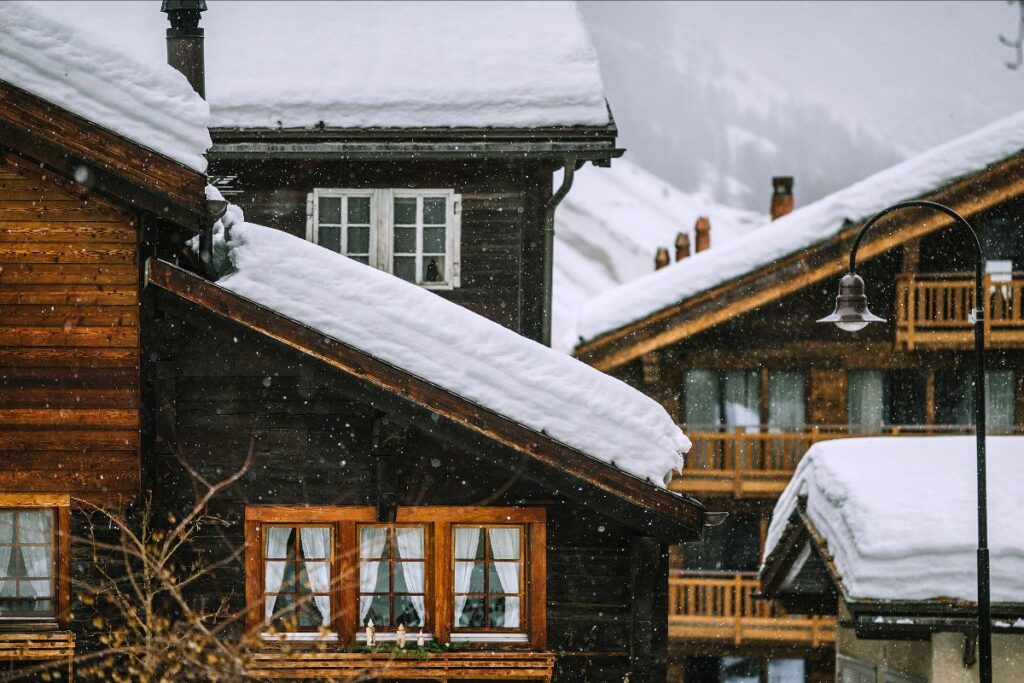 Winter Destinations For Fine Dining 
As we get approach the start of the holiday season, we have excellent meals on our mind. This week, we've gathered our favorite winter destinations to enjoy haute cuisine. From hotels with multiple Michelin-starred restaurants to those with the best tasting menus, each of these luxury hotels feature award-winning, unusual cuisine, as well as a wealth of amenities. It's the perfect time to plan a winter getaway centered around exceptional gourmet meals.
Bad Ragaz, Switzerland Just an hour from Zurich, you'll find Grand Resort Bad Ragaz, a gorgeous historic hotel in the foothills of the Alps. The wellness-focused luxury hotel is home to multiple Michelin-starred restaurants. Book a table at Memories, a stunning restaurant serving elevated local flavors prepared by award winning chef Sven Wassmer  – the restaurant has been awarded 3 Michelin stars, 1 Green Michelin star, 18 GaultMillau points, and 98 Falstaff points. If you're looking for a more casual but still chic atmosphere, stop by Verve by Sven; this 1 Michelin-starred bar and restaurant is known for its exceptional cocktails (and equally excellent mocktails and low-alcohol options) and a delightful menu of unexpected pairings. We love the braised beetroot roast and the sautéed pike-perch with sauerkraut. In total, the hotel is home to seven restaurants and four bars (including a cigar bar), all comfortable and unique. The hotel also houses an incredible spa; book treatments ranging from a  simple massage to a full day experience in a private wellness area with whirlpool, steam bath, sauna and  dining area.Rottach-Egern, Germany 45 minutes from Munich on Lake Tegernsee lays the charming Bavarian town of Rottach-Egern, home to Althoff Seehotel Überfahrt, a 5-star luxury wellness hotel that was awarded the "Best Gourmet Resort 2019." Dine in a cozy armchair at Restaurant Überfahrt, awarded 3 Michelin stars, and choose from Bavarian eel with Jerusalem artichoke, venison with blackberries, or golden egg yolks served with herbal spinach and black truffle. In addition to Restaurant Überfahrt, the hotel also has 4 other award-winning restaurants, a gorgeous lobby bar, and an impeccably designed cooking school. While you're there, enjoy a wide selection of winter sports, including skiing, tobogganing, Bavarian curling, and sledding. Finally, don't miss the 4 elements spa, a full-service luxury spa, plus sauna, fitness studio, and wellness pool. Courchevel, FrancePlan a trip to Le K2 Palace to enjoy creative gourmet French desserts and pastries at 2-Michelin-starred Le Sarkara restaurant. The Michelin Guide notes the chef's "creations based on fruit and vegetables (but also chocolate) are quite simply astounding; take, for example, the celery-clementine, the grapefruit-beetroot, the chervil-tuber and the pear." For savory fare, stop by the hotel's upscale Peruvian restaurant, L'Altiplano, an excellent restaurant highlighting fresh seafood and produce. The ski-in, ski-out hotel offers traditional cozy rooms as well as spacious ski chalets, a spa, fitness program, ski shop, cinema, and even regular magic shows during the winter season.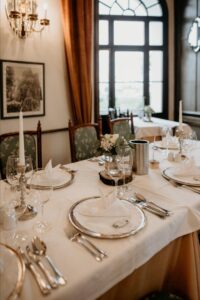 Big Sur, California Atop the cliffs of Big Sur sits the Post Ranch Inn; the rooms at this luxury hotel boast incredible panoramic views and modern, minimal architecture. Dine at Sierra Mar, a stunning restaurant offering a 4-course seasonal menu highlighting the area's fresh foods. In addition to excellent vegetable-forward dishes, the restaurant offers caviar service and an extensive wine list. Dubai, United Arab EmiratesThere is a reason winter is the most popular time to visit Dubai; visit November through February and enjoy comfortable temperatures and a wide range of activities. We suggest staying at the One&Only The Palm; there you'll find culinary experiences curated by chef Yannick Alléno, who has been awarded 8-Michelin stars over the course of his career. We recommend dining at STAY by Yannick Alléno, an exquisite French restaurant at the hotel awarded 2 Michelin stars. Choose between a 4-course menu (titled 'Emotions') or a 6-course (titled 'Experience') and you won't be disappointed. While at the restaurant, you'll see the chef's incredible pastry selection, spanning an entire wall of the restaurant; tell your server your preferences and they will select the perfect sweet treat to end your evening.
You can read more travel blog posts here.