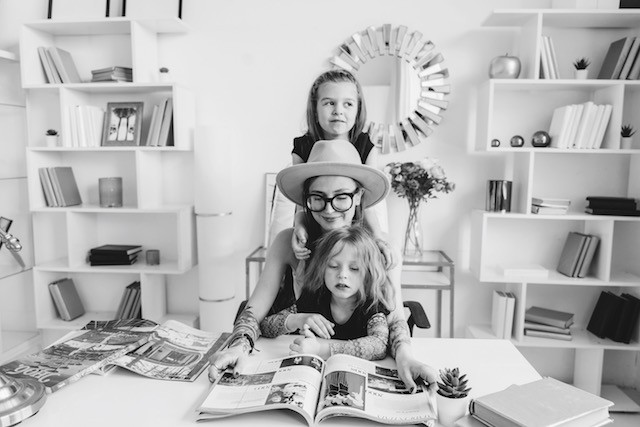 This week, we've partnered with Sarah Carlisle Stewart, better known online as The Modern Nanny, to bring our readers Sarah's top tips for nannies and other domestic staff to avoid burnout. Taking care of yourself and your needs is pivotal for professional success. Often nannies don't have coworkers to bounce ideas off of or talk through difficult work issues. Sarah offers a Caregiver Coworker Space, as well as 1:1 intensives for nannies needing a space to vent, chat, or look for guidance.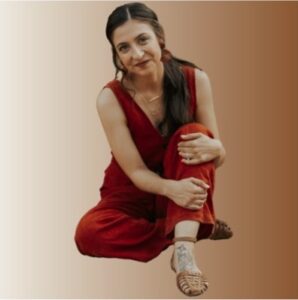 ABOUT SARAH:
Sarah is a former nanny who moved into childcare coaching after experiencing burnout firsthand. Through her social media, workshops, and online intensives, Sarah offers support and empowerment to the childcare community.
Tips for Nannies Experiencing Burnout
In 2020, the domestic industry had more than one pandemic hit it. You know there's the one that hit the news… and then there's the one that we've been allowing to fester and finally rear its ugly head when we essential employee'd: burnout
Burnout is our mental, emotional, and physical state when we encounter overwhelming stress and particularly when our stress outpaces our capacity to process it.
When our job is to alleviate some of the stress of others, it makes sense that some stress is generated on our behalf to make all those hoops happen. The problem comes when we don't process that stress, and especially so if we don't feel worthy of or the permission to process the stress in our own lives; it becomes an overwhelming avalanche. The thing is, this pandemic to our caregiving isn't new. It's the culmination of many habits we've built into our industry systems… which means we have some habit changers that can actually aid in your caregiving.
Here's 3 tips for the nanny experiencing burnout:
1. Redefine your empathy.
If you're in a caregiving role, it's likely you're an empath, are incredibly empathetic, or have a pretty strong empathy bone. However you spin it, if you're in a caregiving role, you're probably pretty capable of understanding and sharing the feelings of others (AKA empathy). We're good at that interpersonal connection— but what happens when that becomes rote? A way you're "on"? An expectation that stirs resentment?
You wouldn't want to receive resentment-fueled care, right? Those you care for deserve authentic compassion and you deserve to give authentically. Which means you need to redefine your empathy so that it includes care and compassion for you, too.
2. Do Capacity Checks Often.
One aspect of domestic work that isn't commonly addressed is the sneakiness of job creep— when things outside of your guaranteed expectations end up within your scope. This is easy when you're working in the home— there's always something else to pick up or to help out with in a dwelling space. When you're operating from a full cup, it's likely in your nature and authentic for you to do a little extra. The problem arises when it's expected and resentment grows out of feeling obligated to overextend, go above and beyond.
To prevent this and keep your giving and compassion authentic, practice capacity checks often. Check in with how much you're taking on outside of your expectations, how much invisible labor goes into tasks, how much capacity you have.
3. Create Coworker Connections
One symptom of burnout is feeling isolated and alone. That's only exacerbated in an industry where you're already solo most of the time. We don't have the coworkers like other industries and careers have which can leave conflicts unresolved, questions unanswered, paths unguided.
The paradox is that this industry is vast, and likely one of the largest there is yet can feel so isolating especially when conflicts arise or burnout hits. The good thing is there's a lot of domestic workers out there, you just have to find them. Create those coworker connections for yourself, find community, local or afar.
Sign Up For A 1-Hour Intensive with Sarah
In a caregiving career where we're typically solo on the job, we miss out on a lot of needle moving conversations that other industries have by the mere presence of coworkers. We don't have water cooler chats, or staff meetings, or someone to throw a third-wall-breaking Jim from The Office look. Because most of our work is invisible labor, we carry a lot of invisible baggage that's actually contributing to our burnout. Sometimes, all it takes is someone to ask you the right questions, steer you in the direction, and lighten the resentment load. Need a caregiver coworker? I'm your girl. Learn More and Book Now.
Stay Connected with The Modern Nanny