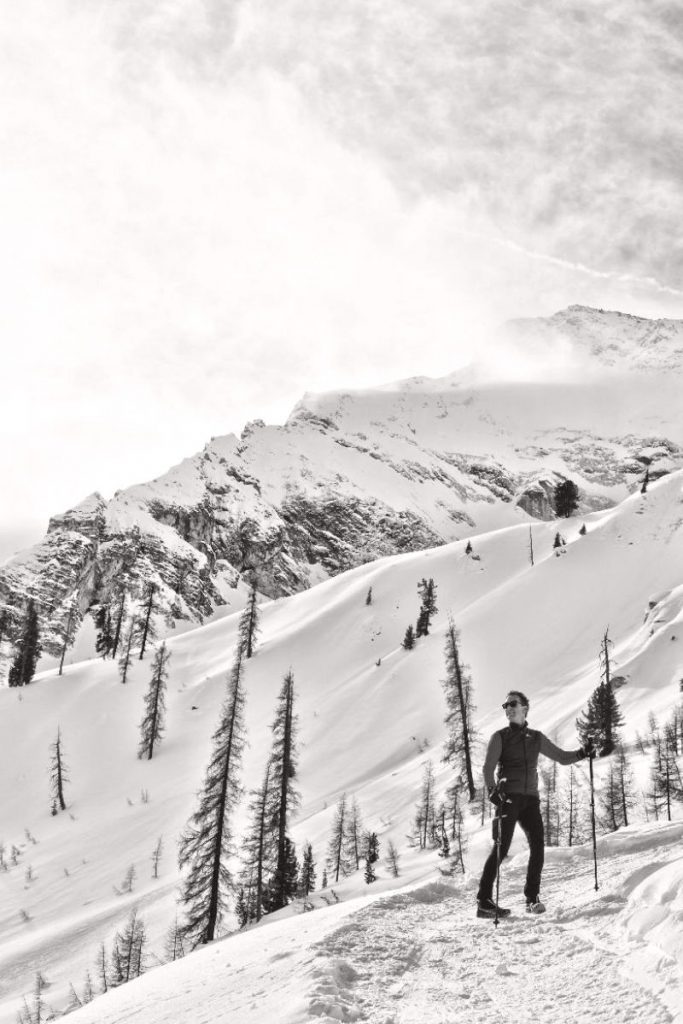 As we settle into the winter with several months of cold still ahead of much of the U.S. and Europe, many of us are looking for safe getaways to unwind and relax after the busy holiday season. Whether you'd like to escape to Hawaii until the sun comes out in New York again, or just slip away to ski for a long weekend, we have recommendations for your family. As always, please check the most up to date CDC travel advisories before making any travel arrangements, and frequently in the days leading up to travel. Bon voyage!
Santa Fe, New Mexico 
There's a reason Santa Fe was voted number 2 on the list of best small cities to visit in 2020 by CNN Traveler, and regularly places on their best of the U.S. lists. The city features a range of outdoor sporting options, a flourishing art scene, plenty of historical sites, wineries, and the World Heritage Site of Taos Pueblo. If you plan on settling in for the winter months, look into Adobe Star Properties and Two Casitas; both companies offer long and short term luxury rentals with full kitchens, outdoor areas, and more. For families who'd like to stay in downtown Santa Fe, we love Adobe Star's Lincoln 402; the apartment, located within a luxury high rise, features two bedrooms, three private balconies, a full kitchen, and a gas fireplace. For shorter visits, we love the Encantado Suite at the Four Seasons Santa Fe. This 1,100-square-foot suite, set at the highest point on the property, includes a private patio, indoor and outdoor fireplaces, heated floors, and exceptional views. The hotel, set on 57 acres in the Sangre de Cristo foothills, is the perfect place for an outdoor escape; choose from daily hikes, skiing, snowshoeing, horseback riding, hot air ballooning, golfing, or simply spend a day soaking in the heated year-round pool.
Palm Desert, California 
For those in Los Angeles or San Francisco who'd like to settle in and enjoy the warm weather and sweeping views of Palm Desert, consider booking a luxury home through Cuvée; in addition to vacation rentals, the service can book exclusive tours, classes, and more. The Kempa Villa offers a private helipad, a pool, a hot tub, outdoor firepit, and an 8-bedroom estate set among 5-acres surrounded by blossoming orchards and groves, all with sweeping views of the San Jacinto mountains. As of mid-December, the Living Desert has reopened to the public; the nature reserve and trail loops offer an adventurous way to spend time outdoors, while staying safe and socially distanced. For those outside California, please note that hotels and lodging facilities are currently unable to accept out of state reservations for non-essential travel, unless the reservation is over 14 days and the traveler intends to quarantine at the hotel/vacation property the entire time.
Vermont
If some quiet time in nature with good food and wine sounds like the right escape for you, consider Twin Farms in Barnard, Vermont. The hotel, set over 300 acres, has only twenty guest accommodations, the majority of which are private and freestanding, which makes it the perfect place to safely unwind for the winter. The property has adjusted its amenities to offer as many as possible in a safe way, including in-room champagne and canapé happy hours, contactless private dining, and safe outdoor activities including hikes, biking, fly fishing, and watercraft experiences. Here, each of the freestanding cottages have their own style and personality; choose from an authentic log cabin, a fisherman's paradise situated above a stream and beaver pond, or a Moroccan style suite, complete with a mosaic tile fireplace and tented ceiling.
Aspen, Colorado 
For ski enthusiasts looking to escape to the slopes for the next few months, we recommend Cuvée for luxury vacation rental properties throughout Aspen (and Vail, as well). Choose from a variety of ski-in, ski-out homes and lodges from Red Mountain to downtown Aspen. Our favorites include Four Peaks Estate, featuring panoramic mountain views, a Jacuzzi tub, a private movie theatre, and a chef's kitchen, as well as Willow, a Red Mountain escape complete with a wine cellar and billiards room.
Hawaii 
If you'd rather spend the winter months on a beach than the ski slopes, head towards Hawaii; the state now offers a pre-travel testing option that allows travelers an alternative to the previously mandatory 14-day quarantine. It also consistently ranks as one of the states with the lowest Covid-19 levels in the U.S. Note that Hawaii's counties each have different, and regularly changing, rules for vacation rental properties. These can be difficult to navigate and, unfortunately, many websites online offer listings illegally. To avoid headaches and cancellations, we recommend booking through a reputable hotel or resort. Reserve one of the residences at Montage Kapalua Bay for a comfortable, longer term family stay. All residences boast full gourmet kitchens, laundry facilities, multiple bedrooms (accommodating up to ten guests), and ocean views.
Bermuda 
Although the temperatures do drop slightly this time of year (expect mid to high 60s °F with the occasional day in the 70s through the early Spring), Bermuda remains high on our list of easily accessible and beautiful travel destinations. A quick flight from New York City, Bermuda offers pristine, blue waters, and pink sand beaches. Make sure to review the up to date testing and travel restrictions (with a negative COVID test, you should be able to travel freely around the island within 24 hours of arrival) before making arrangements. Please note that the Covid-19 level in Bermuda is now rated as very high by the CDC so visitors must be vigilant about safety precautions. Once there, consider staying at The Loren; book a villa with a private pool and you won't have any reason to leave the hotel!
Bahamas 
Please note that the Covid-19 level in Bahamas is now rated as very high by the CDC; for this reason, we do not recommend scheduling travel there unless you can be sure to travel privately and spend time only in your accommodations. Luckily, the Bahamas has over twenty private airports so guests can charter a flight to the closest location to their final destination, without the crowds of a public airport. Just 15 minutes by private boat from North Eleuthera lays Cuvée's private island with five luxury bungalows on the beach, accommodating 18 guests total. This would be a wonderful place for your family or quarantine pod to escape to together. Complete with a pool, beach access, volleyball court, ping pong, and jet skis, there is no reason to leave the island. Another secluded option is to rent a villa at Kamalame Cay; our favorite is Rock House, perfect for a family of four. The villa features a private plunge pool, an outdoor shower, a fully stocked (to your specifications) kitchen, and multiple outdoor spaces.
Verbier
Ski resorts across the French alps were forced to close during the holiday season due to Covid-19; some have been given the okay to reopen this month and are slowly doing so. However, the Swiss village of Verbier remains open and welcoming guests with new safety precautions in place. Private charters can fly into Sion where guests can then arrange a quick helicopter ride to Verbier or a one hour drive. Once there, Cordee des Alpes is a lovely choice if you're seeking an intimate and quiet getaway; the boutique hotel is a member of the Small Luxury Hotels of the World Organisation. Book one of the apartment style suites for extra space, a full kitchen and outdoor space, without sacrificing the hotel amenities. We also love Le Chalet d'Adrien, which offers luxury service in the rustic setting of an authentic chalet – and don't miss the incredible swimming pool with mountain views!