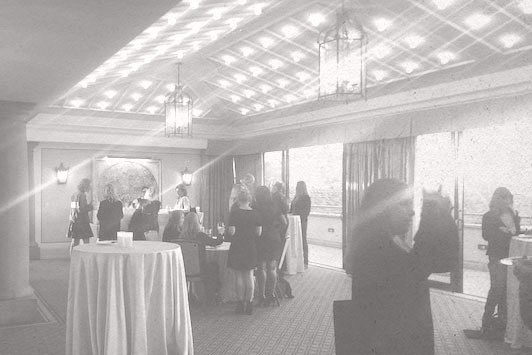 British American Household Staffing had the pleasure of hosting the Association of Celebrity Assistants, Los Angeles chapter on March 28th at the Montage hotel in LA. Our California team met with members of the organization for a cocktail hour and presented some expert advice for career advancement in the private industry; including how to work with an agency to hire for one's employeer and expectations when working in a private home. Early arrivals were able to network and have one-on-one access to our recruiting team before the event began.
If you are looking to become a personal assistant or are an experienced PA looking to advance to a higher level position in a private home, see our top tips.
The Association of Celebrity Personal Assistant's Mission
To provide important information to our members by showcasing unique and high level service providers and resources. To empower our members through professional development programs, provide networking opportunities and a forum for the exchange of ideas.
Visit the ACPA's website for more information on the organization and to apply to be a member.
Find a Personal Assistant with BAHS
When you begin your search for a personal assistant, take a general inventory of your needs. Different personal assistants will be experts in particular industries and tasks. So your search should focus on those that will best meet your particular needs. Do you travel often and need someone who can arrange and troubleshoot travel arrangements remotely? Do you own your own business that could benefit from having hands-on support? Could your family and household staff benefit from having a professional to maintain order? Do you need someone familiar with busy, celebrity lifestyles that can provide seamless, on-the-go support?
Whether you are a busy celebrity, need support for your business or family or are organizing your private estate, our recruiters will work to find you a qualified and professional personal assistant to support your life.