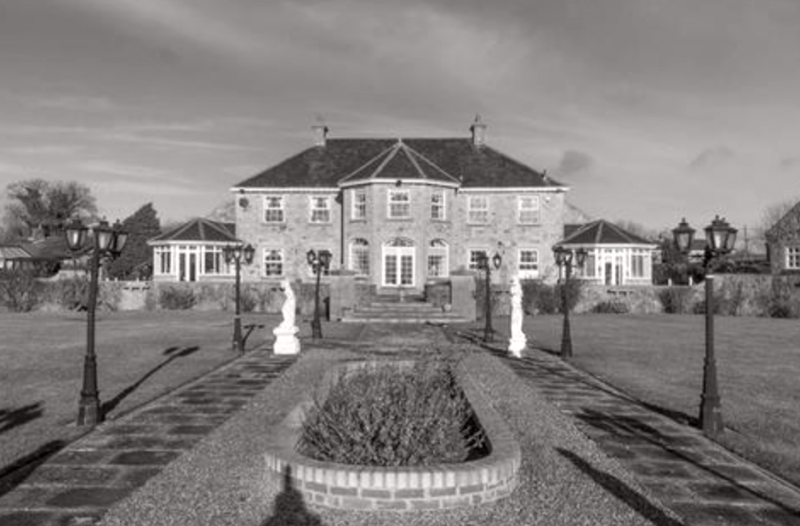 By Anita Rogers
Get help staffing a new or existing estate, yacht, or private jet.
"Estate Staffing" is a term used in the yachting world to describe the high-end category of domestic staffing. Essentially, a large yacht is run like an estate; the same level of service in a much smaller space. Yacht crew are some of the most sought-after candidates for estate staffing. They have adjusted to working long hours in a five-star hospitality setting. Yacht crew, often called "yachties", are educated and well-travelled with a deep understanding of service and luxury.
British American Household Staffing has an extensive roster of screened yacht crew, but very few want to transition to working on land. Most yachties are world travelers, for life.
Estate Staffing with BAHS
How do we staff an estate successfully? What domestic staff are needed in an estate? In San Francisco, we have been fortunate to staff many estates from ground-up. This means we started with the principals from scratch and found the experienced staff to manage and care for the entire home.
The technology boom on the West Coast has created many young new estate owners who need advice on how to set up their new life correctly. This is the ideal situation for our firm as we can handpick the best estate managers and house managers for the principals to ensure they are starting with an expert.
Once an estate manager is hired, we work directly with them on hiring housekeepers, a personal chef, a domestic couple if there are large grounds to maintain, and other staff depending on the needs of the principals. If the principals are starting a new family, we provide newborn care specialists and maternity nurses.
Generally, one should start with less and add more domestic staff as needed. This allows the principals to adjust to private help in the home, which can take time. The most common first hires after the estate manager are a personal chef and housekeepers.
On the East Coast we deal with a different type of estate staffing. New York, CT or Bedford and Katonah based estates are rarely new and most are fully-staffed. Some principals come to us with internal problems that usually stem from one or two long-term domestic staff employees causing issues with the rest of the domestic staff.
Similar to a corporation, an estate suffers at the core when the principals keep on members of the domestic staffing team who are not good team-players. Sometimes a housekeeper has been promoted to a manager but has no experience managing other staff. This can cause tension. Some of the staff members don't pull their weight but are kept on as they have been with the estate for a long time and the principals feel a loyalty to them. Again, like a corporation, bad employees only show their good sides to the upper management and principals.
Depending on the size of an estate, the domestic staff needed are usually hired in the following order:
Estate Manager
House Manager or Butler acting as a House Manager
Personal Chef
Three to six Executive Housekeepers
Laundress
Childcare (if required), Baby Nurse, Nanny, Tutor
Domestic Couple to live on property and maintain the grounds
Personal Assistant
Houseman
Landscapers
In England, most estates hire a butler and a lady's maid for the principals, but British domestic staffing is very traditional. Most butlers have studied at a Butler school, hold a degree in hospitality and are often trained chefs and wine sommeliers. A lady's maid is often a housekeeper and laundress, understands formal service and maintains the lady's fine clothing. Most British nannies in an estate are also governesses, with degrees in teaching, education and finishing school, which teaches speech, manners, posture and formal home etiquette.
At British American Household Staffing, we are able to staff an estate almost anywhere in the world due to our national and international reach. We have staffed many estates in New York, San Francisco, Los Angeles, London, Palm Beach, Switzerland, Monaco and the Middle East. We have specialized consultants who work with our clients, helping and advising them on how to staff a new estate, replace or reduce staff in the estate, how to purchase a private jet and maintain the jet, how to buy or charter a yacht and the correct way to choose yacht crew and your captain.
For more information, please view our Services or learn about our process by viewing our Standards.
Contact us to begin the process of staffing your estate, yacht, or private jet.