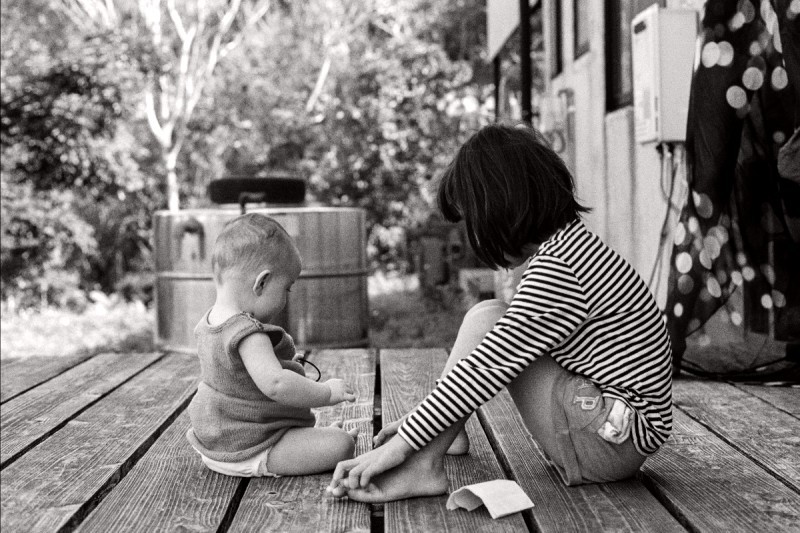 Many thanks to our friends over at Baby Caravan for this guest blog post.
I speak from experience when I say that parents don't always hire the right baby nurses or newborn care specialists to care for their children. Unfortunately for my first newborn, I made some mistakes with care providers that my second child will never have to deal with because I did all the experimenting and bad decision-making with his brother.
That's how parenting goes. You live and learn because unfortunately, parenting doesn't have a training ground and everything is learned on the job. But my hope for you in this blog post is for you to learn from my mistakes so your missteps will be fewer and farther between. So here it goes…
1. Not every care provider was created equally.
There are typically three types of people who can help you after your baby is born and they all have varying degrees of experience, training and rates of pay. Take a few minutes to Google them and find out their training but here is a little summary for you.
Postpartum Doula
A trained professional specializing in the care of the mother while she cares for her baby. Doulas teach mothers how to care for their babies, soothing techniques, personal care for the mother, infant care and can be a tremendous help as you navigate your way through breastfeeding. Some postpartum doulas will also help you fold laundry, tidy up around the house, organize yourself and all your new baby gear, demonstrate how to wear your baby and much more.
Doulas leave mothers feeling confident and secure so they can care for themselves and their entire families. Postpartum doulas are trained and certified, CPR certified and insured. Some are Lactation Counselors, not to be confused with an International Board Certified Lactation Consultant, but not to be taken lightly. Some doulas sent from the heavens even do overnights!
Baby Nurses
An experienced woman in newborn care who may or may not have formal training as a Newborn Care Specialist, Registered Nurse (RN) credentials or breastfeeding knowledge or experience. A baby nurse's focus is on the baby and not the mother, though they may have some wonderful tips on infant care. Baby nurses may also go by the term nanny, night nurse or night nanny. Some baby nurses, especially those represented by British American Household Staffing, are higher quality and their baby nurses are trained and have the education to understand the needs of the parents as well as the newborn and infant.
Infant Care Specialist
At times also known as baby nurses and maternity nurses, specialize in infant and newborn care. They typically work either 24-hour or 12-hour shifts during the first three to six months of an infant's life. A qualified Infant/Newborn Care Specialist will often hold certifications in sleep training, lactation and have experience and training in a variety of areas such as premature births, multiples and twins as well as surrogates. A Newborn Care Specialist will attend to the needs of the mother during recuperation as well as the infant's development. They may be certified in areas including: breastfeeding, lactation consulting, psychological development, sleep training, bonding, and more.
2. Stick to your guns.
You know what's right for your baby, not the person you hired. This is your baby and, though your mother's instinct is always developing, you and your partner know what is best for your baby and how you want to parent your child. Write down what that is, make sure you and your partner are on the same page and stand by your own philosophies.
3. Be prepared for your interview.
I know it's not easy and I'd be lying if I told you I was ever prepared for an interview with a pediatrician, daycare provider, baby nurse, newborn care specialist, nanny, governess or sitter. But I did my family and myself a disservice. Make a note on your phone or send yourself an email one day while breastfeeding or on the train with notes and questions.
Work backwards by thinking of what you want in a childcare provider and what is most important to you and your family. Once you have a nice little list, think of three questions you would like the interviewee to answer – NOT ones that can be answered with yes or no answers, but with nice long descriptions. If you're looking for someone who is kind and gentle, ask her to tell you a time she felt her kindness changed someone's day. You want stories because they will get you to know her better. And don't assume everyone is just kind and gentle and that's why they are doing this job. It's not always true!!
4. Know what you're looking for.
People love to say "I'll know it when I see it". But what if you're very pregnant or you have a newborn or infant and sleep isn't a thing that you're doing these days? Have a list, or better yet ask your partner what their list is. This will help get them involved in the process and give you ideas you can build off of or add onto.
5. Develop a contract.
Contracts are not just a formality, they are designed so that everyone is aware of what the other person's expectations are. Most of all, you want to let your caregiver (baby nurse, newborn care specialist, doula, infant care specialist, nanny, governess) know that you take this very seriously. Lastly, writing a contact will help you solidify your needs, wants and expectations.
6. Pay a fair and living wage.
This is an extremely important factor in hiring someone to care for the person you love most dearly in this world. Think of the times you've worked for less money than you were worth, or if you never have, ask someone who has and consider yourself VERY lucky. Being paid less than you're worth feels horrible and living paycheck to paycheck – or not even that – is extremely scary and anxiety producing. Don't be the person putting someone in that position.
If you have questions or concerns about what the living wage is in your area, MIT designed an amazing Living Wage Calculator to help you with this. You can also take a look at the non-profit agency Hand In Hand who can teach you all you need to know about being a good domestic employer – because that is what you are and thinking of yourself as someone's employer is a really good start to learning how to treat them right.
7. Last but not least – Go to an agency that has a great reputation.
Finding a good agency with a good reputation and a great online presence can be priceless. The benefit of going this route is that a good agency will get to know who YOU are and what your needs and concerns are. They can then search their pool of trained, certified and insured professionals and set you up with a few people they think you would love.
As about their baby nurses and newborn care specialists – what experience do they have, how are their references, what baby nurse or newborn care qualifications do the baby nurses or newborn care specialists have? When you work with a legitimate business in this way, you know that their reputation is on the line, so they are going to do their best to make sure you're satisfied. If they have a great web presence, you can read what their mission statement is and make sure it matches with your personality. Read through their reviews and find reviews from baby nurses or newborn care specialists or from parents who possibly hired a baby nurse or infant care specialist or a nanny or governess.
So there you have it, a simple guideline to help guide you through the forest of caregivers. Once you get this down, you'll be ready for your full education on how to get your child into the right Pre-K. This world of childcare and education is a rocky and murky sea that never seems to end. So, do yourself a favor and find an expert to help you as you continue on your journey.
See more about the benefits of working with a staffing agency or contact us today to find the right childcare for you and your family.