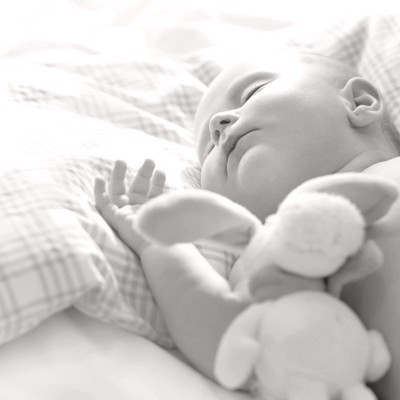 Having a baby nurse is a luxury that allows parents to feel knowledgeable, confident, in control, and fully equipped to welcome a new member into the household. Baby nurses act as live-in consultants who are accessible 24 hours a day. They come with a wealth of knowledge on infant products, feeding and sleep schedules, swaddling, infant development and can answer any questions a new or overwhelmed parent might have. Most importantly, baby nurses work with families during the first few weeks or months of a newborn's life, an incredibly crucial stage of physical, emotional, and cognitive development. One area baby nurses specialize in is sleep training, the benefits of which are seen throughout childhood and can help a child grow into a more structured and settled adult.
Although baby nurses are able to provide full charge care, they are always encouraging of parental involvement and never limit a parent's desire to be hands-on. With a truly experienced and professional baby nurse's expertise, new moms and dads are able to receive all the postpartum help necessary while being able to get enough rest to really enjoy all of the excitement their new bundle of joy brings. The article below, written for NY Metro Parents, delves further into the details of a baby nurse's role and integration into a family.
Should You Hire A Baby Nurse?
"If this is your first pregnancy stop worrying about labor and giving birth. The real exhaustion of childbirth comes afterwards; even if you have a perfectly normal delivery, expect at least a two-week recovery period. Not only will you not feel well, you will have a little baby to take care of and probably limited experience with newborns. Many New York couples survive this time and enjoy their child's first few weeks of life with the help of a baby nurse.
What is a baby nurse and what does one do? She is an experienced nanny with training in newborn skills. She is responsible for the care of your baby 24 hours a day. She will get up for nighttime feedings while the new mother gets her much needed rest. If the baby is breastfeeding, the nurse will get up with the new mother, help position the baby, and carry him back and forth.
A baby nurse will do the baby's laundry everyday and help with light housekeeping and snacks. She will teach you to change diapers, bathe, and feed the baby, or she will do it all for you. She will answer your questions. She will hold the baby throughout the day providing security and affection when you need a break. She will keep you company, or disappear when you want to be alone with your new family.
When interviewing a potential baby nurse, tell her your expectations. One friend who stops pregnant women on the street to recommend her baby nurse said she wanted to feel like a Victorian lady. She wanted her little one brought to her clean, fed and ready to sleep on her lap. She wanted the baby taken away to be changed and brought back in a fresh, new little outfit.
Baby nurses take a tremendous burden off new fathers who may not feel capable of providing the nurturing a new baby and recovering wife need. If a husband can't take time off from work, he knows he is not leaving his wife to fend for herself.
Can't Mom help? Your mother or mother-in-law may be selflessly offering to stay with you as long as you need at no cost to you. Is it wise in your postpartum emotional state to have the woman who told you what to do your whole life living with you? If you think a baby nurse will intimidate you or force her childrearing ways on you, it won't compare to what your mother can do, – this is her grandchild. If you don't like the idea of a stranger knowing your family business, remember that she leaves in two weeks and doesn't have any stake in your life.
If your relationship with your mother or mother-in-law is such that you have no problem with her staying with you, by all means graciously accept her help. If this is her first grandchild, you may find a completely different woman in your house.
When you have family help, you will be open to receiving visitors or risk hurting someone's feelings. But you may not feel like being seen or you may want to spend at least the first week enjoying your new immediate family. You probably don't want a lot of people holding your baby, but if you have visitors you will oblige them. Avoid the situation altogether. Tell everyone, including grandparents, you'll see them next week.
The doula option Depending on what you expect of your childbirth experience, you may consider hiring a doula. – a woman who provides the mother with support before, during and after childbirth. She will help you come up with a birth plan and be in the delivery room with you if you want. Most New York area doulas, however, specialize in the postpartum period. They offer the new mother guidance and encouragement. Some are even lactation specialists. The idea is to nurture the new mother, they do not take care of your baby.
The duties of a baby nurse are more flexible. She can offer you advice and teach you parenting skills. If you are too tired or too overwhelmed to learn anything, take advantage of the nurse's willingness to take care of your baby while you recover.
So how do you find a baby nurse? Everyone I asked said through word-of-mouth. Ask couples with kids in New York City. Someone will have used one. Most nanny agencies can help you find a baby nurse; some specialize in them.
Every pregnancy is different and you can't predict what kind of recovery you will have. Hiring a baby nurse is like buying an insurance policy. It can ensure that you and your baby come home to a calm environment where you can enjoy every moment as a new family."