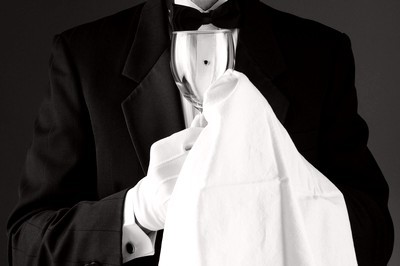 In his insightful article, Pádraig Belton highlights the growing popularity of new-age butlers:
"The stereotype of a butler as a lifelong position held by an older man is no longer the case. Many butlers are career changers. With cutbacks in the armed forces, many butlers were previously in military service. There are also a good number of former actors, unsurprising given the element of performance required in the role. The average age of a newly employed butler is 41.
'Super-butlers' – those who boast good references from the stateliest hotels or who work for particularly wealthy principals are becoming more and more desired. Whereas regular butler salaries average from $57,000 to $71,000, these super-butlers easily earn  $143,000 to $157,000 annually. One such super-butler is John Deery, in his mid-40s and a native of Northern Ireland. Along with planning travel arrangements for his principal, a businessman, and valeting, serving meals, and making sure visas are up to date, Deery manages three of his employer's properties. One is in the Balkans with 34 staff, there is a London residence with another 12, and a third is being developed.
'You need to know when to be in the background, not too intrusive, very respectful of his time and space to ensure his comfort at all times and that the household runs like clockwork,' Deery says. 'You have to be on your toes, very dedicated, and you don't have too much of a private life. But I have to say, I love it.'
The butlers of yesteryear may not have approved. But it seems safe to assume that they would, at least, be glad to see their profession flourishing."
To read the full article published by BBC Capital, please click here.