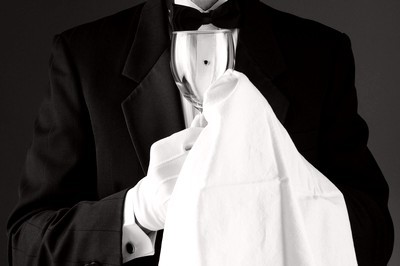 Do you need household staff?
The idea of employing domestic staff is not an antiquated or outdated one. For many of today's families, having household staff is essential to their lives; whether it's childcare, home management, or the supervision of multiple properties. Like all aspects of contemporary living, staff have evolved to provide service to modern families.
Beyond necessity, families staff their home to support a luxury lifestyle and a 5-star quality atmosphere. The expectation of luxury has changed, and in some ways democratised, with the prevalence of technology and changing employment markets. More and more individuals are reaching ultra-high-net-worth status with the tech boom on the US West Coast. Families with established worth and also modernizing with new tech and younger generations coming of age.
The organization and make-up of your home staff is unique to your individual needs and lifestyle. Having the right support in place saves you time and worry and ensures the smooth running of your homes. When the home is in disarray and staff are doing bare-minimum work, the quality of life in that home suffers. Making the right hiring decisions when it pertains to staff can eliminate these stressors altogether.
Hiring with a staffing agency
Working with a domestic staffing agency can ensure expert attention is given to the details of hiring the best domestic staff. British American Household Staffing (BAHS) is able to provide high-quality candidates that will support a high-end lifestyle and perform luxury service.
Through our vetting process, you won't waste time meeting candidates that are not a good fit for your home. Reference screening and background checks are also handled by our team to ensure only the highest quality candidates meet with our clients.
BAHS's belief in matchmaking sets us apart from other staffing agencies. Our recruiters will work with you to understand your family's needs and match you with household staff that can provide high-quality service and care. It is therefore vital that you discuss in length with your personal recruiter what your needs are and provide prompt feedback.
For us, success is a placement that results in a contented principal(s) and staff who enjoy long-term job fulfillment.
What to look for in a resume
Your BAHS recruiter will assess your specific needs and send resumes of qualified candidates for your review. This will give a preview of each candidate and the time to decide who you would like to meet with.
When you are assessing a resume, pay attention to the dates. A good resume will show a clear timeline and progression of a career. It is also important to note if the candidate has experience with specific duties that may align with your needs.
Red flags on a resume would be three or more jobs that ended before two full years, gaps in the timeline with no explanation, name-dropping who they've worked for, and excessive spelling and grammatical errors. Our recruiters work hard with each candidate to ensure their qualifications are exemplary and each resume you receive will be clear and easy to read.
What to look for when you interview candidates
When you work with British American Household Staffing, every candidate you meet will be thoroughly vetted, experienced, and knowledgeable on quality service. When you meet a potential hire for the first time, the most important thing, is to gauge their personality and temperament and compare it with your family and household.
Keep questions open-ended and observe the candidate's reaction and personality. Again, this interview is to assess if they will fit your lifestyle and home as well as to understand their level of expertise.
Some examples of questions to ask to learn about a candidate's personality are:
What have you found is the best way to communicate with employers?
How would you handle problems with a fellow staff member?
Tell me what you liked about the last home you worked in.
Where do you see yourself in 5 years' time?
Discussing feedback
It is essential to discuss any feedback promptly with your personal recruiter. They will be able to provide further context or adjust the search if needed. It is also important to give feedback early if you would like to move forward with a particular candidate. The best employees are not available long before they are offered a position elsewhere.
Trial periods
After meeting with candidates, work with your recruiter to arrange a trial period before making an offer to hire. Because domestic staff are in your home, it is important to make absolutely sure it is the right fit before proceeding. We recommend 3-10 days trial depending on the position and level of expertise needed.
Making the offer and onboarding a new candidate
After interviewing and trialing a candidate, coordinate an offer through your recruiter. They will be able to guide you through pay expectations and help get everything in writing.
Your household staff are employed by you. Many families organize payroll and taxes through their business office or a third party service. Whether you operate with a home office, business office, or third party, you must have an employer identification number, confirmation that the employee is allowed to work and all relevant tax forms completed for each member of your staff. This includes W4 and I-9 forms.
For tax or legal guidance specific to your estate and state's laws, please consult your financial team. For example, some states require worker's comp to be provided for all domestic staff. Most states require detailed records of payroll and income to be kept. Setting up your hiring process the correct way will save time and money for all future hires and ensure that you avoid any legal issues in the future.
For nanny hires, you may need to amend your current insurance plan to ensure that you have umbrella coverage for anyone working in your home. Consult your insurance agent to see if you need additional coverage.
The contract you will draft with your staff is your employment offer and all details written out and signed by all parties. Your particular household structure will determine the details of your contract, and should include the following:
Staff schedule
General duties
Employee benefits (if offered)
Sick, holiday, and vacation time
Salary, pay period, how they will be paid, and how to report hours
Like any agreement, having the details in writing will ensure there will be no confusion or problems in the future.
See more information on hiring and on-boarding staff in your home.
Hire a Domestic Staff with BAHS
We screen all of our candidates for experience, discretion, and professionalism. Our team of recruiters will work with you to identify your unique needs and match candidates that excel at working with similar lifestyles. Contact our office today to begin your search.