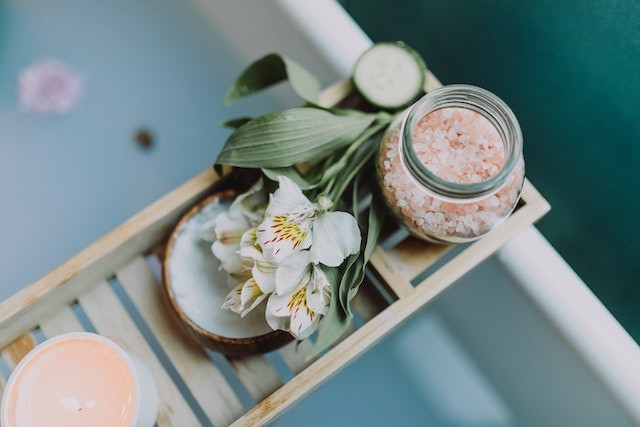 Happy New Year! After the busy holiday season, many of us find ourselves feeling a bit sluggish from overindulgence and are looking forward to a reset this year. In many cases, a wellness retreat might be a welcome escape. Whether you're struggling with weight management, exhaustion, stress, chronic illness, or an injury, we've gathered the top luxury spas in the world to help heal and rejuvenate your body and mind. The list includes options for restful stays as well as intense physical activity and everything in between. All meet the highest expectations of luxury, are set in beautiful locations, and are known for high-quality, fresh food. Enjoy!
Aro Ha Wellness Retreat, New Zealand Aro Ha is right for those looking for a complete mind and body transformation in a stunning, natural setting; the retreats are structured and serious with the goal of strengthening the body and calming the mind. With a waterfront, mountainous location, the 20-room resort has incredible views and encourages plenty of time in the fresh air. The retreats are open to adults of all ages and fitness levels; they incorporate nature, nutrition, mindfulness, yoga, Pilates, and functional movement. As an added bonus, the property is completely self-sustaining. Visit their Instagram to see images of the breath-taking views and elegant interiors.
Amangiri, Utah Set on 1,000 acres of spectacular desert landscape, this hotel is perfect for those looking for impeccable service, unbeatable luxury, and a huge range of wellness options. The 25,000 square foot spa focuses on traditional Navajo healing techniques; choose from an extensive list of massages, beauty treatments, and restorative therapies, as well as grounding rituals, movement journeys, specialized packages, and more. The property also offers Pilates, yoga (in the studio or outdoors overlooking the rocks), horseback riding, rope adventures (including the The Via Ferrata Challenge – not for the faint of heart!), kayaking, jet skiing, private air tours, and more. The hotel is also known for its outstanding menu (included in the cost of your stay, except alcoholic beverages); the fresh food celebrates Native American cuisine and can be enjoyed in the main restaurant, in the campsite, in guest rooms, or a private dining table can be set up anywhere on the property by request. The Grand Resort Bad Ragaz, SwitzerlandThis 5-star luxury spa hotel offers complete mind and body transformations through their NewYou Method. The highly acclaimed property is based on historic bathing and spa traditions; the property boasts its own thermal spring, as well as every luxury treatment you could desire from a top spa. In addition, they have medical professionals on staff to assist with dental health, orthopedics, mental health, traditional Chinese medicine, sleep problems, cosmetic surgeries, and more. Whether you're seeking help with aging, weight loss, a sports injury, or need a confidence boost, this resort will create a program tailored to you. While all the guest rooms are exquisite, those here for a wellness retreat might consider one of the spa suites. The best of which is the Penthouse Suite. The suite includes two king beds, a terrace, fireplace, piano, a private glass sauna, a steam bath, an outdoor Jacuzzi, 6 flat-screen televisions, and a kitchen with separate entrance. Ananda In The Himalayas, India Named the Number 1 Destination Spa by Condé Nast Traveler two years in a row, this gorgeous spa retreat offers three levels of programs: one tailored to those looking for a short spa holiday, one for those looking for an introductory wellness experience, and, finally, a program for individuals seeking a comprehensive full-body experience. Programs are personalized and tailored to each guest and can focus on rejuvenation, immunity boosting, mental health, spiritual balance, chronic disease, detox, weight management, hormonal balance, stress management, and more.Yoga and meditation are at the heart of many of the spa's offerings; this is a yogi's dream getaway. Set on lush acres surrounded by gorgeous gardens and impressive views, the hotel is home to a 25000 square foot spa with 24 treatment rooms, a gymnasium, outdoor temperature-controlled swimming pool, and luxurious hydrotherapy facilities. Dine on fresh, whole foods (catered to your dietary preferences and restrictions), and house-made juices. The palatial grounds offer guest rooms and suites, as well as a free-standing villa with private sauna and swimming pool.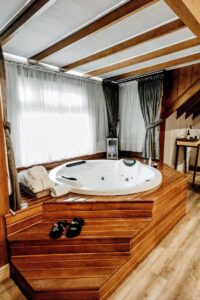 The Ranch MalibuWhile The Ranch is a great choice for many wellness goals, it's particularly beneficial for those with fitness or weight loss aims. The programs include a 30-day pre-program before arrival followed by options for various length stays. The program will keep your body in motion most of the day and will be tailored to your needs and abilities. Expect guided hikes, fitness classes, swimming, yoga, meditation, rock climbing, and a daily massage, paired with fresh, farm-to-table foods. Often referred to as "luxury boot camps", The Ranch's programs are for those looking to seriously kickstart their new health regime. Guests stay in one of 21 private cottages – they are gorgeous and luxurious but do note they don't have televisions or cell service. The goal here is to truly detoxify the body and the mind. One&Only The Palm, Dubai The Guerlain Spa at one of Dubai's top luxury hotels offers a full suite of spa and salon treatments in a gorgeous setting. The impressive spa is built around a Moroccan-style courtyard with a soothing fountain and plenty of trees and greenery. Call the hotel to discuss booking a personalized wellness experience; although the hotel has a full gym, experiences here are catered more to mind-body alignment than to a full fitness overhaul. The hotel is also home to some of the best food in Dubai – STAY by Yannick Alléno was recently awarded 2-Michelin stars.