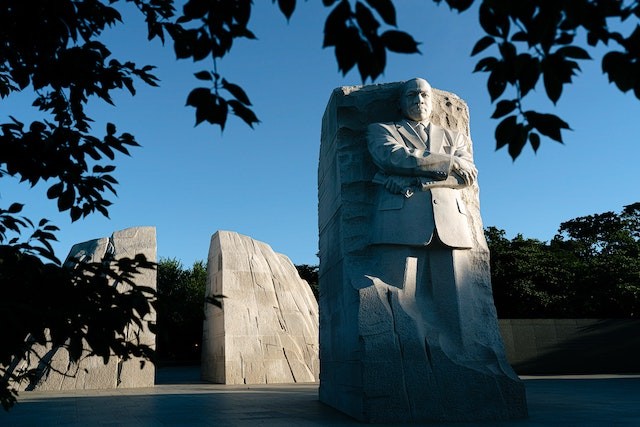 This Monday, January 16 is Martin Luther King Jr. Day. It's a great time to teach children not only about the activist's life but about civil rights in general and the importance of giving back to your community. This week, we've gathered the top family-friendly events to honor the holiday in major cities, as well as books to read with children and our favorite charities to give to year-round.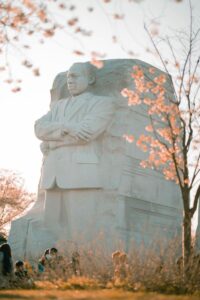 Martin Luther King Jr. Day Events for Families
NYC Parks: Martin Luther King Jr. Day of ServiceEvery year, New York City Department of Parks & Recreation hosts a series of events in commemoration of Martin Luther King Jr. Day. This weekend, they are hosting family art project workshops and on Monday, they have several initiatives going on, including gardening, tree care, and coastal cleanup. For other great volunteer opportunities, both in Manhattan and in the boroughs, look at Hunger Free America's Serve-A-Thon calendar. California African American Museum: King Day 2023In Los Angeles, families can honor the holiday by attending King Day at the California African American Museum. The event runs all day and will include learning opportunities, live music, food trucks, family activities, and more. Miami: Dr. Martin Luther King Jr. Day ParadeFamilies in Miami can enjoy the annual parade which covers eight miles of the city and follows the path that Dr. King traveled during his visits to the city. The parade finishes near Martin Luther King Jr. Memorial Park, where there will be an all-day (12pm-5pm) family festival, including a variety of live music, a craft marketplace, theatrical performances, art exhibitions, children's activities, educational games, and more. Food trucks will be highlighting creole dishes, as well as traditional Caribbean and African cuisine. Northern California's MLK2023 Commemorative TransportationSan Franciscans can register for MLK2023 Commemorative Passes to access round-trip transportation free of charge to many MLK events taking place on Monday. For those in Marin, a similar program is run on the ferries. Take the free rides to the MLK2023 March and Yerba Buena Gardens, where they'll be a live music festival, as well as other festivities. You'll find the full lineup for the day here.
Children's Books on Martin Luther King Jr.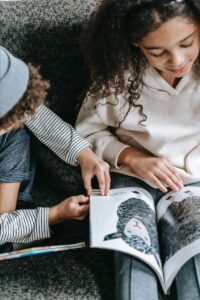 Who Was Martin Luther King, Jr.? Boardbook by Lisbeth KaiserMy Brother Martin by Christine King FarrisMy Daddy, Dr. Martin Luther King, Jr. by Martin Luther King, IIIBe a King: Dr. Martin Luther King Jr.'s Dream and You by Carole Boston WeatherfordMartin Rising: Requiem For a King by Andrea Davis Pinkney
Don't Miss in Washington, D.C.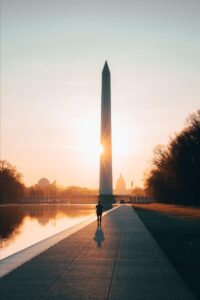 Martin Luther King Jr. Memorial The Dabney – A Michelin-starred restaurant serving seasonal cuisine, most of which is cooked over an open fireEast Potomac Park Mini Golf – Historic Mini Golf venue listed on the National Register of Historic PlacesThe Jefferson Hotel – Luxury historic hotel with lovely onsite dining.
Our Recommended Charities: Where To Volunteer or Donate 
We've shared these before but these are our go-to favorite charities during the holiday season – and year-round.
Feeding America works to provide nourishing food for the nearly 50 million Americans, including 17 million children, who do not have enough to eat on a regular basis. Click here to donate. The Trussell Trust supports a vast network of food banks and provides emergency food and support to people in poverty in the UK. Click here to donate.
Restore NYC's website states that an estimated 403,000 people are currently being trafficked in the United States and that New York City is one of the largest destinations for trafficked women in the country. Restore helps by working to end sex trafficking in New York and by assisting survivors with establishing healthy and sustainable lives. Click here to donate. Resolve works to assist with and address issues related to infertility, including insurance coverage, adoption, laws surrounding IVF treatments, and helping the LGBTQ+ community with family building options. Click here to donate.  The Jewish National Fund offers several ways to help, from financial donations to planting trees to creating memorial pages for loved ones to volunteering. Click here to donate and learn more.  Room to Grow is a NYC- based charity that supports families by providing parents with education, community, and material goods for the first three years of their child's life to help give them a successful start. Click here to donate.
Project Sweet Peas provides support to families of premature or sick infants and to those who have been affected by pregnancy and infant loss. Click here to donate. 
Dysautonomia International aims to improve the lives of individuals living with autonomic nervous system disorders through research, physician education, public awareness, and patient empowerment programs. Click here to donate.