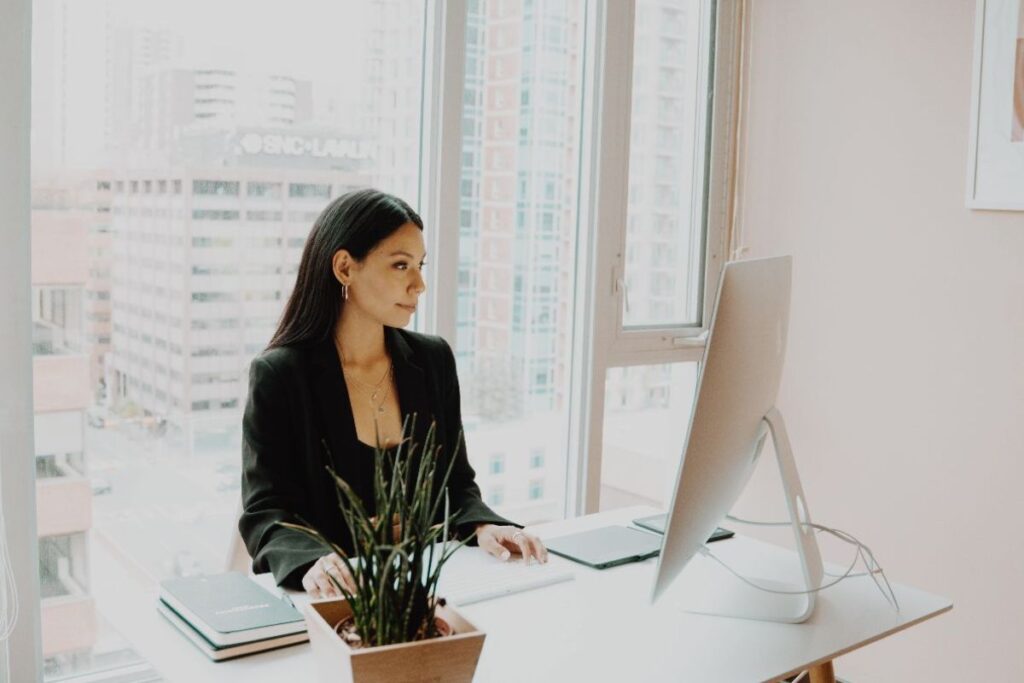 Tips for Success: Working with an Agency
Working with a top domestic staffing agency is a great way to find long-term positions, as well as connect with families for temporary work. Agencies often have access to the best jobs, can help negotiate salaries and benefits on your behalf, and offer resources to help guide you through the interview process. However, to get the most out of what an agency has to offer, you have to be an active participant in your job search. The team here at British American Household Staffing has put together a list of tips to make your time working with an agency as successful as possible.
Take the process seriously from beginning to end. 
From your first interview with the agency to all subsequent interactions, it's important to act professionally at all times. Recruiters will assume that you will behave the same with a client as you do in an agency interview so be sure to present yourself accordingly. Prepare for the virtual interview by being dressed appropriately and having a quiet, private space to talk. If you missed our newsletter on preparing for an interview, read all our tips here. During the interview, ask any questions you might have about the agency process or next steps. Once you're working with an agency, take an active role in the search – make sure you understand the agency's process and follow their procedures. For example, at British American Household Staffing we ask candidates to apply to jobs they're interested in through our online portal instead of via email – following these instructions shows recruiters you are serious and thoughtful about your search.
Be Communicative. 
Take the time to make sure you have a clear idea of what you're looking for and communicate that to the agency. What are your priorities in looking for a job? What aspects can you be flexible about? If your availability changes, be sure to reach out to the agency as soon as possible to let them know.
If you're job seeking, it's critical to be responsive to agency and client communication. Recruiters might contact you via phone, email, or text regarding open positions; it's in your favor to answer as soon as possible. If you have limited availability to respond, we recommend communicating this to the agency to help manage expectations, e.g., "I'm still working regularly so don't have access to my phone during the day but will get back to you as soon as possible."
When in doubt, communicate with the agency. If a client contacts you about a trial or an interview, let the recruiter know, even if you think they may already have this information from the client. And feel free to ask questions! If you have questions about a scheduled interview or trial coming up, reach out to the recruiter. Your contacts at the agency are here to help guide you through the interview and trial process.
Be Honest.
When working with an agency, it's best to be honest and open about opportunities you're pursuing through other avenues. It's much better for the recruiters to have all the information rather than to be caught off-guard later if you suddenly accept another role.
If there's something relevant in your past that a potential employer should know about, it's best to let the agency know upfront. Whether it's a flag on your background check, a bad reference, or a position that ended quickly, talk to someone at the agency and explain the situation and what, if anything, you're able to do to remedy it. Often these issues do not immediately disqualify candidates but covering them up or lying about them can lead to a much bigger problem and can jeopardize your relationship with the agency. We perform thorough searches on all candidates and it's best if we are already aware of any potential problems.
Apply only to jobs you're interested in and qualified for. 
Read through the job descriptions carefully and apply only to those positions you're truly interested in and feel you qualify for. Double check that the schedule and responsibilities match what you're looking for. If you simply apply to every position without considering them, recruiters might end up overlooking your application for roles you really are interested in.
Be prepared with professional references. 
Professional references are vital to a strong application. In most cases, you will not be able to work with a high-end agency without them. You should ideally have references for every job or family listed on your resume and contact information for each one. Remember, providing fake references is a crime and if you provide any false reference information to an agency, they won't be able to work with you in the future.
Review Your Resume and Online Presence. Ask for Help if You Need It. 
Review your resume and make sure it is professional and representing you in the best light possible. A resume is the first impression a potential employer will have of you so you want to make sure it's the best it can be. We've included a few sample resumes below. Be sure to include dates and locations for each employer, as well as relevant details -ages of the children in the home, types of cuisine you were preparing, etc. Double check it for spelling and grammatical errors. Be sure that the dates are correct and align with those listed on any online profiles and in your reference letters. Find our tips on optimizing your online presence for future employers here.
For those interested in applying, you can sort through our job board by keyword, category, position type and/or location. Select the job you're interested in and apply through that page. Note: Your resume will still be considered for other positions that we have. Contact us if you have any questions.