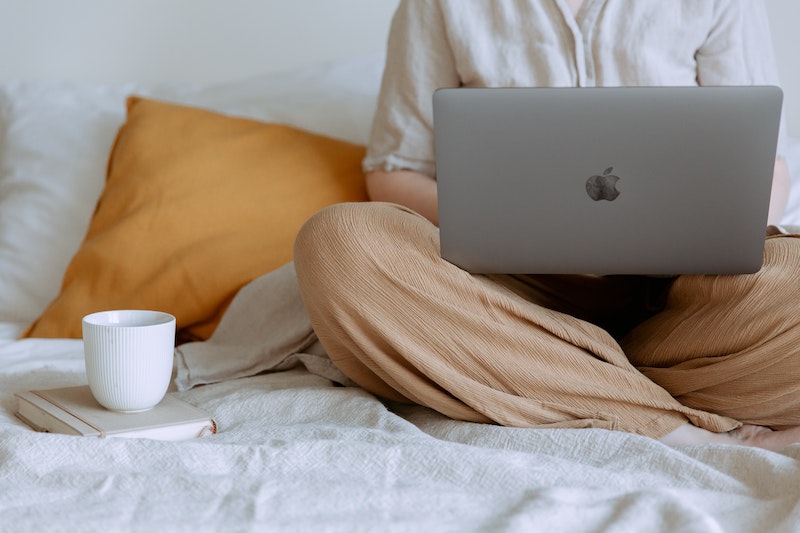 Do you ever feel like you keep applying to jobs and getting nowhere? Have you ever wondered why you are not selected for jobs you interview for? This week, the entire BAHS team worked together to share a list of common mistakes candidates make when job-seeking. We also offer resources and tips that might help you improve your chances in the future.
We have a large and very competitive database of highly qualified candidates.  In turn, we unfortunately cannot guarantee placement for everyone. The level of seriousness with which you approach your career is reflected in everything you provide to us and in every interaction you have with our team. We receive dozens of applications for every role we post – when applying, ask yourself how your resume, profile, online presence and communication may compare with others. If you aren't seeing the results you wish to, it may be time to reevaluate and make some changes to your approach.
Common Reasons Candidates Are Not Selected 
Your resume is out of date.
If your resume hasn't been updated within the past year, you're likely missing out on opportunities. Recruiters and clients are looking for an up-to-date snapshot of your career. Luckily, this problem has an easy fix: update your resume (find instructions here) so it is current and then re-upload it to the BAHS site. Feel free to send a team member a message letting them know you've done so! Your profile is incomplete or has old information. 
Make sure you've provided BAHS with references and identification documents, as well as your current email and phone number. It's important to note that we only have jobs that are legal and pay on the books. Documentation proving that you are legal to work and a list of references we may contact are required at the beginning of your application process. We cannot send your resume to clients until you've provided this information; this is non-negotiable and if you fail to provide the requested information, you will be withdrawn from consideration.You don't have enough experience. 
Most of our clients are looking for candidates with at least 5 years of professional experience in their chosen field. If you have less than that, you may just not be the right fit for the bulk of our roles; in that case, just keep working and updating your resume accordingly.
You are unresponsive or slow to respond. 
Our jobs often move quickly; if a recruiter reaches out with a question about availability, experience, or anything else, please respond quickly. Clients expect a quick turnaround and if you don't provide the necessary information in time, you are likely missing out on opportunities. Make sure BAHS has the best contact info for you and check your email/phone daily while actively job seeking.
You've been unprofessional with any member of the BAHS team.
Remember, we are a small and dedicated team, including our talent acquisition (TA), recruiters, management and all other members; we work closely with one another and communicate daily. If you treat one of us unprofessionally, it will be noted and the whole company has access to that information now and in the future. Your behavior with BAHS is an indicator to us of how you will behave in a professional setting so please treat us with respect and we will do the same in return.
You've been unprofessional with a BAHS client in the past. 
Test As mentioned, our team works closely with one another and shares information on candidates. We do this to save candidates time but also we have a full picture of a candidate's professional behavior in various settings. If you've treated a BAHS client poorly in the past, this will be included in your profile and all BAHS team members can see this information. We understand that not every family you interview or trial with will be the right fit, but we count on you to communicate that politely and professionally. If you have a situation with a BAHS job or family that you aren't sure how to handle, reach out to the BAHS team and we can provide guidance. You've missed multiple interviews and trials in the past. 
Clients are looking for reliable and punctual candidates. At BAHS, we understand life happens but if you have a history of frequently missing interviews (with clients or BAHS) or trials, this information is on file and suggests to us that we can't count on you to respect a client's time and show up.You violated an employer's privacy.
NDAs are common in the domestic staffing world; if you violate a client's privacy, this is a huge red flag that you lack discretion, a value that is absolutely critical to our clients. Do note that if you signed an NDA with a current and/or former employer, you can list "Confidential Family/Employer" on your resume and detail job duties and responsibilities below as normal.
You have false or negative references. 
If you provide false references to the agency, not only will you be permanently disqualified from the agency but you may be subject to legal action. However, for negative references, we will take note in our system and use that information when judging each particular situation. Negative references indicating problems with safety, judgement, honesty, or professionalism will likely disqualify you from all jobs. However, others may be more nuanced – for example, a reference stating you're amazing with children and reliable but not the best cook will likely not hinder you from applying for future jobs where cooking isn't required. Your resume has typos or is poorly formatted.
While true for all positions, this is especially true for PA, EA, corporate positions, and any role that requires computer use. Read over your resume carefully several times; if this isn't your strong suit, ask a trusted friend to help out! Your social media is public and unprofessional. 
We scrutinize every candidate and we KNOW our clients do too! This is a very common reason that experienced candidates are passed over. The image you project on the internet should be as professional as the one you present in an interview; this means bad language, alcohol, drugs, and abusive or discriminatory behavior will all automatically disqualify you. Clean up your social media presence with these helpful tips.You have unexplained gaps on your resume. 
Career breaks aren't a problem – just make a note on your resume about how you spent that time. Provide a simple, honest explanation – this is better than leaving the reader guessing!Your resume doesn't match the job description. 
Make sure you're applying for jobs that you are qualified for and that match the experience shown on your resume; for example, if a job description lists mandatory fluent French and your resume lists beginner French, you're not going to be considered. This also indicates to us that you aren't reading the job descriptions thoroughly; review each job you apply for carefully and apply only if you are truly interested and think you're a good match. If something in the description is unclear to you, feel free to reach out to us.
About Our Process 
Our whole team works collaboratively! Instead of being represented by one individual recruiter, BAHS candidates are considered for all roles being worked by our team. Candidates' profiles can be viewed by our whole team – if you provide an update, a reference, or a question, we all see it and can take it into consideration for your candidacy. There's no worry of repeating yourself or having references called redundantly. Many agencies have candidates work exclusively with one recruiter, which narrows job opportunities. Being considered for all our job openings increases the chances of finding the perfect fit. Here are some tips for working with an agency.
Resources 
Resume Guidelines
Sample Resumes 

Sample Nanny Resume

Sample Housekeeper Resume

Sample Newborn Care Specialist Resume

Sample Estate Manager Resume
Blog Posts
Top Tips for Preparing for a Successful Interview
If you have any questions about our hiring process, please contact us here. You can also find our job board here.