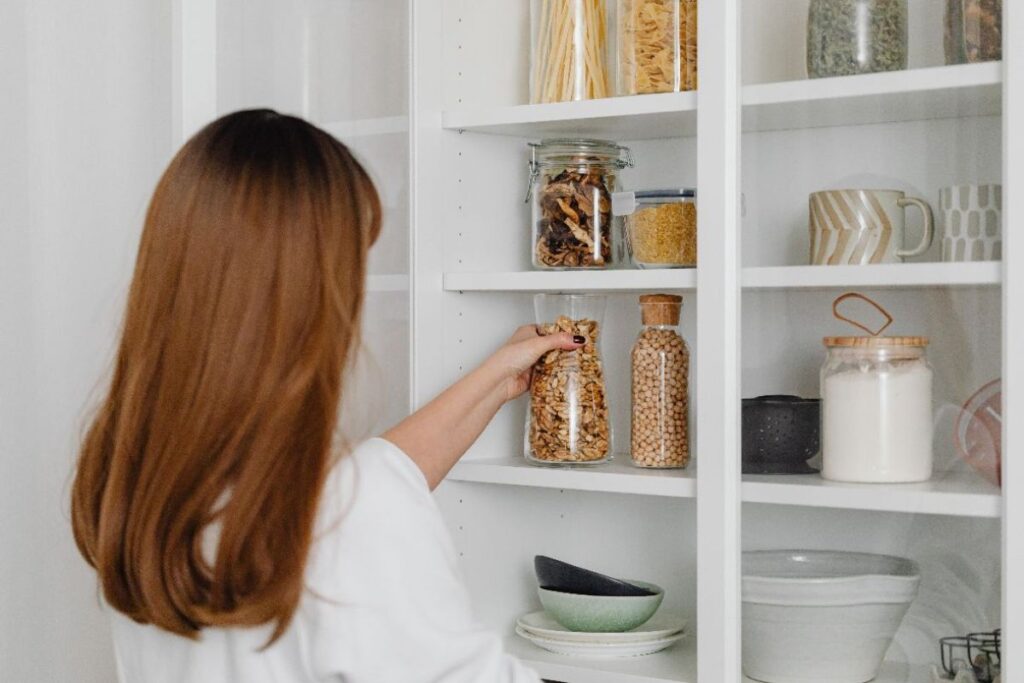 We love setting ourselves up for success at the beginning of the summer by organizing our homes from top to bottom. Summer is typically the season where families are in and out of the house more than ever – between camps, vacations, family visits, and more, we need our limited time at home to be as efficient as possible. If you take the time now to make sure everything has a place, you'll save yourself some time and energy all summer and when the fall rolls around. This week, we've gathered our top organizational tips to make summer smooth.
Summer Preparations 
Store Summer Items Together
Take the time to clean and organize pool toys, beach towels, and safety necessities. Refresh wine and beverage refrigerators/coolers and stock up on plenty of bottled water. Store sunscreen, bug spray, and favorite summer toys together so you can ready quickly when last-minute outings pop up.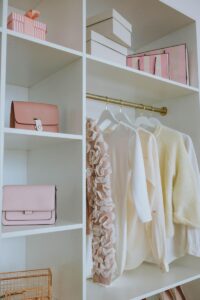 Prep Your Car
Add a few essentials to your car to make long trips a breeze. Store coloring books, non-perishable snacks, extra bathing suits, sunblock, and other essentials to make sure you're ready for whatever the summer brings. We also suggest keeping a case of bottled water in the trunk for emergencies.
Stick to a Summer Routine
Even though your summer might look different each week, try to keep children on a basic routine. Helping children to wake up at the same time, eat a good breakfast, be active during the day, and get in bed at their regular time will help avoid breakdowns from exhaustion or overstimulation.
Top Organizing Tips
Work Through One Space at a Time 
Don't overwhelm yourself by trying to do everything at once. Instead, choose one space that really needs attention, empty it completely, do a deep clean, throw out or donate what you can, and reorganize. This might mean that the pantry takes a day, or even a whole weekend, but it's better to do it thoroughly and get it right than rush through several projects at once.
Allow for Open and Hidden Storage
We all love the beautiful and minimal bins and baskets we see in magazines and every home can incorporate these but for a truly functional home (especially one with children!), we suggest building in some beautiful cabinets that can hide less-beautiful (but necessary!) objects.
Organize for How You Live 
Not every home will run the same. Only you and your family understand where you spend the most time, what objects you use the most, and how you weigh aesthetics vs function. Add in organizational details that will make your life less stressful. If you know your children constantly come in with muddy feet, building in a mud room, a fun floor mat, or an easy-to-clean shoe rack by the entry may save you plenty of time and headaches. If you know you misplace your keys, add an elegant hook by the door. These simple additions can easily remove small stressors from everyday life.
Lean on Experts and Staff
If you don't have time to focus on these home projects, ask a housekeeper or personal assistant to take over. Delegating these tasks to someone who knows you and your home well can save you plenty of time and keep you on track. Ask them to do frequent check-ins to make sure the space stays organized.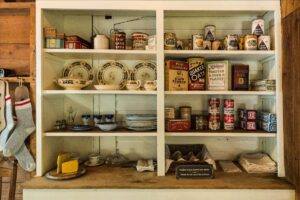 Organizational Go-Tos
Renu Space 
For projects of all sizes, we recommend Renu Space, a Latinx and female-owned and operated business in NYC that offers in-home organizational services. The Renu Space team excels at helping clients with all types of organizational tasks, from decluttering and reorganizing the family pantry to helping with the before and after logistics of an entire home relocation.  Click here to learn more and book a consultation.
Neat Method
We love their selection of high quality baskets, bins, and labels to match any home aesthetic. The Oxford Bins are great for children's toys and baby clothes while the Acacia Bins elevate and organize the master closet.
Container Store
No organizational list would be complete without mentioning the Container Store. A long-time favorite for basic items, we choose the Container Store when we need to update our basement, garage, closet, and under-cabinet storage. The Metro Shelving units are our go-to for any space that needs structure or organizing, especially areas like the garage or large pantries. Infinitely customizable, they offer wheels, carts, hooks, extra shelves, dividers, and more.
Food52 Shop
For elegant additions to the kitchen and beyond, we love the Food52 shop. The Fit Anywhere Storage Cart is great for building in extra storage into narrow spaces (think between the oven and counter or in the bathroom). We love the Woven Rattan Hanging Shelf for extra storage in summer homes.
Summer Cooking Projects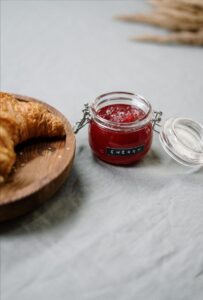 These recipes require time now but will pay off by providing for you all summer long.
Make and Freeze Homemade Tomato Sauce
Homemade Flour Tortillas (these freeze well!)