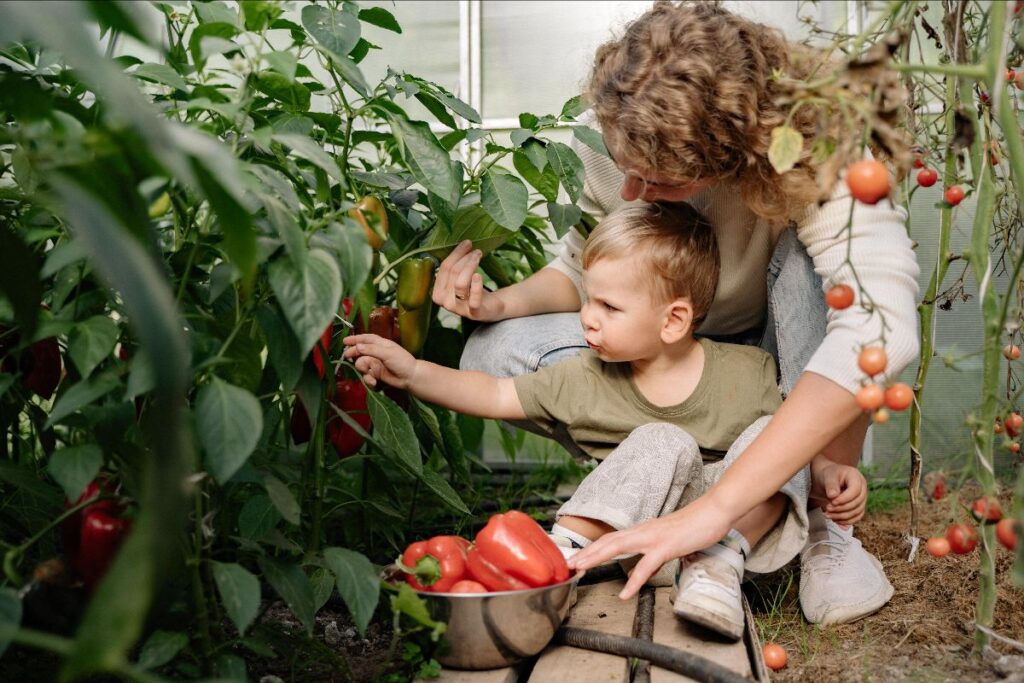 End of Summer Essentials
As we approach mid-August, many of us are clinging to the last weeks of summer while others are busy looking forward to sweaters and the crisp autumn air. Whichever side you fall on, there are a few weeks left to enjoy summer and we suggest making the most of them before the weather changes. This week, we've gathered our favorite ways to spend a leisurely summer afternoon, with plenty of tips and ideas to enjoy simple summer activities with your loved ones.
It's Not Summer Until…
You've enjoyed an ice cream cone. 
A cold ice cream cone dripping down your hand on a warm day is a quintessential summer moment. If you're looking for something new to try, it's not too late or order Salt & Straw's homemade ice cream by the pint. We love the summer flavor Sour Cherry Pie, as well as classics Salted, Malted, Chocolate Chip Cookie Dough and Arbequina Olive Oil. And of course, the shop offers dairy-free and vegan flavors too- try the Freckled Mint Chocolate Chip flavor or Roasted Pineapple Coconut Sherbet.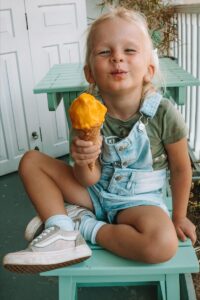 You've bitten into freshly picked tomatoes and other summer produce. 
Tomatoes, watermelon, strawberries, corn on the cob – summer is our favorite season for fresh fruits and vegetables. Many farms are still offering pick-your-own-berries, snap peas, and other summer produce. Those in NYC might consider a drive out to Kelder's Farm in upstate NY to enjoy pick-your-own raspberries, blackberries, flowers and vegetables – as well as family friendly activities, including a farmer's market, kid's jump pad, fishing pond, playground, corn hole, mini golf, and more. And don't miss the opportunity to take a photo with the wold's largest garden gnome on your way out! West Coast families might consider a ride to Underwood Family Farms to pick strawberries, blackberries, blueberries, and summer squash. They also have a petting zoom and farmer's market on site. Once stocked up on fresh produce, we love making a good quality BLT, a simple heirloom Caprese salad (or try swapping tomatoes for strawberries), or a summer berry galette.
You've attended a picnic. For us, summer isn't summer without a traditional picnic. Whether you head to a local park or enjoy one in your own backyard, pick a sunny afternoon, grab a blanket (find our current favorite here – but a couple large beach towels work just as well!) and enjoy the day with family and friends. At this point in the summer, we look for delicious fresh food that doesn't require too much time in the kitchen or at the oven. We love packing up a few simple snacks that can all work together to form a meal: a container of fresh fruit and herbs (try strawberries and mint or watermelon and basil), a couple crusty baguettes or pita bread, hummus (store-bought or this easy homemade version), chopped carrots and other crudités, a small selection of cheese and charcuterie, and perhaps something sweet like a fudge brownie. If you're feeling a little more ambitious, we might add on lemon and basil roasted drumsticks and this fresh snap pea walnut salad.
You've spent a few hours reading outdoors. One of our favorite simple pleasures of summer is taking an afternoon to ourselves to linger over a good book in the outdoors. Pack your favorite ice-cold beverage (try this [http://]fresh strawberry lemonade) and head out to find a shady spot. This summer, we are enjoying a mix of old favorites, such as J.M. Barrie's Peter Pan and Wendy and the late Cormac McCarthy's The Road , and new classics, including Mary Beth Keane's The Half Moon and Abraham Verghese's The Covenant of Water.
You've hosted a summer movie night. Some summer nights are just perfect for cold drinks, popcorn, and post-film s'mores. Whether you decide to DIY your own outdoor movie theatre or enjoy the air conditioner inside, we suggest you plan ahead to turn a regular Friday night into one your whole family will remember for years. We love starting with a fun summer dinner, like a big garden salad and grilled pizza – if you're short on time, purchase a high quality thin-crust frozen pizza (we love Roberta's and Screamin' Sicilian), and top with a couple fresh vegetables. Now that we've had a serving of vegetables, make sure to prepare some buttered popcorn and pick up your family's favorite candies. To cut down on some of the processed sugar, we opt for batching up a light refreshing drink, like this strawberry mocktail instead of traditional movie sodas; serve in a big cup with lots of ice and colorful straw to make it fun for children – and adults can always spike with a little vodka or gin. Some of our favorite summer films for the family include The Parent Trap, Hook, and the new Little Mermaid (or host a double feature with the animated version followed by the 2023 film).