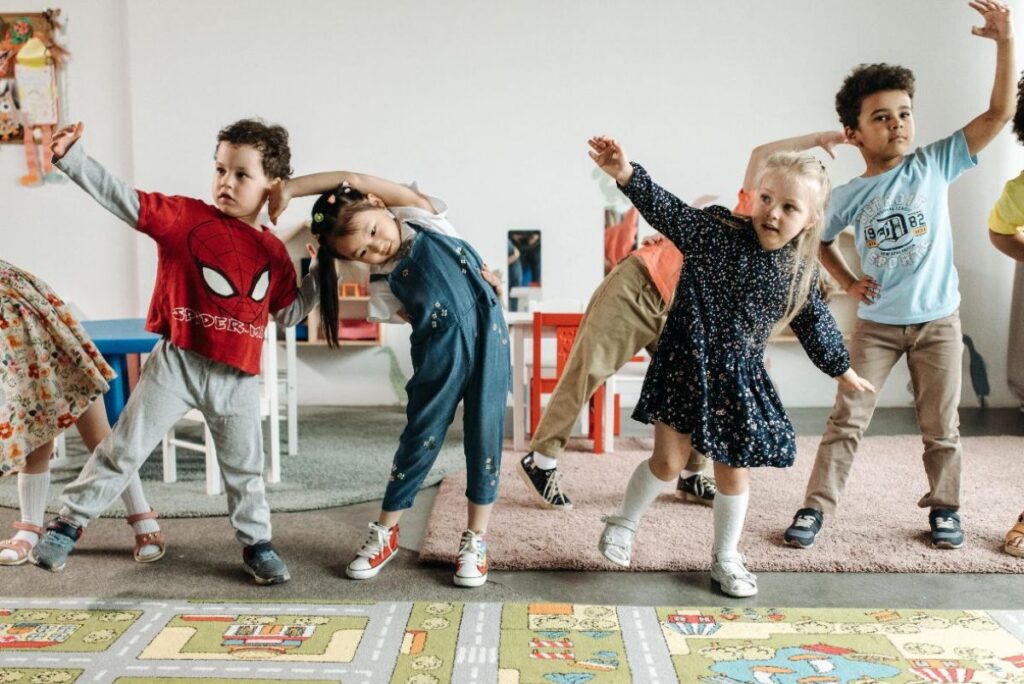 Back-to-School Tips
Many children are already back to school while others will return (or start for the first time!) in the coming weeks. For some, the back-to-school season conjures memories of new backpacks, shiny loafers, and fall leaves but for many others, the back-to-school period is one of stress and chaos as families attempt to rebuild their daily routines after summer. This week, we've gathered our top tips for making the back-to-school time more organized and peaceful for the whole family.
Be consistent and communicative with routines. Frank C. Worrell, PhD, professor of education at the Berkeley School of Education, states that "research studies have shown that routines help with the development of self-regulation, healthy sleeping patterns, academic achievement, and general psychosocial adjustment," he says. "Routines are also associated with fewer behavioral and social-emotional concerns." Furthermore, routines help children feel comfortable, master skills, and build independence. Find morning and evening routines that works for your whole family and then stick with them as much as possible, even on weekends. If the routine needs to change – whether temporarily or permanently – have a family conversation about what is changing and why. Children often adapt better when they understand exactly what is expected of them and why. Make sure to keep nannies, housekeepers, chefs, and anyone else in your child's day-to-day life in the loop about all routine changes that might affect them.
Assess your routine as needed. Learn to adapt. What worked last year might not work this year. As children grow and change, their routines need to be flexible to meet their growing needs. Assess what isn't working well in your routine and tweak it until you get it right. For example, a child who wakes up, makes their bed, showers, and gets dressed but is in a terrible mood by the time they get to the breakfast table might simply be waking up hungry and require a shift in routine to eat breakfast closer to waking. Small shifts can set the tone for the whole day.
Organize your home to support the routine. Choose a set place for your child's backpack, lunchbox, school shoes etc. Put as many things in their place as possible the night before to make the morning smoother. Double check that homework, any necessary books, and extra-curricular supplies are all prepared. If you can save time by not having to search for lost items in the morning rush, you'll set yourself up for a less stressful day. Playful hooks, colorful storage bins, and whimsical shelves can all help encourage a child to stay organized.
Be involved with academics – the good and the bad. While many parents step in when a child is struggling with a subject – and that support is crucial – it's equally as important to be involved when a child shows a passion, talent or curiosity in a particular area. If your child loves their French class, you might label objects in the house or have them teach you a new word or two each night during dinner. Children are more likely to share their struggles with you if you celebrate their successes alongside them too. In terms of areas of difficulty, remember to praise children for their efforts not just their wins. Don't be afraid to share things that you've found challenging in the past and times when perseverance helped you.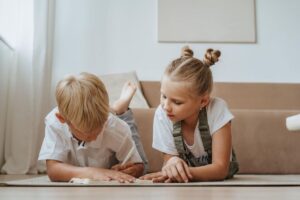 Build in family rituals you can all look forward to. Some families might be able to sit down to a family dinner every evening while others might only be able to have a meal together on Sunday night. However you handle family time, make sure you are consistent and involve children as much as possible. You might ask your little one to pick one recipe per week for dinner or to select an after-dinner game or movie every Friday. Show enthusiasm and interest in their choices; in doing so, they might be more accepting and excited about the dinners and activities you suggest.
Take care of yourself too. A well-rested, well-fed caregiver is a more patient and flexible caregiver. While it's not always realistic for us to have 8 hours of rest and 3 nutritious meals every day, we can set ourselves up for success by looking for stress points in the routine and asking how we as the adults might be contributing. If you find yourself stressed and snapping every morning, you might wake up half an hour earlier to take a shower alone and eat breakfast – or you might ask your partner to start the morning routine some days so you can sneak in an extra half hour of rest. Whatever it is you need, make sure the routine supports your well-being too. Finally, prepare for setbacks and aim to bounce back quickly. If the morning starts off with a tantrum or stress at home, try to help everyone get back on track by doing a guided meditation or fun game in the car on the way to school. It's impossible to avoid every setback but it is possible to manage how you handle those setbacks.
The same goes for other caregivers in children's lives too – make sure nannies have adequate breaks and time off to allow them to recharge and be their best selves for your children.
Simple Nourishing Breakfast Recipes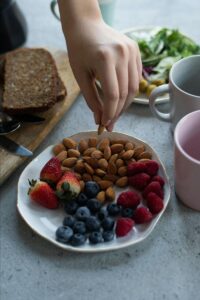 Banana Spinach MuffinsCarla Lalli Music's Power Pancakes Baby Spinach Omelette Easy Overnight OatsMake Ahead Egg MuffinsHealthy Breakfast PizzaYogurt with Berries and Nuts
You can find out favorite ways to spend a leisurely summer afternoon, with plenty of tips and ideas to enjoy simple summer activities with your loved ones in this blog post.