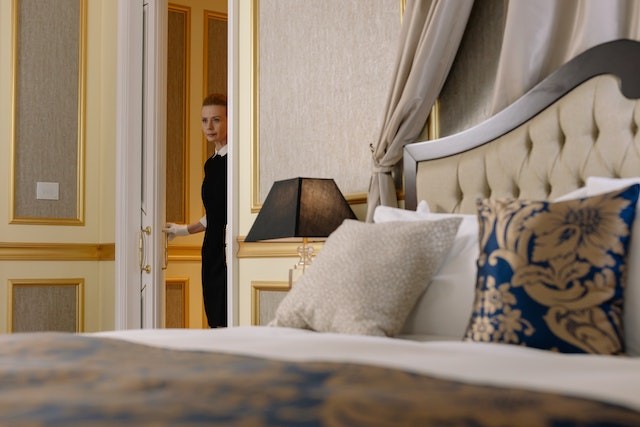 You've found someone who is perfect for the role, experienced, and seems like a great fit for your family – next, you need to set them up for success by introducing them to the household and making them feel welcome. Even the most seasoned employees will need some form of guidance and support at the beginning of a new role; this week, we've put together our top tips for welcoming a new member of staff to your home. Putting a little extra effort in during an employee's first few weeks can save you a lot of time and energy down the road – and encourage longevity by creating a happier, more well-equipped employee.
Prep Family & Team Ahead of Time.
Talk to your family and other staff members ahead of time to let them know about the new hire. Especially for new hires in childcare, talk to your child and, ideally, have your child spend some time with them before the official start date. Prepare your child by giving them a clear overview of how the new schedule will work – for example, who will be picking them up from school and who will be making breakfast etc. Talk to other adult family members about what is to be expected from the employee to be sure you're on the same page and not sending mixed messages about expectations. For the staff that's not working closely with the new team member, a simple heads up that a new staff member is joining the team and an idea of their schedule and responsibilities (as needed) should be sufficient. For supervisors and staff who will work closely with the new staffer, it's important that the team understand what responsibilities are to be shared and what the expectations are. If the supporting staff has a good sense of what the new employee's role encompasses, they can likely answer a lot of the small questions and take some of the onboarding off of your plate.
Give New Staff Members a House Tour.
Give (or ask a trust staff member to give) the new staff member a thorough tour of the home. Be sure to include not only the general layout but a clear idea of what areas they can access and how. For example, a housekeeper should know where she can take her break, which restroom to use, where she can store her lunch and/or what food/beverages she can help herself too. Let them know of any areas that are off limits. Don't forget to show staff the safety features too (as applicable) – the location of flashlights in the event of a power outage, how the alarm system works, location of fire extinguishers and first-aid kit, and where the circuit breakers are.
Provide a Handbook or Training Manual.
For homes with a large number of staff, the estate or house manager will likely have created a handbook for the home. This is a great tool to help a new employee get to know the household. In a smaller team, the principal might put together a basic training manual and/or list of expected responsibilities for each role – for example, for nannies, it might include bedtime routine, meal plans, what to do in the event of emergency, and approved screen time. It's important to clarify with a new team member exactly what their role and responsibilities are in the home.
Be Available.
While you don't want to micromanage the employee, a new employee will likely have questions and it'll help the transition if you are easily available to answer them. If possible, make yourself more available than usual (in person or via phone) during the first few weeks of an employee's tenure. Let the employee know how you prefer to be contacted – text, phone etc. Make sure they have a secondary contact to reach out to in the event of an urgent situation, in the event they can't reach you. Getting an employee started on the right foot will save you headaches down the road; it's much easier to train an employee to do something in the home correctly once in the beginning than to have to change course down the line.
Plan Check-Ins and Communicate Early and Often. 
Communication is at the heart of all good working relationships. Create a culture of communication from the beginning – be clear with your new employee about expectations and performance so you can both be on the same page. You might share with your new employee problems you've experienced with the role in the past to help them avoid making the same mistakes. During these conversations, be sure to welcome their feedback to – there may be gaps in the training or other problems you aren't aware of that someone new to the situation can see more clearly. During the first few months of a position, we recommend having more frequent check-ins than you do with your longstanding staff.
Be Ready for Bumps in the Road. 
Even the most qualified employee will have some questions when adjusting to a new role. Assuming there are no health or safety related issues, we recommend giving the employee a little leeway to adjust and find their footing. They may need time to adapt to your style of communication and how things are done in this household vs in previous roles. If something is not done to your specifications, give calm and clear feedback as soon as possible so the employee can modify their work sooner rather than later.
Don't Force It. 
While we always recommend allowing time for an employee to settle in and find their place in the home, there are some situations where it's just not a fit. If something feels off, first try speaking to the employee to see if the problem is fixable or perhaps there's been a misunderstanding. In many instances, a conversation is all it takes to get things back on track. However, a negative attitude, dishonesty, and, of course, health or safety issues, are all problems that most likely will not go away with time or training. If you find yourself facing a situation like this, it might be best to cut ties quickly and move on.
If you have additional questions about introducing a new staff member to your home, don't hesitate to contact us.