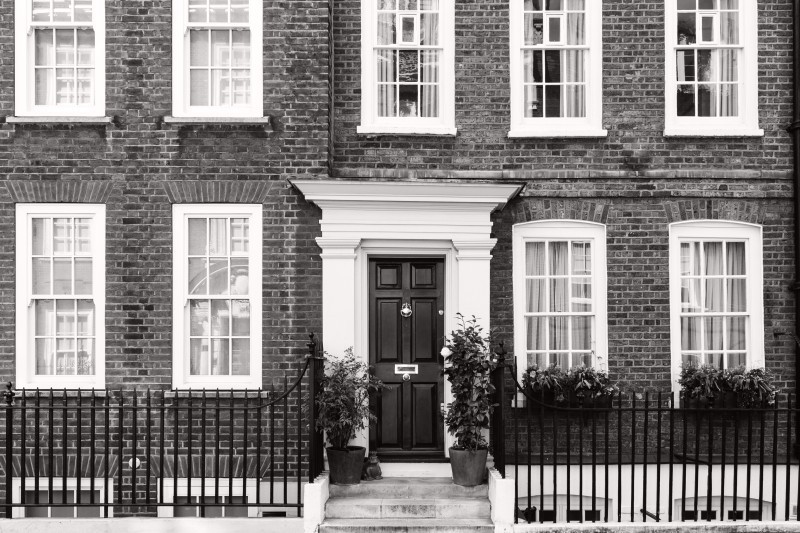 Running a home is like setting up a small business. The same structure, hiring processes, and operational complexities are involved when it comes to employing domestic staffing.
Just like a business, legal issues and logistical details are important when bringing on new employees. In the United States, domestic staff are required to pay taxes and report their income. This means complying with federal and state labor laws. These laws can be complex and are often overlooked. Hiring undocumented workers or not paying household staff in a legal and fair way may lower the immediate bottom line but have serious legal and financial consequences.
What Constitutes Household Staff?
Household staff are hired to work in a private home. What differentiates domestic employees from contract workers is how autonomously they work. An independent contractor will work within their own schedule, use their own tools and operate within their own guidelines. For example, a plumber would be an independent contractor.
Domestic employees work on a set schedule and process determined by the employer or homeowner. For example, your housekeeper working to your schedule and using the tools provided would be a domestic employee. This distinction applies whether an employee is live-in or live-out, part-time or full-time, hourly or salary.
Common staff positions in large and small homes are:
Estate Manager – individual managing multiple large properties and all land, vineyards, private jets and yachts.
House Manager – individual managing a single property and all staff employed there.
Chauffeur – individual hired to drive a principal and family. A chauffeur may also have a background in security.
Lady's Maid – individual that attends to the lady of the house.
Private Chef – individual that prepares meals on a long-term basis for a household. A private chef may also manage other kitchen staff and plan events.
Butler – individual in the home dedicated to service. Duties of a butler may range from household management to wardrobe care.
Houseman – individual provides deep cleaning for the home and serves a single, usually male, principal.
Personal Assistant – individual working to support a single principal or family. A personal assistant will be able to run errands, book appointments and travel, and manage accounts.
Executive Housekeeper – individual who manages other house cleaning staff. An executive housekeeper may also coordinate vendors and repairs for the property.
Housekeeper – individual responsible for cleaning the home. A housekeeper will be well-versed in maintaining fine furniture, caring for artwork and antiques and cleaning and ironing fine clothing.
Nanny – individual dedicated to caring for the children of the home.
Governess – individual dedicated to caring and educating the children of the home. A governess will have a background in education and focus on teaching and instruction as a primary responsibility.
Private Jet Staff
Private Yacht Staff
See more information on duties and responsibilities for these and other domestic staffing positions.
What Are the Benefits of Having Household Staff?
The organisation and make-up of your home staff is unique to your individual needs and lifestyle. Having the right support in place saves you time and worry and ensures the smooth running of your homes.
For many of today's families, having household staff is essential to their lives, whether its childcare, home management or the supervision of multiple properties.
Working with a domestic staffing agency can ensure expert attention is given to the details of hiring. British American Household Staffing is able to provide advisement on salaries, benefits, schedule and any relevant tax information in your state.
What Are Tax and Labor Laws for Household Staff?
Your household staff is employed by you. Many families organise payroll and taxes through their business office or a third party service. Whether you operate with a home office, business office or third party, you must have an employer identification number, confirmation that the employee is allowed to work, and all relevant tax forms completed for each member of your staff. This includes W4 and I-9 forms.
For tax or legal guidance specific to your estate and state's laws, please consult your financial team. For example, some states require worker's comp to be provided for all domestic staff. Most states require detailed records of payroll and income to be kept. Setting up your hiring process the correct way will save time and money for all future hires and ensure that you avoid any legal issues in the future.
New York labor laws for domestic staff
California labor laws for domestic staff
How to Set Up Your Household Staff?
Once your household staff is hired, it is important to begin the relationship in the best way. Using an employee contract that is signed by all parties can eliminate miscommunication and establish clear expectations.
The nature and atmosphere of your home or estate is unique to your family and lifestyle. Some homes require formal staff with white glove service, while others operate best with a relaxed and easy-going setting. No matter the level of formality, it's important for both you and your staff that clear boundaries are in place. Smooth running residences operate with clear and specific expectations for all staff.
Delegating staff management to an estate manager or house manager can eliminate difficult situations between employer and employee. A qualified manager will be able to assess your staffing needs and desires, outlining the positions you need filled, and screen and hire the ideal staff for the size of the home. They will be able to address problems as they arise and lead by example. For other staff, a trustworthy manager is a great asset to communicate the wishes of the principal and set clear expectations.
*This introduction is presented as a resource for staffing your home. For tax or legal guidance specific to your estate and state's laws, please consult your financial team.