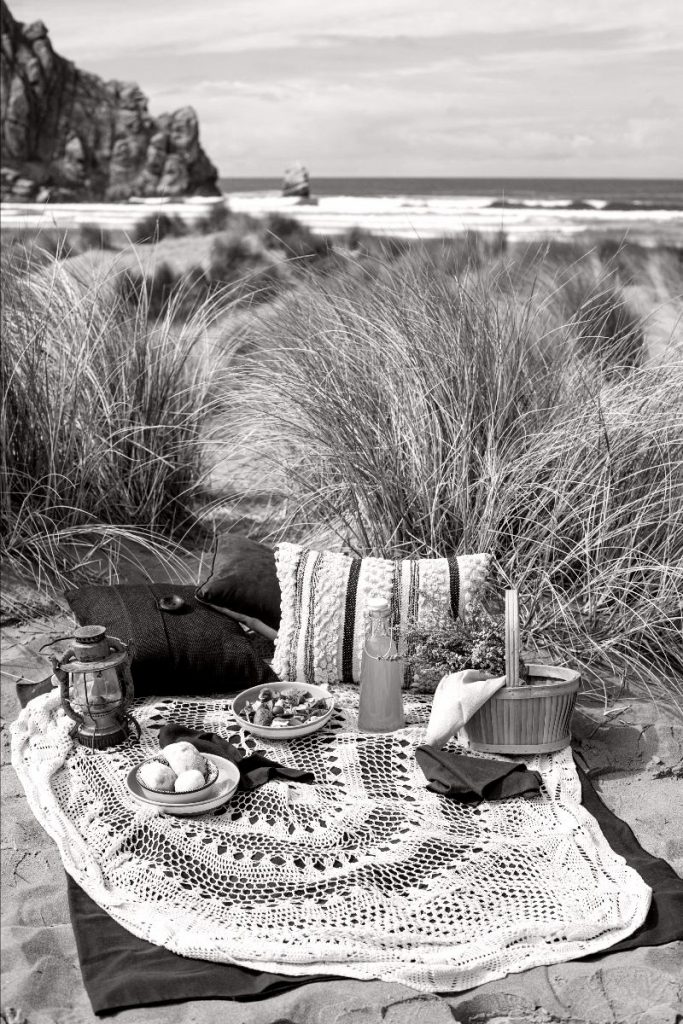 As the summer rapidly approaches and more of us are receiving Covid-19 vaccinations every day, many families are beginning to feel comfortable booking travel again. While many destinations are still closed or have tight restrictions on travel, the team here at British American Household Staffing has put together our list of safe travel destinations with minimal requirements for vaccinated travelers. Whether you're planning a family trip or a solo weekend getaway, be sure to plan ahead, look into local guidelines then relax and enjoy your trip once you arrive.
The Bahamas
After over a year inside, many are eager for a beach vacation with top quality food, drinks and views. For vaccinated travelers, no advance testing is required (although a rapid test is required on day 5) to enter the Bahamas; unvaccinated travelers are allowed with advance Covid-19 testing. Click here for a full breakdown of the travel requirements. Stay at the luxurious Ocean Club to enjoy 5 miles of private beach, 35 acres of Versailles-inspired lawns and gardens, three pools, a golf course and multiple bar and restaurant options, including a restaurant led by Michelin-starred chef Jean-Georges Vongerichten. If you'd prefer to cook or bring your own chef for a private getaway, book a waterfront home through Airbnb Luxe. Whether you're looking for an intimate oceanfront property or a sprawling estate, there are several options on the platform. We love the Villa Sul Mare, which can accommodate up to ten guests. Located inside the gated community of Ocean Club Estates on Paradise Island, the home includes a private pool with ocean views, a 3,000 square foot outdoor area, a beautifully designed kitchen and living area and daily housekeeping service.
Provence, France
France plans to reopen to American visitors next month – and cafés and museums reopened just this week. While Covid levels remain high in France, we suggest avoiding Paris and other big cities and embracing the French countryside instead. It's a lovely time of year to visit Provence and spend some time relaxing by the French Riviera or exploring the vineyards and lavender fields. Book a room at the Chateau de Berne en Provence to enjoy tastings and tours of the private vineyard, dinner at the Michelin starred Le Jardin de Berne, a massage or private yoga class at their luxury spa or an easy day relaxing by the pool. For more privacy, reserve a private chateau through Airbnb Luxe; for a larger group, we recommend Le Chateau d'Avignon, a spacious and historic home featuring a heated pool, vaulted ceilings, ten bedrooms, and multiple indoor and outdoor dining areas.
Portland, Maine
For those looking for a domestic waterfront escape, we love Portland, Maine. With over 50% of the population vaccinated, Maine is a leading state in terms of vaccination statistics. On May 24, the state will open in most regards but do be sure to pay attention to individual business's varying policies regarding masks and social distancing. Consider staying at the historic Black Point Inn, an oceanfront property built in 1878. The hotel offers a private beach, heated swimming pool, in-room massages, use of kayaks and bikes, hiking trails, bird and nature sanctuaries, and much more. Head into town to support local restaurants and enjoy local farm to table dishes. We love Central Provisions, which offers elegant seasonal small plates and cocktails. The restaurant, a James Beard finalist for best new restaurant in the nation in 2017, offers a mix of hearty specialties like suckling pig with brown butter apple purée alongside light and fresh favorites highlighting local produce. For oysters on the half shell and a glass of wine, head to Eventide, a small but excellent seafood bar offering indoor and outdoor seating and delicious bites.
Santa Fe, New Mexico
For those on the west coast of the United States, Santa Fe makes a wonderful quick trip. The city ranks as one of the top ten cities in terms of vaccination percentages and has plenty of safe, outdoor activities. Stay at the luxury boutique hotel Rosewood Inn of the Anasazi for true southwestern design and architecture. Enjoy multiple dining options (and a renowned tequila tasting), massage and aromatherapy treatments, cycling and more. Ask the concierge for advice on hiking trails in Santa Fe River Park, Hyde Memorial State Park, Santa Fe National Forest or one of the many other stunning parks in the area. They can also assist in booking equestrian lessons, hot air balloon rides and much more.
Travel Resources
Wherever your vacation takes you, we recommend booking through luxury travel website Mr. and Mrs. Smith. The site has a huge range of carefully vetted hotels and villas, as well as exclusive perks available only to those who book through the site (welcome drinks, massages and more).
Make sure to visit the CDC's site for travel resources, up to date Covid guidelines and more before you book your travel.
This app allows travelers to easily check live exchange rates for nearly 100 currencies and transfer money, as well. Set rate alerts, view currency history and more in this easy-to-use app.
Proof of Vaccination 
At this time, there is no one app or government issued "vaccine passport," although many companies are working towards becoming the leader in this field. Be sure to photocopy your original proof of vaccine (and we recommend keeping a digital copy as well) and keep it secure with other travel documents while on the move. IATA Travel Pass is currently being tested among 22 airlines; it allows travelers to easily manage and provide proof of COVID-19 tests or vaccines. New York City is one of the first locations to offer an easy-to-use online record of vaccination; once fully vaccinated, New Yorkers can download Excelsior Pass to provide digital proof of COVID-19 vaccination or negative test results; while this app cannot yet be used for travel, it can be used for entry to certain sporting arenas, businesses and events.