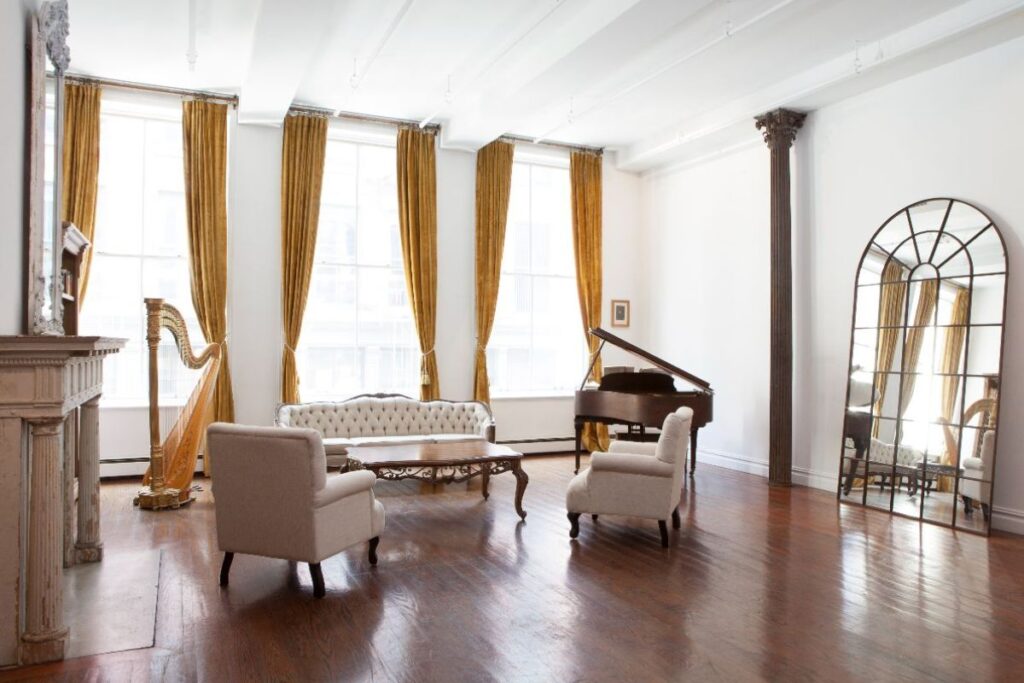 Why choose BAHS?
We are proud to be the world's leading domestic staffing and yachting agency, delivering a discreet and efficient service. This week, we are sharing some of the key attributes that distinguish BAHS from other agencies. 
We support women. 
BAHS is a female owned and run company led by Anita Rogers. The team is made up of over twenty women based all over the world with a diverse range of backgrounds and experience; many come from the hospitality industry or the household staffing world, including former nannies, governesses, and estate managers. BAHS prides itself on supporting women; the company offers several flexible working options to support women at every stage in life, especially during pregnancy and new parenthood. Get to know our team here.
We work collaboratively. 
Our recruiters all work together. Unlike most agencies, BAHS recruiters share candidate information – this means that every single candidate that is interviewed by the agency is available to all recruiters, as are all the notes on every interaction they've had with our team. This helps build a fuller picture of who each candidate is to help the recruiters better match clients with the right fit. Each week, the BAHS team get together to share information on the best and brightest new candidates, any red flags or causes for concern, as well as compare notes on trends and changes they are seeing within the industry. This constant collaboration ensures our clients are getting the best service.
We build relationships with our clients and candidates.  
Our clients work one-on-one with a single recruiter – and that recruiter is supported by our whole team. Our talent acquisition team, our recruiters and our management team communicate frequently, ensuring that clients benefit from our collective pool of knowledge and experience. Our recruiters understand that every family dynamic is different and that, at its core, recruiting is about matchmaking. We listen to our clients and do our best to match candidates that will best be able to support each unique home.
We know the industry. 
BAHS was founded in 2011 and since then, we have interviewed and successfully placed thousands of candidates. We have seen first-hand what works and what doesn't and can help clients better navigate the complex world of domestic staffing. Through a delicate balance of in-person interactions and sophisticated software, our recruiters can quickly and efficiently sort through hundreds of applicants to find clients the best matches. Our finely-tuned software allows us to filter candidates by types of skills, languages spoken, location, and more. This also allows us to see very clearly what barriers there might be to finding the right candidate pool for a specific job and to advise clients how to best prioritize the given requirements for a job to increase the likelihood of finding the right match. Our recruiters know this industry inside and out – this means we can help advise clients on the trends, norms, expectations, and particular challenges of their search.
We partner with the best.  
We are the best in our industry and we strive to partner with other companies that are at the top of theirs to better support our clients in all stages of life. We partner with GTM Payroll for domestic staffing payroll and HR services. For nannies and new parents, we partner with Common Sense CPR to offer infant CPR classes to those in the New York area. For those looking to conceive, we partner with Harley Street Fertility Clinic and Donor Concierge. For families with children thinking about the extremely competitive college admissions process, we partner with Hale Education Group. For fine art sourcing, we have a partnership with our sister company, Anita Rogers Gallery; the gallery is also happy to host special events for BAHS clients in their downtown NYC location. To view all our partnerships, click here.
We offer customized estate management consulting services. 
To help meet requests from our varied corporate and private clients, BAHS is able to provide a concierge service.  For an hourly fee, our consultant estate managers are equipped to handle all facets of estate management. This can include property visits, opening and closing of seasonal properties, assistance in all aspects of hiring, structuring a luxury home or estate, screening staff for the principals, creating household manuals, training housekeepers to work at an estate level and more.
We are worldwide. 
We are headquartered in downtown NYC, but we have team members working all over the world – from New York City and Los Angeles to London and Dubai. From these locations, we serve homes, estates, and corporations worldwide, including the United Kingdom, the entirety of the U.S., KSA, UAE, Qatar, as well as Europe, Canada, Asia, South Africa, the Caribbean, Central and South America, Australia and New Zealand. Whether you need temporary help for travel to a new destination or your family is relocating long-term, rest assured BAHS can assist in building your support team wherever you need it. You can find our services here.
Contact us to start your next search.