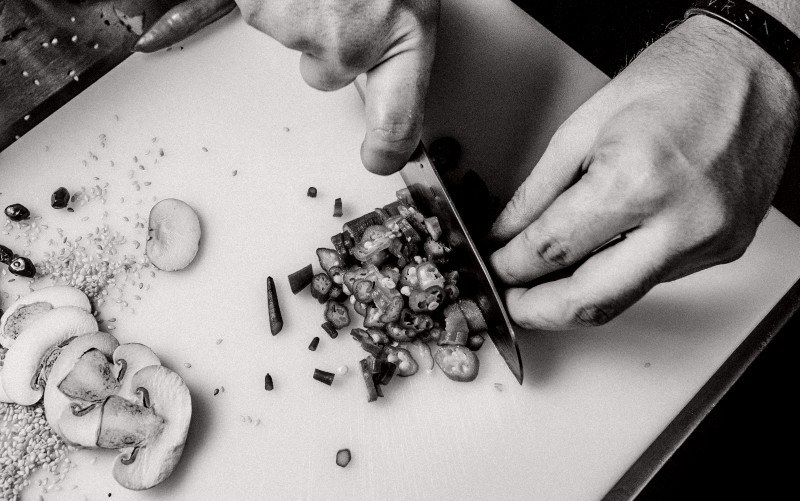 As restaurants close down and we spend more time than ever at home, many families are choosing to hire private chefs, either on a permanent or seasonal basis, to make meal time a little more special. Whether you're planning a cold weather staycation or are looking for restaurant quality meals daily in your own home, we can assist. We have chefs across the U.S. and internationally and many are ready and willing to relocate. We still have a limited number of chefs with holiday availability; contact us today to hire the chef that's right for you.
Contact us to hire a private chef today.
What is a Private Chef? 
A personal or private chef is hired on either a part or full-time basis by a family or single person. According to the American Personal & Private Chef Association,
"A private chef is employed by one individual or family full time, and often lives in, preparing up to three meals per day. A personal chef serves several clients, usually one per day."
A private chef will hold a degree from a reputable culinary school and will typically have a minimum of four years experience in a domestic setting. Their main responsibility is to prepare meals for an individual or family. They may live-in with the family to provide on-call service or plan weekly meals according to a set schedule. A common schedule for a private chef is to work mid-morning to evening in the home preparing lunch, dinner and breakfast for the next day. They will also be essential in planning any events in the home.
Flexible to Meet Your Needs
To meet the changing needs of our clients, we offer part-time and full-time chefs for temporary and permanent placements. Many of our chefs are willing to live-in with your family, or travel as needed. We also have a roster of chefs with yacht experience if you have travel at sea planned in the coming year. As pandemic restrictions change and affect the way we eat out, shop, and spend time together, we have seen an increased demand for long-term placements, either to replace restaurant outings or to free up the principal's time, as well as short-term seasonal and holiday placements.
Find the Right Speciality 
It is important to think about your family's unique needs when hiring a chef. Do you love French foods? Are members of your family vegan or vegetarian? Are you looking for a chef with farm-to-table experience? Extensive wine knowledge? Should the chef have experience with children? Many kid-friendly chefs will create healthy recipes to accommodate picky eaters, as well as invite the children to help out in the kitchen from time to time. From pastry chefs who make elaborate desserts and host chocolate tastings to experienced chefs who have the connections to source the best vegetables and seafood to classically trained French chefs, we can assist with finding a chef to meet your family's tastes.
Stay Fit 
As gyms close, the holiday season nears, and most of us are busier than ever, it is easy to lose sight of our health and fitness goals. Many of us reach for the easiest – not healthiest – option when it comes to meal time and these choices affect our overall physical and mental health, as well as our weight. A private chef can help you and your family stay on track by providing nutritious and delicious meals without any of the stress of time-consuming preparations. Many of our chefs are trained to cook a variety of specific meal plans, including paleo, keto, low-carb, low-fat, and gluten-free.
Save Time, Eat Better
The number of families employing private chefs has grown in the last decade. What was once considered an expendable luxury is becoming more and more popular and integral to the lives of busy families. For most, the convenience and support of having a private chef, as well as the health benefits, more than outweigh the cost. As an alternative to full-time in-home private chefs, some chefs will prepare meals in their own kitchen and deliver them to the client's home, as well as stock the refrigerator and pantry.
See more about Staying Healthy with Meal Deliveries from Top Chefs