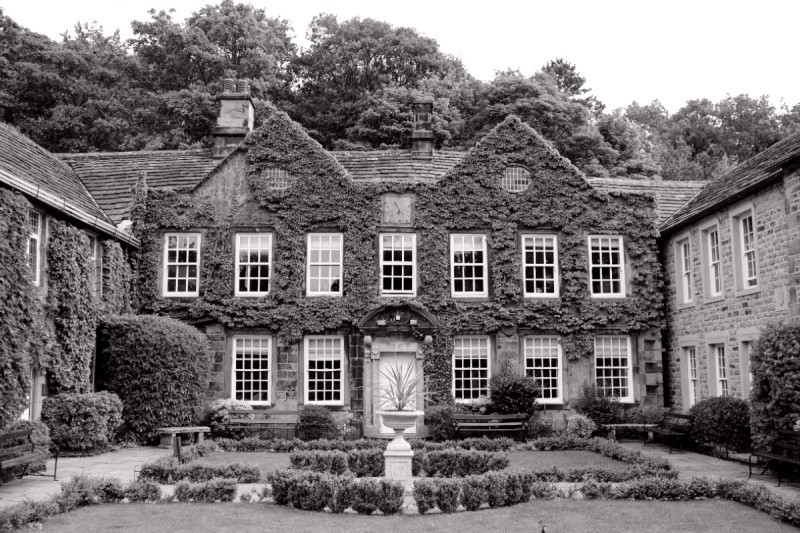 I think we can all agree that 2020 will be well and truly the year that we all take a well earned deep breath! It will also be the year that forced us to reassess our lives amidst the chaos of what we could and could not control. It broke work commitments, projects, deadlines and family get-togethers. However, perhaps once the dust has settled, this year may be actually remembered as the making of us rather than the breaking of us. The year that took away our comfort, our freedom, our variety, but in return, gave us back the seclusion and space to explore new directions.
When our GPS discovers a problem up ahead, it simply re-routes to get us to where we are going. At British American Household Staffing we pride ourselves on being a navigation that can re-route you when lost or struggling to get to where you need to be.
At British American Household Staffing we make it our priority to find the silver lining in the cloud that has disrupted so many lives this year. Being one step ahead of the unpredictable nature of life, we have developed an impressive roster of reliable, responsible, and recommended staff to service your household at this crucial time more than ever.
At the BAHS agency you can lean on us during a time of change and uncertainty in finding assistance and relief for your family and your household.
Now that most of us are working from home it can be very difficult to navigate the workload whilst being under the same roof as your family. Trying to manage your business and run a household, especially if you have a child or children, proves to be a great juggling act that even the most focused multi-taskers would become frustrated with after a while.
We recognised that this new normal has not only impacted the way we work, but how we view the household positions which could perhaps help take the workload off us even further.
At the BAHS agency we begin by determining what staff your home needs in relation to your life, both personal and professional.
Do you feel like a live-in nanny may help you with childcare now that the availability in daycares and schools are being constantly unreliable?
Do you feel a housekeeper could give you some breathing space with taking a load off your list?
Would adding a chef to your home give you those well deserved extra hours of freedom and peace to focus on work and family time?
At BAHS we consider three areas to be the most valuable when looking at making your household run more efficiently.
Childcare
Cleaning
House Management
Childcare
Childcare covers any position regarding children.
This includes nannies, governesses, tutors, newborn care specialists and maternity nurses. Additionally, some light general tidying and meal prep when it relates to the children are perfectly reasonable expectations for these roles, but no deep cleaning or home management is included unless specified and agreed.
A nanny will have a substantial amount of childcare expertise and experience, often holding a degree related to childhood education, such as Early Childhood Development or a Master's degree in Education. Some nannies specialise in specific age groups such as infant or school age. Those who specialise in school age children are often referred to as governesses and will often be qualified to tutor certain academic subjects.
Nannies specialising in newborn care have extensive training and experience with newborns, infants and toddlers allowing them to understand the specific needs of each child's development stage. Newborn nannies are often referred to as newborn case specialists, maternity nurses or baby nurses.
Cleaning
Cleaning refers to several specialised skills which fall on the duties of a housekeeper.
These include: deep cleaning, cooking, laundry, pressing, ironing, clothing care, wardrobe care and maintenance, couture clothing care and household organising.
Basic cooking or meal prep responsibilities are sometimes given to a housekeeper as well as general errand running.
This is open to discussion and again, a personal choice between you and your chosen staff.
What exactly is the difference between a Housekeeper and a Cleaner?
While many cleaners are great for last minute tidying or once-over deep cleanings, there is a distinct difference between a housekeeper and a cleaner.
A housekeeper's skill goes beyond deep cleaning – in addition, they also excel in organising closets by colour, style, season, their attention to detail in organising the home and their deep understanding of clothing care (steam, clean and hand wash) They will also be familiar with formal service including serving and formal table setting.
Management
A house manager is responsible for planning events, coordinating renovations and training other staff. They organise staff schedules, including the housekeepers (executive housekeepers and regular housekeepers or laundresses) and nannies. A house manager is usually responsible for attending to most staff-related issues within that particular property.
Where there are large or multiple homes, the estate manager will carry out the wishes of the principals at each location. Estate managers will have authority over all household and estate operations, managing extensive property and staff issues on a daily basis.
At times, a domestic couple is commonly hired to look after a seasonal or secondary property.
The most popular type are those of a housekeeper/cook and a driver/handyman which collaborate as covering all areas of running and maintaining the property.
There are also estate couples where one manage the estate and one is often a chef, however most clients value the domestic couple as they prefer having a couple to clean, organise, cook and drive collectively.
A domestic couple are usually either given a separate cottage/lodge or provided a separate living area for their time spent employed looking after the residence. Together they run one large home successfully and can often save the employer from needing to hire further or multiple staff.
A house manager is typically responsible for all staff in a single property with their responsibilities at times overlapping with those of a butler, property manager or personal assistant. They deal with overseeing maintenance issues and making sure the running of the household is smooth and efficient.
Butler duties often vary but may include managerial responsibilities, keeping accounts, marketing, and maintaining the wardrobe for the principals of the residence. They often act as House Managers but rather than deep clean as housekeepers do — they often cook which is a perk valued by the client.
A personal assistant role can vary from managing the family calendar, personal shopping, planning events, paying bills and arranging travel to handling investments.
Many, when required, even work in the office of the family business.
Now that businesses are slowly re-opening, you may be considering leaving the working from home scene behind and heading back to the office. The COVID-19 pandemic has more than just provoked a new focus on household employment with hiring in-home domestic and household staff as a more convenient option for those now working from home but also provides a safer option for childcare with many daycares and schools closing or operating with limited availability. You may choose to secure a live-in nanny for private, in-home care to limit the number of people exposed to your family.
One thing for sure is that there is no price on your peace of mind when it comes to your family and your home.
At BAHS we are here to listen and advise in support of your next step. Whether you're making the permanent move to now fully work from home or you're planning a return to the office, we have the incredible staff to provide you with the reassurance and the resources to bring organisation to your household.
From household inventory to childcare, we can manage your most important needs and create a household harmony that you've been searching for.