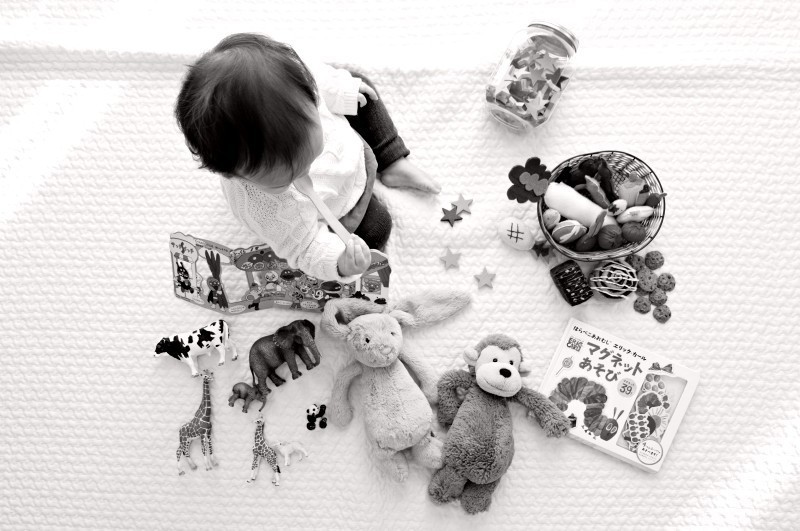 With a wealth of extraordinary new digital resources available to us during this time, it is easy to rely on these tools to entertain and teach your child each day. However, it is still vital to make sure your child spends plenty of time away from the screen each day. The team at British American Household Staffing put together this list of our top suggestions for children's offline activities.
Movement and Mindfulness 
GoNoodle is a great educational site for kids with new activities and themes uploaded weekly. Each activity has an online option, an offline activity and a printable worksheet. Activities include kid-friendly yoga, children's workout videos and meditation for the whole family. All activities encourage engaging the brain and the body to keep children moving and thinking during their time at home. In addition to physical activities, the free site also offers crafts and recipes.
Reusable Eco-Friendly Coloring Cloths
The Modern Cloth Company manufactures 36″ x 36″ printed eco-friendly cotton clothes that can be colored on again and again. Their stated mission is to "empower children to develop fine motor skills, increase creativity and escape constant screen time." With a selection of fun patterns, including ABCs, dinosaurs, cars and jungle animals, there is something for creative children of all ages.
At Home Science Experiments
Elemental Science offers over 80 free at-home science experiments that will keep children busy and learning for hours. Some of our favorites include The Science of Fingerprints, which requires little more than ink and a magnifying glass, How to Make an Indoor Rainstorm (with very little mess!) and Lego Car Balloon Race. There's also a helpful section that covers substitutions in the event that your household doesn't have all the suggested supplies on hand for an experiment.
Themed Sensory Kits
Young, Wild and Friedman, a family-owned and run company based in Texas, offers sensory kits for children of all interests. The kits, suitable for children over 3 years old, include a variety of toys, sensory dough, tools, cookie cutters and more. Themes range from reptiles and farm animals to princesses and ice cream parlor supplies. Lovevery is another great resource; it offers play kits that we absolutely adore for babies as young as 1 month, but the site does require a recurring subscription for most options.
Add Some Drama to Story Time
Novel Effect's free app allows parents and caregivers to read from their child's favorite print book while the app follows along and plays music, spooky sound effects, and hilarious character voices at all the right moments. Simply download the app, select from hundreds of popular children's titles and start reading! Titles range from classics such as Guess How Much I Love You and Goodnight Moon to new favorites like Barack Obama's Of Thee I Sing: A Letter to My Daughters and B.J. Novak's The Book with No Pictures. The app has just launched a small selection of Spanish language titles, with more coming soon.
Start Cooking
Sites like NomsterChef, Funology and even the BBC provide simple recipes that are great for kids in the kitchen. Consider putting your children in charge of a weekly dinner, for their siblings or for the whole family. Challenge them to come up with creative substitutions and solutions for any missing or limited ingredients.
Classic Card Games
The Wall Street Journal suggests that regular family card games can help children with math, memory and building self-confidence. Today's Parent published a helpful list of top card games and their rules for those that need a reminder; the list includes Go Fish!, Rummy and Slapjack. Can't find a deck? Try this Famous Women In American History set or have the kids make their own deck out of card stock or construction paper!
As always, we're here to assist with all your household staffing needs during this challenging time. Both childcare and cleaning professionals are considered essential workers and we have implemented strict protocols to make sure your family is as safe as possible. Contact us today to learn more.