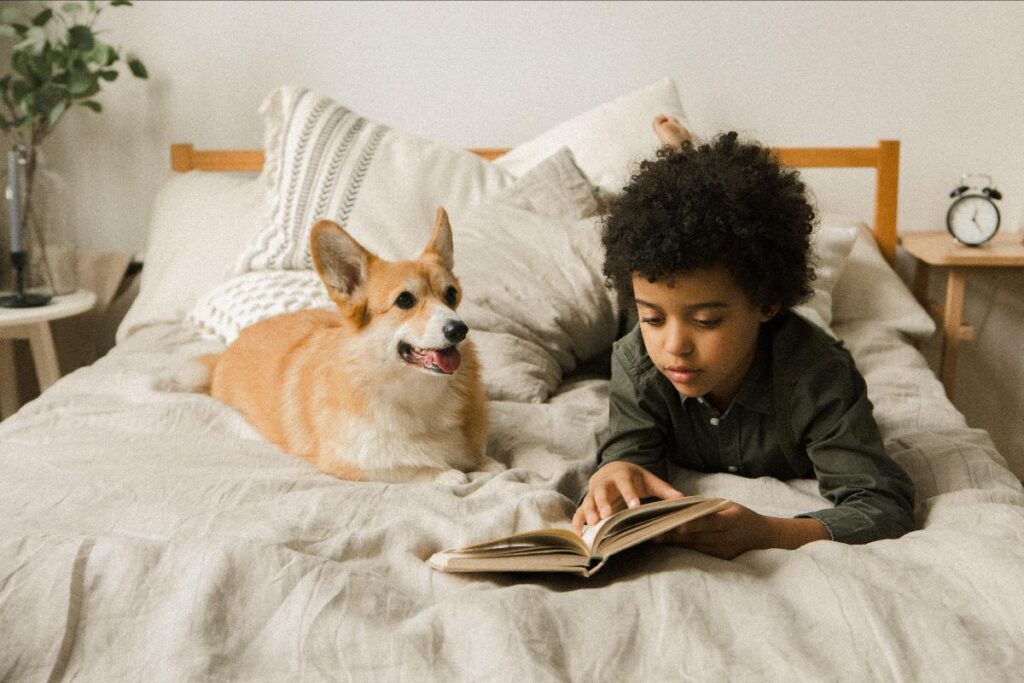 Here at British American Household Staffing, we love our furry friends and are constantly looking for ways to spend more time together and improve their lives. This week, we've gathered our top choices for pet-friendly luxury hotels, accessories, and boutiques. For our pets, we look for items that are well-made, safe, and are visually appealing. If you're thinking of buying your pet new accessories, call your local animal shelter and see if they will accept the items you'll no longer need; many will accept beds, towels, blankets, unopened food, and new and gently used toys and leashes.
Pet-Friendly Luxury Resorts 
Cottages at Nantucket Boat Basin
This oceanfront hotel offers a dedicated group of pet-friendly "Woof Cottages" with food and water dishes, pet beds, and other special treats. Ask to speak with the Pet Concierge for recommendations for all the best hiking trails, pet-friendly restaurants in town, veterinarian assistance, and more.
The iconic Mandarin Oriental in Paris welcomes dogs for no fee – in addition to the pet amenities you'd expect from a top hotel, including a cozy bed, treats, and water dishes, the hotel has a specific gourmet pet menu prepared in-house by the chefs. Dogs are welcome in the hotel's restaurant, Camélia, and throughout the hotel (with the exception of the spa).
Ritz-Carlton Bachelor Gulch, Beaver Creek, CO
We can't say enough good things about this family-friendly hotel and we are thrilled it welcomes pets as well. The area is a great one for pets as it is quite walkable with plenty of outdoor options. The hotel offers several pet-friendly accommodations, as well as treats, beds, and activity advice. Finally, should your plans for the day not include your canine, the hotel has partnered with a local dog ranch who will look after your pet until you return.
The Grand Hotel Tremezzo, Lake Como
This stunning hotel welcomes small pets; be sure to call the hotel in advance request a pet-friendly room. Not only will you be delighted with the treats that await you upon your arrival but the concierge can arrange for any food to be purchased or cooked for your pet. Expect truly top quality service and accommodations.
Shopping for Man's Best Friend 
We've gathered some of our favorite in top quality pet care accessories and boutiques.
Tuft & Paw Grove Cat Tower: This elegantly designed cat tower is available in two neutral colors and will blend in effortlessly with nearly any home's decor.
Fable Dog Crate: This multi-use, well-designed dog crate doubles as a side table.
Clear Standing Pet Gate: Pet gates are typically bulky plastic or metal and don't suit the aesthetics of most homes; we love this simple, clear gate that will keep your pet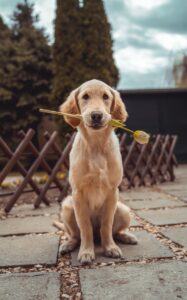 contained without compromising the appearance of your home.
Away Pet Carrier: The same brand that makes the sleek suitcases we see at airports across the world also makes simple and elegant pet carriers. The water-resistant luggage is suitable for animals up to 18 pounds and compatible with other Away products.
Ear Pro for Dogs: For sensitive pets that spend time on helicopters or motorcycles, we love this soft helmet that protects dog's ears from hearing damage. They are great for fire works and thunderstorms, as well.
Doggie Lawn: This subscription style service delivers patches of fresh, real grass to your door to help with potty training.
Serena and Lily Classic Wicker Dog Bed: This is a timeless choice from a trusted company we love.
Pets So Good offers a lovely collection of elegantly designed dog beds, including one that features asymmetrical clean lines, chic simple choices, and even a cat bed inspired by a paper bag.
For toys and other accessories, we love Wild One; they offer a wide variety of brightly colored products with clean lines –  plus they partner with animal rescues across the U.S. with the goal of getting more and more pets adopted. For leashes, collars, and paw protectors, we choose Wag Wear. Harry Barker is another eco-friendly online dog boutique we love offering a full collection of all pet accessories, including sweaters, beds, and leashes. Zoomies is a good choice for clothes and blankets – and those in NYC can pick up with their curbside service.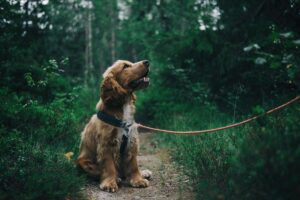 Recommendations for New York City Pet Owners
Behavior Vets offers in-person services to NYC-based clients and virtual programs to those in other areas; the company is excellent for animals with behavioral issues, including separation anxiety, fighting, and general disobedience.
It's A Dog's Life is a woman-owned company that offers walking, petsitting, and training services to those in NYC and the Hamptons. They are responsible and reliable.
Dog Boy NYC offers both private training and group classes. They are an amazing resource but classes fill up well in advance so be sure to plan ahead.
Bark Slope Salon is a lovely small business that offers dog and cat bathing, grooming, and dog walking in Brooklyn, NY.