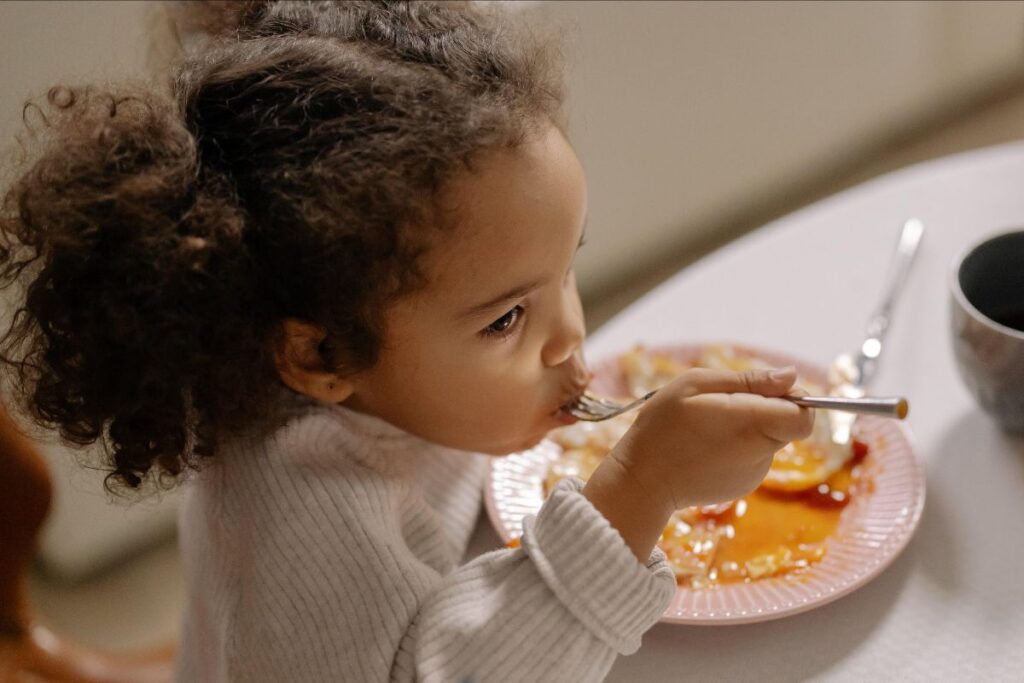 Dining Out With Children
Just because you have children doesn't mean you can't enjoy a good dinner out from time to time. With a little preparation, you can set yourself up for success; we've gathered our top tips for dining out with little ones, plus some of our favorite family-friendly restaurants with great food the adults will truly enjoy, as well. Remember, dining out with young children will never go entirely according to plan but if you come prepared and stay calm, it can be a fun adventure for the whole family!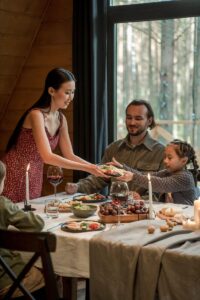 Top Tips For Dining Out With Children 
Plan Ahead
Take as much uncertainty out of the evening as possible. This means talking to your child ahead of time about the outing, practicing restaurant etiquette, and discussing how to handle problems if they arise. Look at the menu ahead of time with your child and discuss what they'd like to order; if nothing appeals, call the restaurant and ask if they have child-friendly options that aren't listed. Discuss ahead of time expectations around special drinks and dessert – we think eating out is a great time to treat your child to something special they may not have at home, like a Shirley Temple, scoop of ice cream, or fresh juice with a fun straw (surprise your child with a fun reusable one featuring their favorite character!). This can make children look forward to the evening, instead of viewing it as a forced activity. Involve your child in the excitement of the dinner – are you celebrating something? Filling your child in can make them feel more included and better behaved. If your child is old enough, engage them in the dinner conversation as much as possible.
Distract
Bring quiet activities to engage your child during dinner. Many of our BAHS mothers and nannies suggest keeping a special box of activities that are reserved just for travel and eating out; this makes the toys novel again and will likely keep your child occupied for longer. Choose small, little-mess activities such as sticker books, coloring books, or other simple toys. We love Out to Lunch Box, a small business that sells age-appropriate travel-friendly lunchboxes filled with toys and games to keep little hands busy during plane rides or long dinners. For very young children, try the Busy Baby Mat; the silicone mat not only keeps the table clean but has suction cups to keep it in place and tethers to attach your child's favorite toys.
Know Your Child's Limits
Even the best preparation is no match for a tired or anxious child; when planning your dinner, keep your child's normal routine in mind and try not to stretch too far beyond it. A child may be able to remain calm and quiet for a couple hours but once they get tired, you might be asking too much of them. In the preparations ahead of time, talk to your child about strategies for dealing with their emotions during dinner – and make it clear that they can always approach a parent or other caregiver quietly if they're feeling anxious or restless. Sometimes a quick walk outside together can avoid a bigger problem.
Be Patient 
If your child has a meltdown or acts out, it's easy to get embarrassed and overreact as a response. Remember, most people in the restaurant will understand that children will be children. Take your child outside and calmly talk it over as you would at home. Model good behavior throughout the meal and don't raise your voice in the restaurant if you don't want your child raising theirs.
Take Care of the Restaurant
While your priority is, of course, your child, try to do what you can to make things easier on the restaurant. If you know your little one is a particularly messy eater, bring an EZPZ Mini Mat to protect the table. If your child doesn't stop coloring when the page ends, bring along a fun disposable placemat. As always, be gracious to waitstaff and leave a little extra tip if your server goes out of their way to help or if there are any major problems – follow those simple rules and you and your children will always be welcome back! If things truly go awry and your children seriously disturb another table, remain calm, apologize, and offer dessert or a round of drinks.
Family-Friendly Restaurants Adults Will Love Too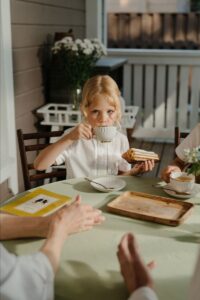 Nom Wah Tea Parlor, New York City
Broad Street Oyster Co., Los Angeles