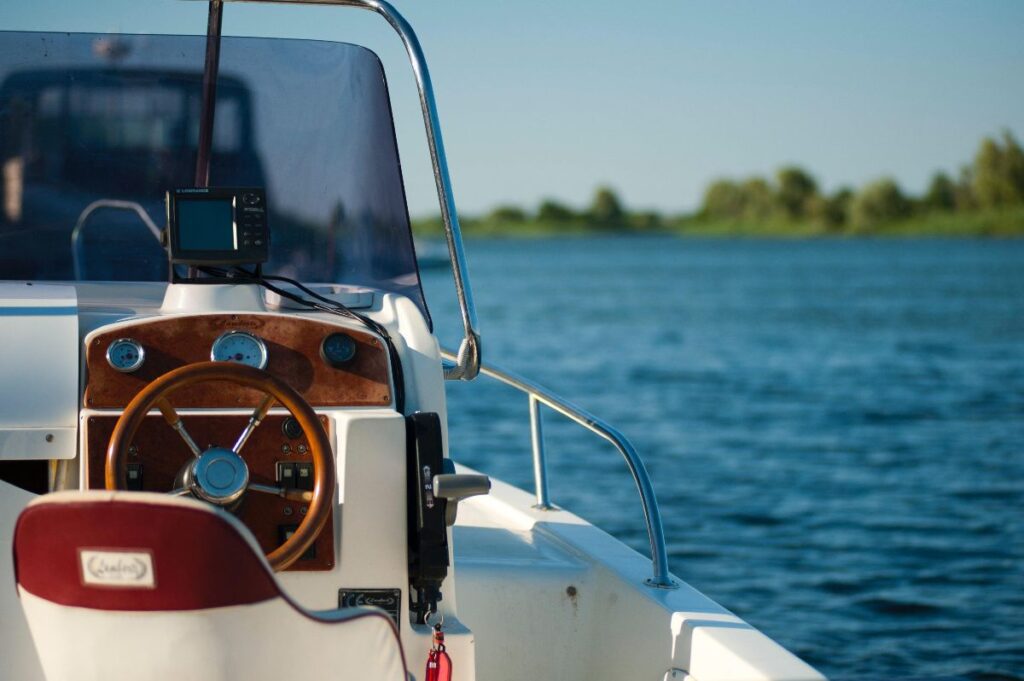 As the August heat sets in, there is no place better to be than on the water. This week, we've gathered our favorite marinas around the world to visit and enjoy excellent dining near the port. And remember, BAHS can assist with yacht brokerage, charters, and staffing should you require it. Contact us at info@bahs.com for more information.
With stunning blue waters, a dramatic cliffside landscape, and access to the best of Capri, this port is one of our all-time favorites. The marina has 300 berths and bookings typically have to be made well in advance; it can accommodate vessels up to 60m/ ~196 feet. Not far from the port itself (an easy 20-minute walk), you'll find Ristorante Mammà, a beloved Michelin-starred eatery featuring local ingredients. The menu highlights seafood but features excellent vegetarian and meat options, as well. Another top choice, especially for wine lovers, is Da Tonino; the stunning plant-filled space serves traditional Capri recipes, as well as an extensive wine list. Their cellar is home to over 2,000 bottles – be sure to arrange a tour!
This historic port town is known for beaches, a lively nightlife, rich history, and traditional cuisine. The marina, which boasts 800 berths, has an easy-to-use online system for vessels up to 75 meters/~246 feet, for both long and short-term stays. Once on land, if you're craving an exquisite fine dining experience, head to La Vague D'Or; with three Michelin stars, the restaurant offers a couple different tasting menu options (and a cheese pairing we highly recommend!) featuring field-to-table cooking. For a more casual but truly magical ambiance under trees lit with warm hanging lights, choose Cucina Byblos; the elegant yet relaxed Italian restaurant highlights dishes for the whole family, from simple Pizza Margherita to our favorite Octopus Risotto.
A winner of the prestigious 5 Gold Anchor Platinum accreditation from The Yacht Harbour Association, this 227 berth marina can accommodate yachts and superyachts up to 175m/ ~575 feet. There are 9 restaurants right on the marina, including Cipriani Italian and Ishtar, a lovely spot specializing in Southern Mediterranean cuisine. Venture away from the port to Bonna Annee, an unassuming Ethiopian restaurant with a long reputation for serving excellent, fresh meals. If you have time for a day trip, we suggest visiting Rub' al Khali (Empty Quarter), the world's largest sand mass – there, you'll find activities for the whole family, including camel rides, sandboarding, and quad bikes.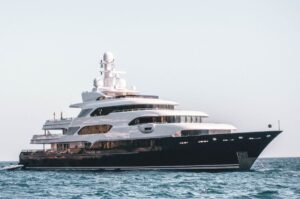 For privacy, luxury, and a vast array of outdoor activities with a lush backdrop, choose to dock in the Kimberly in Australia. The area has a rich history, including rock art dating back 40,000 years. Head into Broome and stop at The Aarli for a menu of traditional local favorites and shared plates; we love the freshly shucked oysters, pork belly with pineapple caramel, and the salt and pepper tofu with mint and pickled ginger. Pair with their smashed papaya salad and a bottle of local wine for the perfect early dinner after a long day exploring.
With just about 50 ports accommodating vessels of a maximum of 60m/ ~196 feet, this small but picturesque port is well worth booking early. After disembarking, wander uphill slightly to discover the local tavernas or walk to Castello for an excellent dinner and views of the sunset. The restaurant serves some of the best grilled octopus we've had, as well as traditional wild greens, and quality chicken, gnocchi, and lobster dishes. Back near the port, be sure to stop at The Cool Mule for decadent homemade ice cream you can't miss.
Gurney's Star Island Marina, Montauk, New York
The gorgeous marina welcomes vessels up to ~90m/300ft and guests of the marina have access to full resort amenities, including a private beach, tennis courts, multiple pools, a spa and fitness center, and several dining options. For fine dining, make a reservation at Showfish for upscale seafood; the meat and fish options are wonderful but do note they have limited vegetarian and vegan selections. If you're traveling with little ones, make sure you stop by Sundae Fundae Ice Cream Shoppe for decadent old-fashioned ice cream. We recommend seafood lovers venture a little further to Inlet Seafood Restaurant for spectacular ocean views and top-quality food. While they are known for their seafood, including a full raw bar, they have several creative and delicious vegetarian options, including a Warm Goat Cheese Ball Coated in Sunflower Seeds, a Steamed Whole Artichoke with Sea Salt, and Sweet & Spicy Cauliflower.