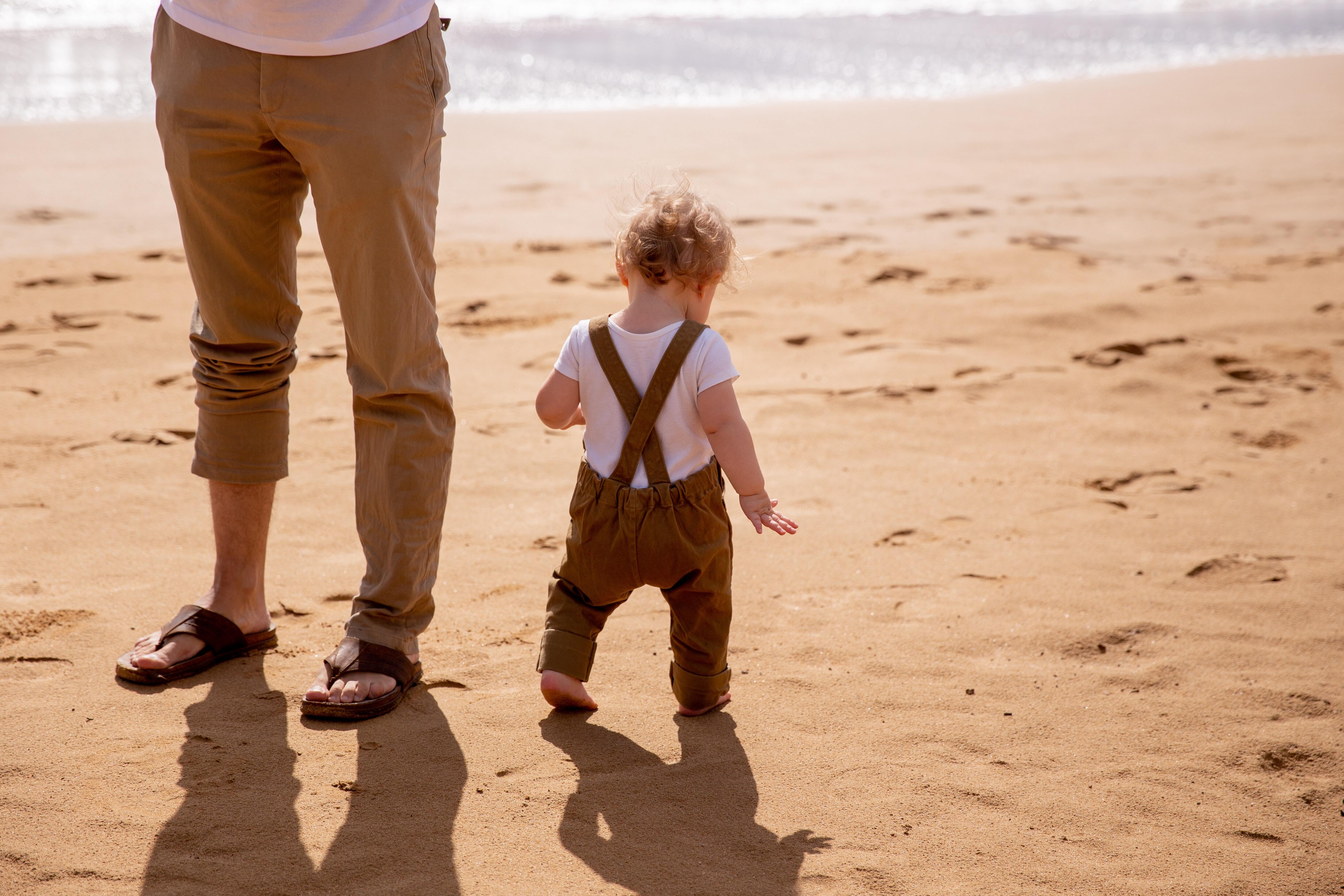 July and August are typically the two hottest months of the year; as we head into the latter, we have gathered our warm-weather essentials for babies and toddlers to keep them safe and make the most of the summer season.
Keep Cool
Maintaining your baby's body temperature – even just when running a couple quick errands – is critical during the summer months. Babies overheat much quicker than adults and are unable to communicate discomfort effectively; that being said, time outside is also important for children of all ages. With a few simple precautions, you can safely and comfortably spend time outdoors with your baby in the summer. First of all, keep the basics in mind – dress your little one in breathable fabrics, seek shady areas when possible, and offer extra liquids (keep in mind, most pediatricians don't recommend offering water to a baby before 6 months – talk to your doctor about what is best for your little one). For summer walks, purchase a stroller fan – we love the bladeless or foam options to protect tiny fingers. Before heading out for the afternoon, pack bottles into an insulated bottle cooler; we love this simple grey version from Buy Buy Baby and Caraa's vegan leather version, which could easily pass for a regular handbag. In the evenings, choose pajamas in thin fabrics; we suggest a short-sleeved bodysuit with a lightweight sleep sack, such as these lovely options from Aden + Anais. Make sure that the baby's room remains a comfortable temperature in the evening and the baby won't wake up in direct sunlight, especially in summer rentals or other locations you may be less familiar with.
Stay Safe
Protect your little ones' skin from the sun with a variety of options, depending on your child's age and planned activities. For babies under 6-months old, sunscreen is not recommended. For children that young, the best advice is to keep them out of the sun and protected as much as possible. Fit your car with sunshades; we like this custom version! Whatever suns
hade you choose, be sure to research before you buy – it's best to make sure the screen doesn't have any metal or heavy parts that could hurt a baby if it became dislodged in the event of an accident. A s
un protective blanket is another great option; we recommend Coolibar's UPF50+ blanket, available in a few patterns. For older children, sunscreen is a must – Supergoop's collaboration with Minions is a fun choice for kids. For children who don't have the patience to rub in lotion, we love Blue Lizard's Kids Mineral Sunscreen Spray; it's paraben-free, gluten-free, hypoallergenic, and fragrance-free. Remember to apply 30 minutes before heading out and again every two hours or after excessive sweating or swimming. And finally, don't forget the bug spray! We reach for California Baby's Natural Bug Repellent.
Dress for the Weather
Consider purchasing a long sleeve rash guard instead of a traditional swimsuit for children spending time in the sun; Hanna Andersson's playful rash guard line features fun patterns and is made from recycled materials that block 97% of harmful UVA/UVB rays. Don't forget kid-friendly sun hats and sunglasses, as well! For days in the water, swim diapers for little ones are a must; for families who prefer reusables, we like Charlie Banana's colorful designs and Greensprout's absorbent swim diaper. For a disposable option, you can't go wrong with Pampers Splashers. As for little feet once children reach walking age, look for sandals with ankle support (vs flip flops or other flimsier options) to avoid mishaps and injuries. We suggest Pediped's colorful sandals or the Grip N' Go classic leather option, both recommended by the American Podiatric Medical Association for promoting healthy foot development.
Fun in the Sun
Of course, once you've covered all your bases in terms of safety, don't forget to stock up on a few items just for fun! Maisonnette has a variety of lovely summer toys; our favorites include the silicone beach bucket set and the sand and water sensory play table. For even more fun, bring home this giant inflatable beach ball sprinkler; your children and their friends will love it! Before heading to the beach, pack this whimsical sand cupcake making set, Melissa & Doug sand ice cream making set, and this sea creature sand funnel.