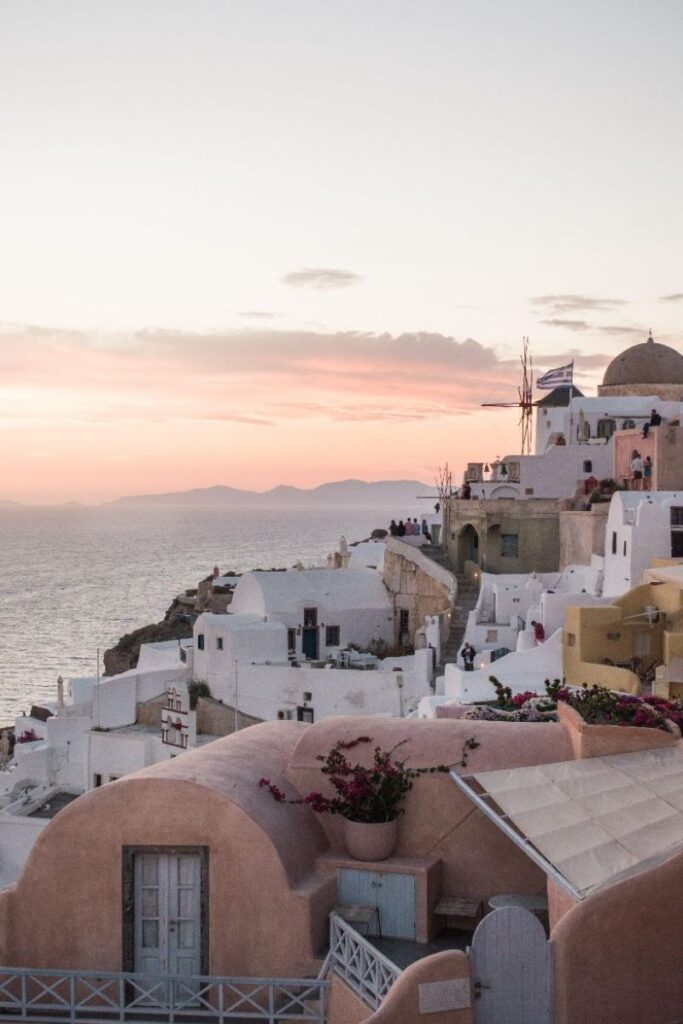 While we stick out the last weeks of winter, many of us are planning ahead for the warmer months, especially those of us on the U.S. East Coast who've been hit with very cold and wet weather as of late. We are dreaming of beach vacations, sunset strolls through historic locations, museum walks, and cool drinks in a café overlooking the Eiffel Tower. This week, we've put together our top destinations for travelers who prioritize art and culture as well as luxury accommodations.
Spetses, GreeceBAHS Founder Anita Rogers describes the island of Spetses as "a magical island kept for the locals and Athenians and private foreigners who have moved to Greece. It is a combination of traditional Greece and modern luxury and it is kept from too much tourism." It is truly a special destination full of history and soul. While there, we love the Poseidonion Grand Hotel. The luxury hotel opened in 1914 and offers elegant rooms with sea views, modern amenities, and easy access to everything Spetses has to offer. Book the pool suite to enjoy a spacious room accompanied by a lovely garden and private pool. Make sure you stop by The Spetses Museum to learn about the history of the island. To read all of Anita's recommendations for a trip to Greece, click here.
Milan, ItalyGalleria Vik Milano is a luxury boutique hotel that boasts a huge modern and contemporary art collection. Each room is unique and features original art and murals. The hotel also offers two restaurants, 24-hour room service, a spa, and convenient access to everything in the city. Stop by Santa Maria delle Grazie to see The Last Supper (book tickets online here), view masterpieces by Raphael, Caravaggio, and Bellini at Pinacoteca di Brera, or simply stroll around and take in the gorgeous architecture of the city. For those interested in high-end design, we suggest visiting during Milan's Design Week in April; anchored by The Milan Furniture Fair, which features the best of Italian and international design and lighting, the week highlights a variety of different events for those with a keen eye.
Paris, FranceParis is one of the first destinations that comes to mind for an art and history filled retreat. Book a room at the palatial Lutetia Paris to enjoy excellent service, luxury amenities, a great location, and unparalleled views. Many of the stunning patios offer views of the Eiffel Tower, perfect for a sunset cocktail or early morning coffee and croissant. Take in the floor-to-ceiling art frescos at Bar Josephine or enjoy the stained glass ceiling at Le Saint-Germain, the hotel's casual all-day café offering dining, tea, and relaxed socializing. Situated on the left bank, this gorgeous hotel is easy walking to distance to Le Bon Marché, La Grande Épicerie de Paris (an absolute must for gourmet food lovers), the Louvre, and all destinations along the Seine. Finally, if you haven't been, we highly recommend a stop at Le Train Bleu, a gorgeous restaurant with ornate paintings on the ceiling.
Abu Dhabi, United Arab EmiratesBook a room at the Four Seasons Abu Dhabi to experience their 2000-piece art collection featuring Emirati and international artists that celebrate the UAE's rich heritage. While all the rooms are spacious and well-appointed, we love the Royal Suite; the suite offers crystal chandeliers, hand-painted silks, a marble fireplace, and floor-to-ceiling windows with both city and sea views. If you can step away from the hotel's impressive art collection, visit the Louvre Abu Dhabi, the largest art museum in the Arabian Peninsula. If you visit in November, be sure to purchase tickets for the Abu Dhabi Art Fair.
As always, we're here to assist with all your household staffing needs. Contact us today to learn more.