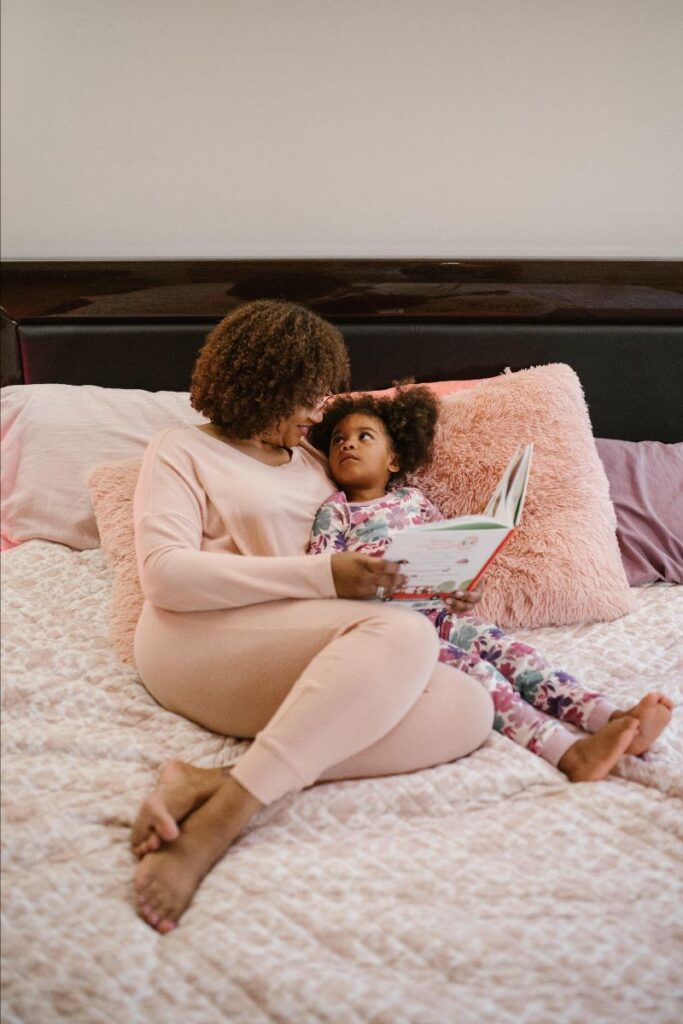 Celebrate Black History Month: Children's Activities & Black-Owned Businesses
February is Black History Month. According to NPR, "February was chosen primarily because the second week of the month coincides with the birthdays of both Abraham Lincoln and Frederick Douglass. Lincoln was influential in the emancipation of slaves, and Douglass, a former slave, was a prominent leader in the abolitionist movement, which fought to end slavery." The month is a great time to reflect and celebrate the triumphs and accomplishments of African Americans and a time to recognize their pivotal role in U.S. history. It's important for all children to participate in the celebration and learn about the history.
Learn Together
There are plenty of children's books that highlight the accomplishments of famous Black figures in American history; if possible, find a Black-owned bookstore in your area to support. Lit. Bar in NYC (also a great wine bar!) is one we love that you can support online. We suggest Good Night Stories for Rebel Girls: 100 Real-Life Tales of Black Girl Magic, Who Was Martin Luther King, Jr.?: A Who Was? Board Book, and Two Friends: Susan B. Anthony and Frederick Douglass. Spend time with your children reading the books and exploring the history; if they seem particularly interested in one piece, do some online research together to learn more or watch a film on the history, for example March On! The Day My Brother Martin Changed the World".
Honor Black Artists
You might learn together about a Black artist, such as Jean-Michel Basquiat, Alma Thomas, or Jack Whitten. Explore these artists online and then help your child make their own piece of art inspired by the artist's work. You might order Jean-Michel Basquiat from the Little People, Big Dreams children's book series, a delightful selection of books highlighting artists, musicians, scientists, and more.
Cook Together 
This month is a great time to explore African or African American recipes you might not have tried before – and make them part of your regular rotation! Cooking is a great way to teach children about culture and history, as it engages their minds, hands, tastes, and sense of smell. We suggest making West African Peanut Stew (Maafe), perfect for the cold weather, or Senegalese Chicken Yassa.
Black-Owned Restaurants 
Aunts et Uncles, New York City 
This vegan Caribbean restaurant will appeal to all tastes, not just vegetarians and vegan. The flavors are surprising and decadent; you won't miss the meat! We recommend the Wild Flower Salad, the Cryin' Ryan Cauliflower (with spicy peanut sauce), and the Tivoli Taco. Full menu here.
Ashford & Simpson's Sugar Bar, New York City
This lively bar on the Upper West Side, owned by songwriting duo Ashford & Simpson, serves fun cocktails alongside delicious food and live music. Order the golden fried shrimp, the garlic soup, and the Street Corner cocktail, and you won't be disappointed. Full menu here.
Barsha, Los Angeles
Barsha is a lovely wine bar offering small bites. We suggest ordering a wine flight, accompanied by Tunisian Spiced Almonds and the Dips & Bread Spread – the perfect way to spend a lazy afternoon! Full menu here. 
Poppy + Rose, Los Angeles
This Southern cafe offers breakfast, lunch & brunch daily. While the Chicken and Waffles is the standout item on the menu, we also enjoy the French Toast with Berry Cobbler and the Pulled Pork Hash. Full menu here. 
Stork, London
The Pan-African restaurant, a 2-minute walk from Royal Academy of Arts, highlights excellent cuisine alongside an incredible contemporary art collection and lovely ambiance. Try the Ras El Hanout Lamb Croquete, the Yam Coins, and the Chicken & Nkatenkwan. Full menu here. 
12:51 by Chef James Cochran, London
This exquisite restaurant offers an imaginative menu from Chef James Cochran, the child of parents from St. Vincent in the Caribbean and Glasgow, Scotland. The influence of both histories are evident in his creative dishes. Choose between a meat or vegetable tasting menu, including elevated dishes like Cured and Torched Mackerel with Rhubarb and Blood Orange, or stop by for their beloved Sunday Roast – said to be one of the best in London! Menus here. 
Kingston 21, Abu Dhabi 
Abu Dhabi's Jamaican restaurant features traditional favorites, in many cases highlighting ingredients flown in directly from the island. Feast on Jamaican patties, jerk chicken, goat curry, and plantain chips. View more here.