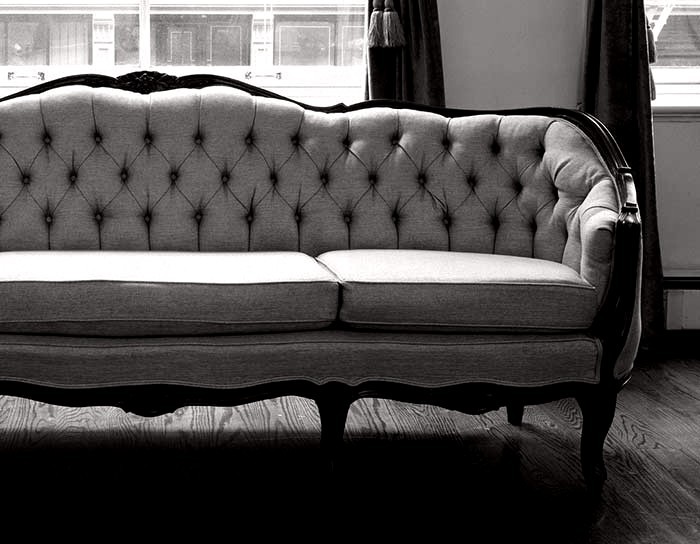 Now more than ever, it is crucial that families effectively learn to manage stress together. One family member's worry can quickly lead to growing anxiety among the rest of the family so it is crucial that children and adults alike feel supported and find practical ways to unwind.
We recommend using this time to teach children stress management techniques that they can utilize for the rest of their lives. The team here at British American Household Staffing has gathered some resources to help your family navigate these topics together.
Communicate
First and foremost, make sure that parents and caretakers are having honest, clear and age-appropriate conversations with children about the current news. The CDC has put together helpful guidelines for talking to children about COVID-19, as have Harvard Medical School and PBS. Take time to answer children's questions, address their concerns and acknowledge disappointment over cancelled events and changed plans; make sure that the other adults and caregivers in your child's life are approaching discussions in a similar way.
Find a Routine that Works for Everyone 
One way families can help children maintain a sense of normalcy during this strange time is to make daily and weekly routines that work for the whole family. Making sure children (and adults!) have a regular sleep schedule, daily physical activity and some alone time is crucial to having a harmonious time together at home. If you're having trouble with your current schedule, we suggest reading PBS' useful article about organizing a family schedule. Consider apps like Kids To Do List, Kazu Time or Time Timer to help children stay on track with their daily responsibilities.
Start a Meditation Practice with Headspace 
You have likely heard of the meditation and healthcare app Headspace; the English-American company has received excellent reviews and has been featured in major American and British publications, including the BBC, NPR, ABC News, The Today Show and Martha Stewart Living.
Meditation has been proven to reduce anxiety, increase sleep quality and promote general emotional health. Separate studies conducted by Northeastern University found that 3 weeks of Headspace increased compassion by 23% and reduced aggression by 57%. In addition, an internal study found 10 days of Headspace reduced irritability by 27%. The app, with free and paid content, offers guided meditations and resources for adults and children of all ages.
Encourage Emotional Awareness and Problem Solving 
For younger children (ages 2-5), Sesame Street's Breathe, Think, Do app is a wonderful tool to help children manage stressful situations. In the free app, kids help a Sesame Street character deal with everyday problems (ranging from taking turns in a game to separation anxiety) by reminding him to breathe, think and find an appropriate solution. For example, children might choose to encourage him to talk to an adult or find a healthy distraction. Don't miss the helpful section for parents with tips and videos to reinforce the behaviors children learn in the game.
For children ages 5-10, we love Stop, Breathe and Think Kids, an app that allows children to pinpoint their current emotion and then recommends meditation and mindfulness activities based on their selection. The company offers a similar app for adults; consider adding this to your family's nighttime routine to encourage all family members to check in with and process their emotions.
Another great option to consider is the free Smiling Mind app. The Australian app offers hundreds of mindfulness activities for all ages. In addition to breathing meditations, the app has sensory exercises, like listening to music. It allows multiple users to keep track of their daily progress.
Take Care of the Whole Body 
The whole body plays a role in stress management. One proven tool to combat stress is to engage in daily physical activity. You could add a family yoga hour to your morning routine (we recommend Harmony Family Yoga), go on a daily walk or incorporate a few simple stretching and breathing exercises before bedtime.
For more ideas, check out our recent newsletter with more ways to stay active at home.
Journalling
Consider incorporating a journalling habit into your family's day, either privately or to be shared with other family members. We love the Three Good Things app which encourages users to write down positive moments in the virtual "happiness journal" at the end of each day. This, of course, can be done individually but we love the idea of children and parents sharing their entries before bed each evening.
Find the Right Fit for Your Family 
Remember this is a new and challenging time for everyone and there is no one-size-fits-all strategy. Talk to friends, teacher, caregivers and family members to brainstorm new solutions if your current plan isn't working. Don't forget to ask your children too -they might have some creative solutions of their own!
As always, we're here to assist with all your household staffing needs during this challenging time. Both childcare and cleaning professionals are considered essential workers and we have implemented strict protocols to make sure your family is as safe as possible. Contact us today to learn more.