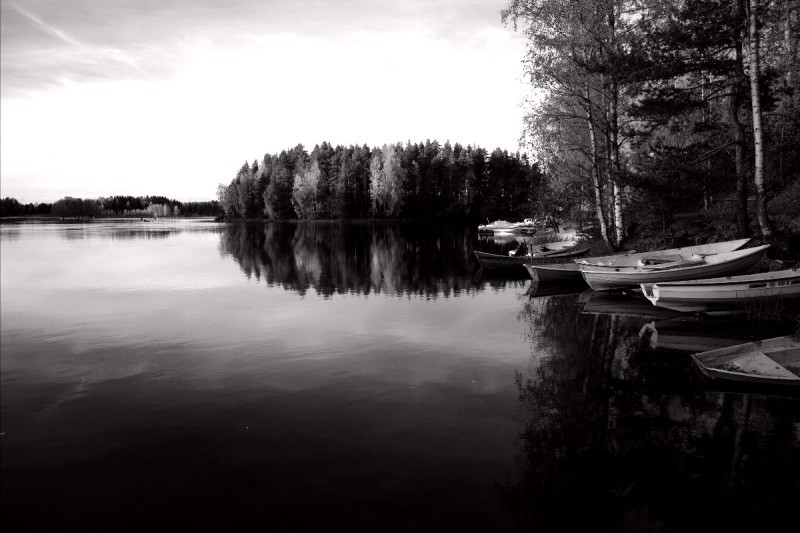 For most families, summer this year was quite different than expected. Many faced cancelled vacations, changed plans, more time indoors and virtual camps. Now, as summer comes to an end, many families are itching to make the most of the cooler weather and plan a safe and exciting fall getaway. The team at British American Household Staffing has compiled our list of top destinations for the coming months. At the moment, we recommend driving or flying privately, whenever possible, to avoid crowds and other travelers. The list features domestic trips in states with a lower COVID risk level and an emphasis on outdoor activities, as well as international locations where American visitors are welcome without quarantine. Whether you're looking to escape the chilly air and spend time at the beach, take in the colors of the East Coast's fall foliage or spend time outdoors hiking and boating, there is something on this list for everyone.
Hudson Valley, New York 
Just two hours outside New York City rests Mohonk Mountain House, a historic hotel in the Hudson Valley. The overnight rate includes three meals a day, as well as a huge variety of activities, such as hiking, kayaking, fishing, lawn games and more for the whole family. October is the best month to see the full spectrum of colors in the fall foliage. Enjoy seasonal meals, s'mores by the fire and outdoor movies under the stars surrounded by a forest of orange, red and yellow trees.
Jackson Hole, Wyoming 
While many know Jackson Hole, Wyoming for the ski resorts, it is also a wonderful place to visit in the autumn. The fall foliage peaks in early to mid-October and there are plenty of safe outdoor activities for children and adults. We love Teton Mountain Lodge, a luxury hotel just one mile from the entrance to Grand Teton National Park. The lodge features multiple pools and a hot tubs, a full-service spa plus an array of activities, from white water rafting to wildlife safaris. For longer stays in the area, we'd recommend one of the nearby Four Seasons residencies; the two to five bedroom suites each feature a full kitchen, a washer and dryer, plus access to all the hotel amenities.
Barnard, Vermont
Twin Farms, set on over 300 acres, is Vermont's only five-star, adults-only luxury resort. The hotel features an extensive wine selection, a private art collection, croquet and billiards, canoeing, fly fishing, hiking trails, a Japanese furo and more. Dining here is fully customized – there are no menus on premise. Instead, guests are invited to share their preferences and restrictions ahead of time and the culinary team will create a custom, locally sourced experience. Guests can choose to dine in the main dining room, the wine cellar, a chef's table in the kitchen or in the privacy of their guest room.
Grenada
Temperatures are starting to drop in much of the U.S. as we head towards the end of summer and beginning of fall; if you haven't had enough time on the beach this summer, we suggest you book a trip to Grenada, a historic island in the Caribbean boasting warm temperatures year-round. The island only had 24 total confirmed cases of COVID-19, all of which have now recovered. The country has now reopened and is welcoming American travelers  – just be sure to familiarize yourself with and follow the testing regulations before going. The Calabash Luxury Boutique Hotel, voted the #1 Luxury Hotel in the Caribbean by Trip Advisor, reopens in October and is our top choice for Grenada luxury stays. The all-suite hotel features a private beach, snorkeling, sailing, diving, yoga on the beach and a whole array of watersports.
Costa Rica
As of September 1, residents of New York, New Jersey, Connecticut, New Hampshire, Maine and Vermont can fly into Costa Rica on commercial airlines. Guests on private flights and yachts arriving into the country (from any state) are generally considered much lower risk and exempt from quarantine rules, pending a negative COVID test. Generally, the rainy season (or "green season") is from May to mid-November in most of the country, with exceptions on the Caribbean coast. The dry season, considered summer by Costa Ricans, is from mid-November to April. The dry season is better if you're hoping to spend most of your time on the beach; the wet season does offer lush vegetation and better prices. Whenever you decide to go, we recommend Nayara Gardens, a tropical rainforest retreat. The grounds are filled with gorgeous plants, trees, birds and wildlife; choose from adventurous activities like zip lining or take it easy in one of the many bars and restaurants on site or with a treatment at the outdoor spa.
As always, we're here to assist with all your household staffing needs during this challenging time. Both childcare and cleaning professionals are considered essential workers and we have implemented strict protocols to make sure your family is as safe as possible. Contact us today to learn more.