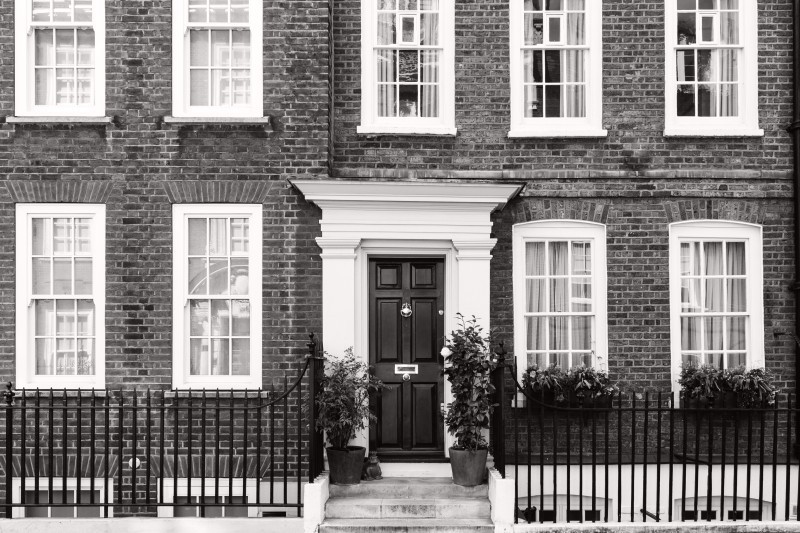 If you are able to hire more staff, it's even more important than ever to evaluate your unique needs. Now that you may be working from home, do you see any inconsistencies in your staff? Would an additional part-time housekeeper relieve some of the workload? Is your estate manager stretched too thin managing multiple homes? Do your children need an educated nanny to help them transition to online learning?
It can be difficult to fully grasp how much work is involved in household positions. A good way to begin determining what staff your home needs is to divide tasks into three main categories: childcare, cleaning, and management.
Childcare
Childcare encompasses any position dealing primarily with the children. This includes nannies, governesses, tutors, newborn care specialists, and maternity nurses. Again, some general tidying and meal prep as it relates to the children are perfectly reasonable expectations for these roles, but no deep cleaning or home management.
A nanny will have a substantial amount of childcare experience and will sometimes hold a degree related to childhood education, such as Early Childhood Development or a Master's degree in Education. Some specialize in specific age groups such as infant or school age. Those who specialise in school age children are often referred to as governesses and will often be qualified to tutor certain academic subjects.
Nannies that specialize in newborn care have extensive training and experience with newborns, infants and toddlers. They will understand the specific needs of each child's development stage and be able to navigate each stage's unique challenges. Newborn nannies are often referred to as newborn case specialists, maternity nurses, or baby nurses.
Cleaning
Cleaning fine homes is a very specialised skill. Common duties for a housekeeper include laundry, pressing, ironing, cooking, clothing care, wardrobe care and maintenance, couture clothing care and household organizing. Basic cooking or meal prep responsibilities are sometimes given to a housekeeper as well as general errand running.
The difference between a housekeeper and a cleaner is the housekeeper's ability to organise closets by color and season, organise the home in general, and a deep understanding of clothing care (steam, dry clean and hand wash). They will understand formal service, which includes serving, formal table setting, and flower arranging. An executive housekeeper will have experience working on a team and managing other staff, usually in a formal townhouse or other similar large high-level residences.
Management
Management positions are necessary for larger homes with multiple moving parts and staff members. A house manager will be able to coordinate renovations, plan events, and train other staff.
Where there are large, multiple homes, the estate manager is the "Chief of Staff" of the entire household, carrying out the wishes of the principals at each location. Estate managers will have broad policy making authority over all household and estate operations and manage extensive property and staff issues on a daily basis.
A domestic couple is commonly hired to look after a seasonal or secondary property. Their responsibilities include (but may not be limited to): maintenance, cooking, serving and driving. They are either given a separate cottage or provided a separated living area for the full year. Together a domestic couple can run one large home successfully and can often save the employer from needing to hire multiple staff.
A house manager is typically responsible for all staff in a single property. Their responsibilities may also overlap with those of a butler, property manager or personal assistant. They deal with vendors, preempt maintenance issues and ensure the smooth running of the household.
Professional butler duties often vary and may include, but are not limited to, managerial responsibilities, keeping accounts, marketing, and maintaining the wardrobe for the principals of the residence.
A personal assistant role can vary from managing the family calendar, being in charge of personal shopping, planning events, paying bills and arranging travel to handling investments and philanthropic accounts, and even working in the office of the family business.
Hire Household Staff with British American Household Staffing
Knowing your unique needs and the best way to meet them can make the hiring process easier. Identifying and hiring the right staff for your family will provide much needed rest and ease of mind, knowing your family and home are being properly cared for.
Still, knowing where to begin this process can still feel overwhelming. Our expert team of recruiters can discuss your needs, recommend the right staff, and connect you with that staff throughout the hiring process. Contact our office today with any questions and to begin your search.
Due to our tech-savvy culture, reviewing candidates and interviewing can be done seamlessly. Once you have a candidate you'd like to hire, options for self-quarantine and isolation before their start date are available. Depending on the area in which you live and your unique situation, testing may soon be available to ensure your family and staff stay safe and healthy.
Our expert recruiters can assess your needs and recommend the best course of action for keeping your current staff or hiring during this time. Connect with your local office today to discuss your options and begin implementing structure.