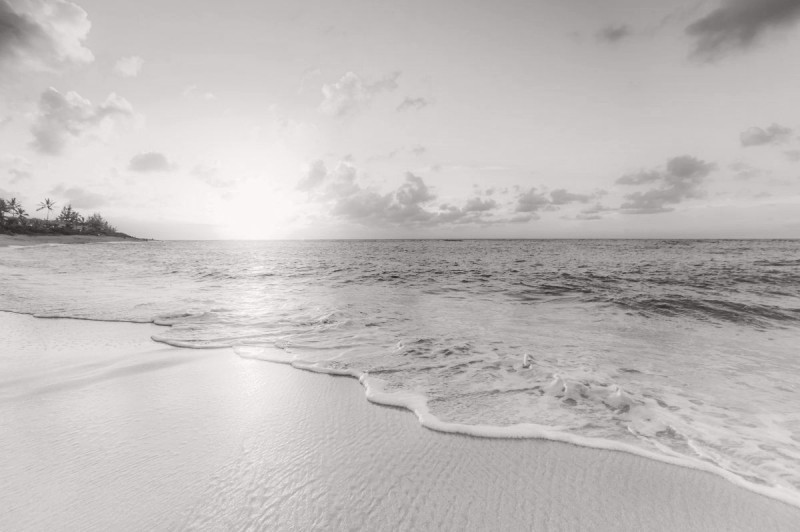 Travel to many international destinations is not an option for U.S. residents at the moment; however, there are plenty of luxurious and remote travel destinations right here in the U.S. for a safe, family-friendly vacation or a romantic getaway.
Lanai, Hawaii 
The Four Seasons Resort on Lanai is described as a "secluded, oceanfront retreat on Hawaii's last unspoiled island." The five-diamond Resort is a wonderful choice for couples, families and solo travelers looking to unwind in lush surroundings. Just a 30-minute flight from Honolulu International Airport, or a 45-minute ferry ride from Maui, the destination is easily accessible but still incredibly remote. Spend your time lounging in a private cabana by one of the lagoon-style pools, exploring the botanical gardens, relaxing with an outdoor massage at the spa or indulging in a gourmet dinner under the stars at one of the 9 restaurants. For even more privacy and space, inquire about one of the hotel's several suite options with outdoor patios for private dining.
Adults Only: Little Palm Island, Florida
Little Palm Island is a secluded retreat off the coast of Florida open to travelers ages 18+.  Accessible only by seaplane or private boat, the private island offers an escape from the busy, virtual world. Once there, explore multiple outdoor dining options – from the hotel restaurant with stunning ocean views to private dining in the guest rooms and verandas to a romantic dinner for two on the beach. Activities on the island include sailing, fishing, snorkeling, scuba diving and sky diving – plus an indoor/outdoor spa that offers massages, facials and a variety of specialty treatments.
Los Angeles Staycation: The Hotel Bel Air
For Los Angeles residents looking for a little luxury close to home, we recommend the Stone Canyon Suite or the Presidential Suite at the historic Hotel Bel Air. The smaller Stone Canyon Suite measures 1,480ft² and includes a private outdoor dining area with fireplace and jacuzzi. The incredible Presidential Suite boasts a private dining area for ten, a chef's kitchen, a study, a living room with grand piano, and a private, full-sized swimming pool. The hotel is one our favorites in the area with great food, beautiful flowers year-round and landscaped grounds to explore – keep an eye out for the swans!
Denali, Alaska
If you're looking to escape the recent warm weather, Sheldon Chalet in Denali, Alaska might be the choice for you. Air transportation is the only way to reach the private chalet 6,000 feet above sea level; there are no roads, rails or trails accessing the area. The stunning lodge can accommodate a group of up to 10 guests. The property includes 5 bedrooms, each with breathtaking views of the peak of Denali, North America's highest mountain. The all-inclusive Exclusive Experience includes an inbound and outbound helicopter tour from Talkeetna or Anchorage, Alaska, meals prepared by a world-class chef, guided explorations and more.
Santa Barbara, California 
Book a private cottage at San Ysidro Ranch in Santa Barbara, California. The hotel dates back to 1893 and includes over 500 acres of property, 17 miles of hiking trails, lush gardens, wine tours, swimming pools and more. The cottages include outdoor dining areas, private gardens and hot tubs. And a fun fact: John and Jackie Kennedy honeymooned in one of the cottages on the grounds.
East Coast Wellness in Lenox, Massachusetts
Canyon Ranch is a wellness resort located in an expansive, secluded area of the Berkshires. Guests can choose a guided experience with a focus on medicine, exercise, nutrition, or spirituality or can simply choose to enjoy the surroundings and plan a personalized journey. The resort offers nourishing gourmet food, fitness and meditation classes, spa treatments and more. Note that currently Massachusetts has implemented quarantine restrictions for many states. As of July 29, travelers from Connecticut, Hawaii, Maine, New Hampshire, New Jersey, New York, Rhode Island and Vermont are free to enter MA with no restrictions. Travelers from other states may consider Canyon Ranch's locations in California, Arizona and Nevada.
As always, we're here to assist with all your household staffing needs during this challenging time. Both childcare and cleaning professionals are considered essential workers and we have implemented strict protocols to make sure your family is as safe as possible. Contact us today to learn more.