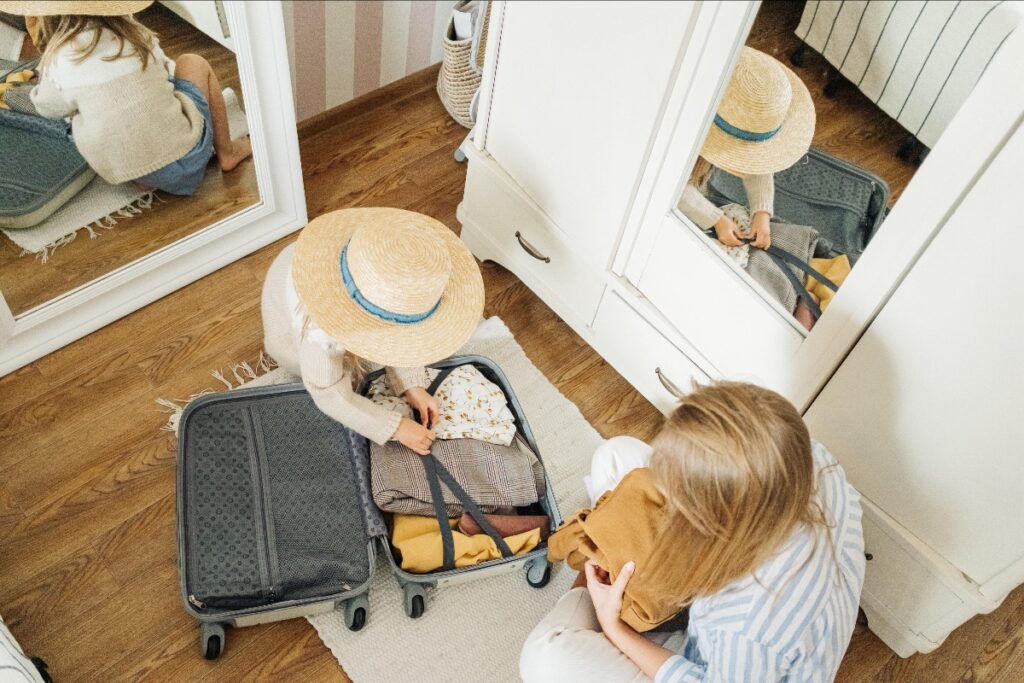 As the weather changes and we all are looking forward to our upcoming spring and summer travel plans, the team here at British American Household Staffing has put together our tips for how to best travel alongside staff, as well as our recommended travel accessories and best apps to entertain children on long journeys. 
Talk About Pay and Expenses Ahead of Time
Be sure to talk about pay, hours, and expenses before leaving for the trip, if these things aren't covered in the employee's contract.  Think realistically about how many hours you will need and let the staff know ahead of time. Staff should be paid their regular rate plus any overtime worked; in some instances, a daily travel fee may be appropriate. The employer should cover all travel and accommodations and meals – in many cases, families will give employees a set daily stipend to cover meals and miscellaneous expenses. Make sure you take into account the cost of living in the area of your destination and accessibility; for example, if the only restaurants in the area are quite expensive, that should be taken into account when deciding on the stipend amount. Finally, note that travel time is always paid – time in the air getting to and from the destination should be billed as regular working hours. 
Clarify Accommodations Before Traveling
Talk to your staff members about accommodations before leaving, particularly if you're traveling with children. Will the employee have their own room? Bathroom? If a nanny is expected to share a room with a child and provide overnight care, they should be compensated accordingly for those hours. If the staff is not staying at the same location as the family, discuss transportation plans and various logistics ahead of time. 
Set Clear Expectations 
To avoid miscommunications and problems while traveling, be very clear about expectations and responsibilities ahead of time. What will be different from an ordinary day at home? What is permissible during downtime? Can the employee have a glass of wine with dinner? Will nannies be responsible for any extra children on the trip? Will the employee be expected to provide pet care they wouldn't normally handle? Will your nanny be dining with you or separately at meal times? Be as clear and detailed as possible when sharing information, especially if this is your first time traveling with this particular employee. Plan the AgendaIf you expect your nanny or personal assistant to schedule activities and make reservations while on the trip, make sure you communicate this ahead of time. Most experienced travel nannies are happy to plan educational adventures for children in foreign cities – and can usually do so even better with a little notice! Make sure you allow for downtime for staff members when planning your trip; just like they do at home, they need time away from work while traveling. If the trip is particularly long or demanding, you might consider offering a half or full day off for the staff member to spend how they wish; this can allow them to recharge or explore the city on their own. Of course, this won't always be possible depending on level of coverage needed but is a nice way to let an employee do whatever helps them relax before returning to work. 
Remember This is Not a Vacation for the Staff 
Although you may be on a gorgeous beach in an exotic location, remember this is not a vacation for your staff. They are working and should act accordingly; similarly, the staff members should get their regular days off and paid time off allowance upon the return home. While some employees may enjoy traveling for work, travel with an employer should not be considered a bonus or count towards any of the employee's own paid time off. 
Communication is Key 
When traveling with employees, good communication is vital. Clear communication from the start can help avoid many common problems. Most disputes stem from a misalignment of expectations regarding travel pay or hours; if these things are clearly discussed upfront, you can spend less time worrying and more time enjoying your vacation. 
Luxury Travel Accessories
We love these Bose noise-canceling headphones to help get a good night's rest on a flight. They are also available as noise-canceling earbuds; both are perfect whether you're trying to rest or get work done by the pool. Stow, a luxury accessories brand based in the U.K., is our go-to for good quality travel accessories. We recommend the leather tech case which comes in four colors and can be monogrammed or even embellished with a bespoke hand-painted commission of your choosing.  Keep your passport and vaccine card in one place with a sleek leather passport wallet. We love Royce's classic leather option and Cartier's gorgeous burgundy calfskin version.  Mark & Graham offers a lovely and simple vegan leather option.  Keep track of your valuables while traveling with Cuyana's jewelry cases, available in three sizes and multiple colors. If you aren't yet familiar with Cuyana, they're a female-owned clothing and accessory company producing sustainable, classic pieces.  We never travel without our Tumi cosmetic case; the case is nylon and easy to clean, whether makeup, soap, or toothpaste gets on it. It has numerous pockets for storing cosmetics, travel skin and hair products, and anything else you need on the go. It has a hook for hanging and is compact and lightweight. Like all Tumi products, it will last years, even with heavy use.  For children, we love Meri Meri's playful bear suitcase and State's rolling suitcase available in a variety of fun patterns. To keep baby's items separated, store them in this classic suitcase from Bonpoint. 

Best Apps to Entertain Children During TravelPBS Games for KidsBarefoot World AtlasMad LibsPetting Zoo by C. NiemannDrawing PadSkybrary – Kids Books & Videos