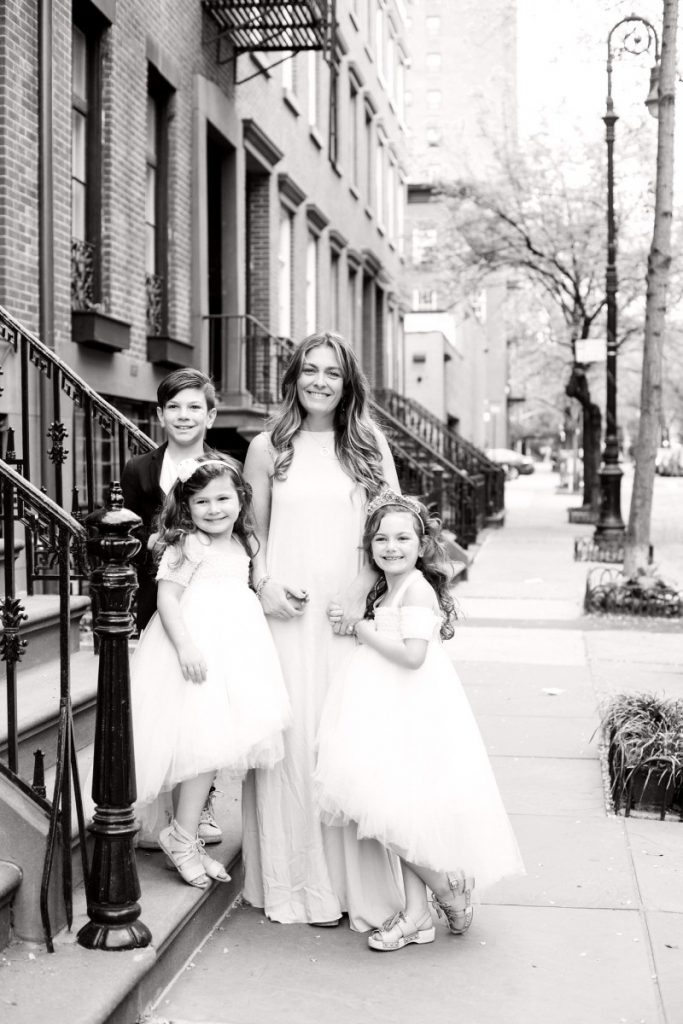 Chandler Scyocurka, part of British American's Marketing and PR team, sat down with Brianne Manz of Stroller in the City for a Q&A focused on being a mommy blogger and raising children in the bustle of New York City.
Brianne, who was once a fashion showroom owner, now dedicates her time to motherhood and blogging. Here, she shares some tips on how to perfectly balance being a great mother all while making the most of living in the city.
• Q: Raising children in the city is inevitably difficult. What are some of your tips to new mothers in New York City, in particular?
A: I always say this but the ability to be flexible and go with the flow is key. And make time for yourself! I learned a weekly yoga class so I can just calm my mind, works wonders. And allows you to handle the chaos.
• Q: What do you think is most important when raising a family in New York?
A: Take advantage of what this city has to offer. We have museums and galleries and amazing parks right outside our door. We are surrounded by different cultures and backgrounds—we hear dozens of different languages a day. We wouldn't have this if we lived anywhere else. It is important to appreciate it and not let the grind overshadow how culturally diverse and wonderful this city is.
• Q: What are your favorite places in or around New York City when looking to spend quality time with your little ones and family?
A: We live in an amazing neighborhood. Battery Park City has so many parks and playgrounds…waterfront views, the promenade, great restaurants. This is the perfect neighborhood to spend time with the family. Plus, I also love the West Village—it still feels like old New York on some of those blocks.
• Q: How do you balance being a mom and a blogger? What do you feel like it means to be a mommy blogger in the social media age?
A: I recently wrote a post about balancing, and for me there's no such thing. It's about the juggle. I'm lucky enough that my job involves my family, but I do need to set work hours for myself where I am just working on writing, and other times when I cannot answer emails or phones while I am toting my littles to their after school activities.
Social media is a huge part of what I do, and I have a very supportive and loving community of followers so I always feel safe sharing our lives. I have always been pretty honest in my posts so I hope I don't contribute to the staged and unattainable idea of perfection that stresses moms out. I am pretty real, our photos are real—our life is real. I want to continue to promote the honest side of motherhood.
• Q: Have you ever used or considered using a baby nurse or nanny?
A: My husband travels for work constantly so I definitely need some help—especially when I have three kids in different schools in different neighborhoods!! We have a babysitter four days a week to help with school drop offs and pick-ups…and she watches the kids when I have important events and meetings. My family lives nearby so they are always available to help with the kids. I am not opposed to hiring help! Raising children while working full-time is challenging—you always need help, and shouldn't be afraid to ask for it!