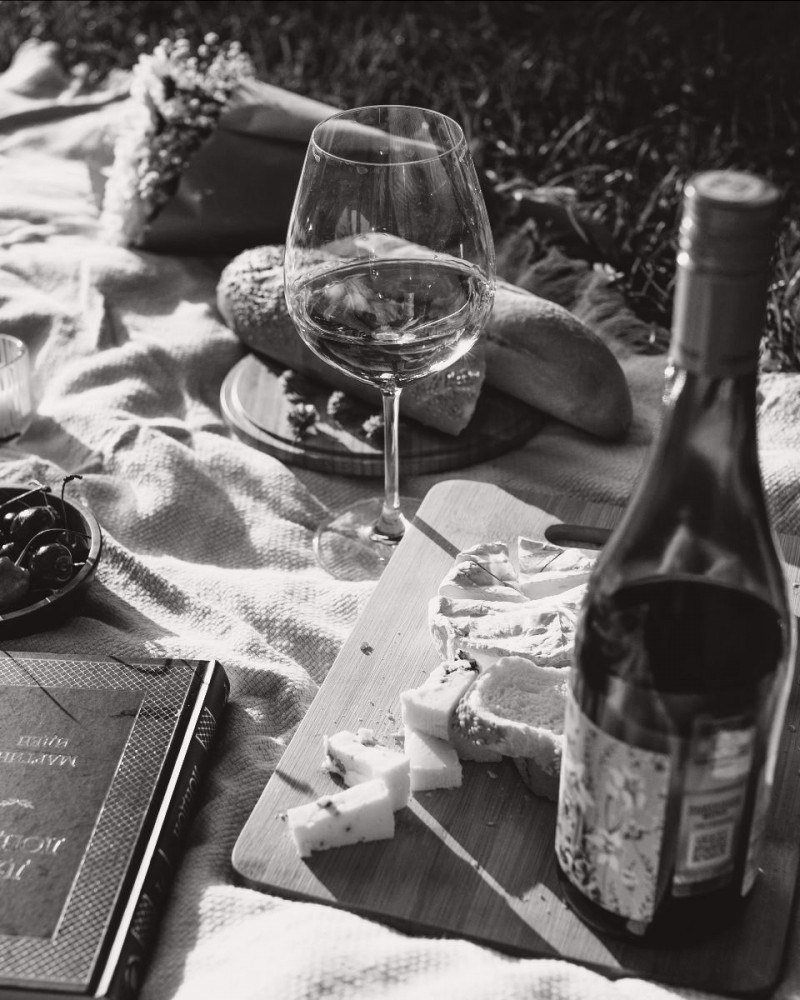 Despite the uncertainty and difficulties of our current climate, it is important to find time to enjoy simple things, such as good food, wine and the company (even virtual!) of people you love. A little down time allows us to reset, refocus and to be better partners, parents and friends. We've rounded up a few of our favorite ways to unwind and relax after the children have gone to bed. Cheers!
Private Virtual Mixology Classes
Fancy Sips offers private cocktail making classes for groups of all sizes. They're perfect for date night or an evening "out" with friends. You can specify what types of cocktails you'd like to make or let the lead bartender, Sam, decide for you. You'll receive a list of ingredients ahead of time and then all you have to do is show up and get ready to have a good time!
Online Cooking Classes for New and Experienced Cooks
Los Angeles based chef and cookbook author Pamela Salzman is now offering online classes; courses include pre-recorded videos along with live streams and access to ask Pamela questions about the recipes and techniques. Her down-to-earth approach and easy-to-follow guidelines make her great for those new to the kitchen or who want to improve their basic skills. For those already comfortable in the kitchen looking to refine their skills and move towards a more sustainable lifestyle, we recommend the James Beard Foundation's Waste Not, an online course covering waste reduction methods, including food safety considerations, technical approaches, and creative applications for combating food waste. Finally, for those feeling adventurous this summer, we suggest Woodland Classroom's Foraging Workshop (you could include older children in this one!); the class covers how to safely identify, harvest and cook with wild foods.
Live Homebrewing
City Brew offers an at-home virtual introduction to homebrewing. The course includes a kit with everything needed to brew 2.5 gallons of homemade beer plus 3 hours of live instruction with an experienced beer maker.
The Getty: Eat, Drink and Be Merry
Take a tour of The Getty Center's online exhibition, Eat Drink and Be Merry. The show features food and drink in Medieval and Renaissance art and insightful information about the period. Afterwards, virtually wander the halls to view the museum's collection of  European paintings, drawings, sculpture, illuminated manuscripts, decorative arts, and photography.
Virtual Pub Trivia
NYC Trivia League offers free online trivia four nights a week every week via Facebook and Instagram Live. They also offer private trivia events for groups. Check their social media for more information – some weeks are themed and others are general trivia.
Indulge in Award Winning Food from Across the Country
More and more restaurants, bakeries and chefs are shipping specialty food worldwide. Visit Rogue Creamery to try the cheese that was named 2019/2020 World Champion at the World Cheese Awards (the site is currently taking pre-orders for the next batch of winning cheese but has several other varieties available now).  McLoons Lobster Shack, named #1 lobster roll in Maine, is now shipping supplies for their famed lobster rolls across the U.S. For a special summer weekend, order a four pack of lobster rolls and their Wild Maine Blueberry Bread Pudding. Dinosaur Barbecue, voted America's best barbecue by Good Morning America, offers meals for six, including meats of your choice and a variety of sides and sauces. Craving something sweeter? Jacques Torres' famous chocolate chip cookies are now available to order; Torres' awards include the James Beard Foundation Pastry Chef of the Year, Meilleur Ouvrier de France, the Chefs of America Pastry Chef of the Year, and Chartreuse Pastry Chef of the Year.
Drink for a Good Cause
Wineries across the country are stepping up and donating portions of their proceeds to various causes. City Winery offers a rosé from Mendocino, California that benefits ROAR (Relief Opportunities for All Restaurants). This crisp summer wine is available by the bottle or case with free shipping for either option. The Francis Ford Coppola Winery is donating $2 from each bottle of Diamond Collection Wine sold to No Kid Hungry. One Hope donates proceeds to a variety of causes, from anti-racism endeavors to breast cancer research.
As always, we're here to assist with all your household staffing needs during this challenging time. Both childcare and cleaning professionals are considered essential workers and we have implemented strict protocols to make sure your family is as safe as possible. Contact us today to learn more.