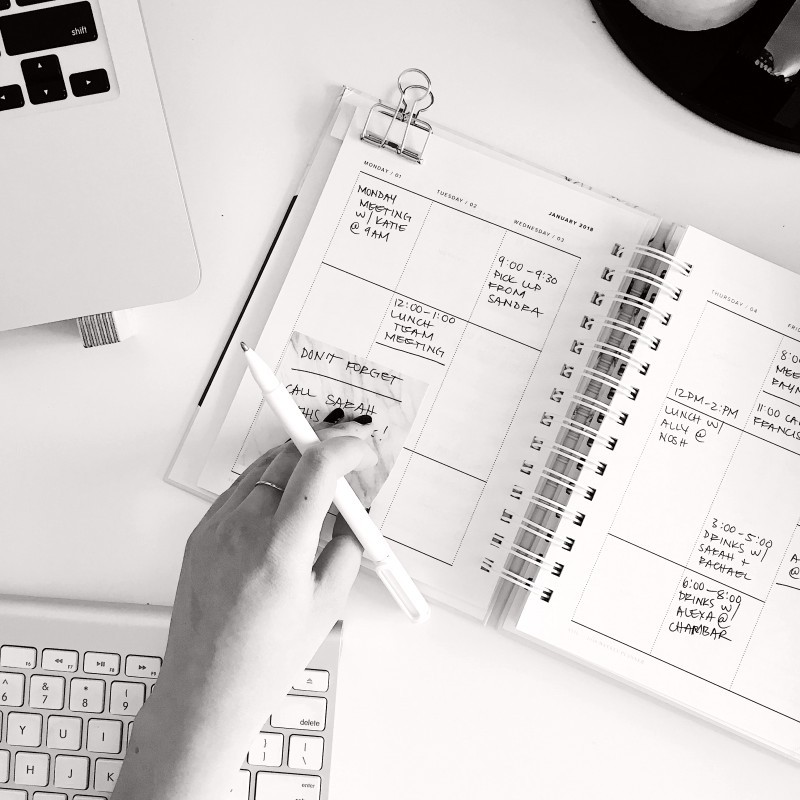 Who Needs a Personal Assistant?
In life change is inevitable, but consistency is what we are craving most during this unprecedented time. Taking stock of what is in your power to control is a good way to manage stress and provide structure for your family.
Having a dedicated personal assistant (PA) is not just for CEOs and business moguls. Anyone can benefit from the assistance of another set of hands and a second brain. Entrepreneurs, busy families, tech start-ups, and public figures are just a sample of the kind of people we help find the best support for their unique lifestyle and schedule.
During this tumultuous time, it is even more important to stay on top of what you can control and maintain consistency for your family. A PA is a great support system and can do many tasks remotely, thus eliminating exposure for you and your family.
What Does A Personal Assistant Do?
While a job description for a personal assistant is as unique as you are, a PA's daily routine may include any of the following tasks:
managing the family calendar
personal shopping
paying bills
handling investments and philanthropic accounts
Quickbooks
managing an estate or celebrity home
managing household staff
HR duties including hiring and paperwork
bookkeeping and vendor management
organizing the maintenance of any private yacht or jet travel and staff
any other home and/or office management
What is a Virtual Assistant?
A virtual assistant (VA) is an assistant who only works remotely. They may be available for on-site visits to assess projects or problems, but do the majority of their work, as the name suggests, virtually, and are ideal hires during times when travel is limited and people are choosing to stay home.
Ideally, VAs work with a fixed list of tasks or responsibilities to accomplish weekly or daily. Consistent communication is key, but they will be self-motivated and autonomous workers that do not need constant direction or feedback.
4 Ways a Virtual Personal Assistant Can Make Your Life Easier
Beyond the daily tasks and calendars, personal assistants can add value to your life in the following ways:
1. They can organize your life.
They will manage your inbox and help you feel more in control of your life by understanding your needs and managing them in a professional way.
2. They can delegate and manage tasks.
A quality personal assistant will understand how to communicate properly and act as gatekeeper to you and your family. They may also manage your staff and help to hire, train, and manage conflicts in a legal, diplomatic way.
3. They can save you time.
You will be amazed at the difference in your day when all the small tasks are off your plate.
4. They can help you avoid problems by identifying and solving them before you even know about it.
A competent assistant will be able to not only identify a problem, but find and implement a solution with no direction.
Most importantly, your personal assistant should practice discretion and loyalty. Competency and reliability are also key as PAs are responsible for many details of life and business being completed.
Being a team player is a crucial need for any personal assistant. Not only because no task is too small, but your assistant will be coordinating and sometimes managing the rest of your team. You want your staff to be understanding and flexible as we navigate coming back to a sense of normalcy.
Coming Back to In-Person Work
Be sure to reference our resource list for how to safely have any domestic staff return to your home. You PA can help manage other staff transitioning back into your home and stay up-to-date on your state's guidelines for workers.
Hire a Personal Assistant with BAHS
Due to our tech-savvy culture, reviewing candidates and interviewing can be done seamlessly. Once you have a candidate you'd like to hire, options for self-quarantine and isolation before their start date are available. Depending on the area in which you live and your unique situation, testing may soon be available to ensure your family and staff stay safe and healthy.
Our expert recruiters can assess your needs and recommend the best course of action for keeping your current staff or hiring during this time. Connect with your local office today to discuss your options and begin implementing structure.