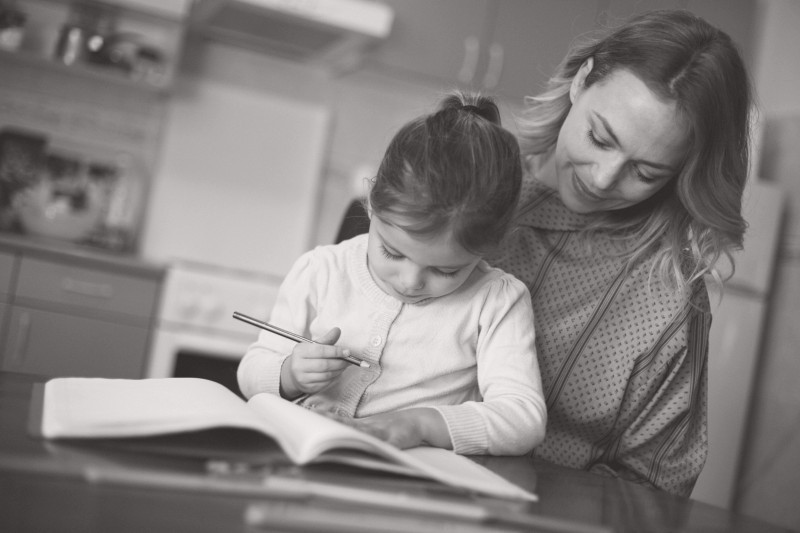 In February 2020, Beth* began her placement with the family who carefully chose and hired her to care for their baby through British American Household Staffing.
Having 'babysat forever' growing up in the suburbs and then earning a teaching degree before specialising in Infant Newborn Care, it was clear to see that she was destined to work with children.
However, just weeks before the pandemic hit in March, Beth was all set to join the Smiths* for a 12 month contract to care for their baby in their New York home.
"Before we knew it, all the good parts of nannying disappeared and all the things we knew and depended on to educate and entertain the kids, were taken away" she tells me.
"Usually, cities like London and New York have so much to offer, from parks to museums, the perfect backdrop for play-dates, fresh air and picnics. So when we saw the social distancing rules and places begin to close down, us nannies had to really dig deep and get creative with ideas on activities to keep a child fulfilled but also safe and protected."
When I ask her about her own situation, highlighting the decision to be apart from her own family when forced to decide who to quarantine with, she answers without hesitation and in a way that shows why she works in such a selfless role.
"Oh I stayed with the family. I became a live-in nanny" she states with ease. "They needed me more than ever, especially with so many uncertainties and things changing day-to-day. I had my own room and bathroom and although I couldn't go home, I felt like I was part of their family."
I ask her what the best kind of families are to work for, thinking she may reference the luxury of an estate or the perks that some clients offer their staff, like gym memberships or personal chefs, but again, she answers withmodesty, it's clear to see why she, like so many BAHS nannies are considered assets to a family when joining their household.
"Parents who are thoughtful, they're the best" she confides humbly.
"In what way"? I probe.
"Giving you direction and asking if you're okay. Basically just communicating with you and making you feel heard" she says warmly. "It's a partnership, between a nanny and parents so it always works best when both sides are thinking of the other."
I ask her about the challenges and the problems faced during the pandemic, expecting some horror stories, yet she responds as graciously and intelligently as a modern day Mary Poppins.
"For parents living in an apartment and working from home, that's tough, especially with a child or children. We aren't meant to be isolated so it's a lot, especially in small living spaces with limited options outside" she pauses thoughtfully. "That's probably the biggest challenge during this for the families. For the nannies, it's been thinking outside of the box when comes to ideas for the children when so many places began to close."
When I bring it to her attention that even hospital staff were able to go home after a shift, she humbly and protectively defends the position that so many nannies were faced with. Some not seeing their own families for months at the loyalty to their client.
"Many live-out nannies became live-in nannies when the pandemic hit. It just made sense and it was safer for the families to have us join their bubble without worrying about external interaction becoming a threat for infection. "We hibernated together and it bonded a lot of staff and their clients through such a testing time. I've been very lucky that the family I was placed with were like a second family."
After speaking to Beth, I did some further research and read some other personal anecdotes from those who worked in childcare. Some saying it was too much for them being stuck in another household and others fortunate enough to work for families who provided private travel services like Uber and Lyft back and forth to their own homes if they lived nearby.
But then there were the others, the ones who fully committed to the moment we never anticipated in this lifetime, those who at the crossroads of tough government guidelines instinctively agreed to join their principal families over their own families, some in an isolated move into their client's residence and some even moving miles outside the city for the summer where their clients decided to retreat during the pandemic.
Every case is clearly different, there's no carbon copy of a nanny just as there are no text book examples of a family. Each partnership becomes couture to their own mix of personalities and requirements.
So when speaking to the nannies at the BAHS agency, one thing that was transparent were their feelings that client came first and for the sake of the children it was the consistency of care that they all persisted to strive to maintain during the pandemic.
If ever there was a time to cast the spotlight on those going above and beyond their job description it's this year having so much on the line. The nannies from BAHS have proven to prioritise their childcare before anything or anyone else, even themselves.
They really are the quintessential modern day Mary Poppins with hearts as big as their overnight bags.
*names have been changed out of respect for candidate and client privacy