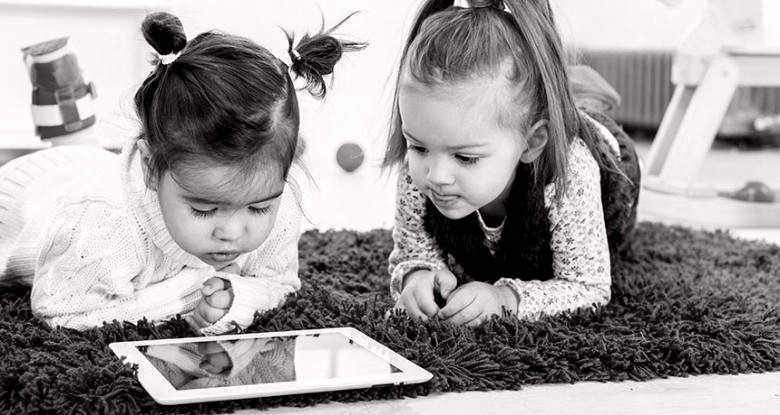 During this difficult time, you may find yourself asking what you and your family can do to help those directly affected by COVID-19. We've put together a list of resources; whether you would like to make a monetary donation, spend some time at the sewing machine or have a glass of wine, you can help in the fight against COVID-19.
COVID-19 Solidarity Response Fund for WHO
With so many new charities and GoFundMe pages set up at the moment, it can be challenging to decide where your donation will be put to the best use.  Before donating to any charity, we recommend doing a quick search on Charity Navigator to confirm the fund is accredited. Our top choice right now is the COVID-19 Solidarity Response Fund for WHO. The World Health Organization, the United Nations Foundation and the Swiss Philanthropy Foundation joined together to create this unified giving platform that directly supports WHO's work. The website states:
Donations support WHO's work, including with partners, to track and understand the spread of the virus; to ensure patients get the care they need and frontline workers get essential supplies and information; and to accelerate research and development of a vaccine and treatments for all who need them.
The site accepts tax-deductible donations online, via check, text and more.
Donate to a Local Food Bank 
With millions of people out of work, children home from school and businesses closed, many are struggling to feed their families. Donating food, money, or time to a local food bank is a great way to help.
Feeding America has several resources on its site, including a helpful tool to find the food bank closest to you.
Help Send Books to Children in Need 
By donating to First Book, you'll assist in getting books in the hands of reading age children in low-income communities. Since the shutdowns began, almost 2 million books have been distributed to children and families at emergency feeding sites and homeless shelters across the country. If you have physical books to donate, try giving your local women's shelter or church a call; current regulations on donations of physical items vary greatly across the country.
Check in with Neighbors
If you are leaving home to go to the grocery store or if you have been able to secure a grocery delivery, think about reaching out via phone to a vulnerable neighbor and see if there is something you can pick up for them. Many people in high-risk categories may be afraid to leave their homes and are unable to get fresh foods during this time. Remember to leave groceries outside the door or stay at least 6 feet away during the drop-off!
Handmade Masks
Older children interested in sewing or design can help by sewing handmade masks and donating them to hospitals. While hospital personnel treating COVID-19 patients cannot use them, doctors and nurses treating other ailments can, which then frees up N95 masks for COVID-19 responders. Vanderbilt University offers free instructions for making simple masks with and without elastic. Be sure to check with your local hospital to find out if they accept donations and their preferred method of receipt.
Donate Plasma
If you've already had and successfully recovered from COVID-19, you can help others by donating plasma via the Red Cross. People who have fully recovered from COVID-19 have antibodies in their plasma that can attack the virus. Adults 18 years and older, who are currently in good health and have a prior, verified diagnosis of COVID-19, but are now symptom free and fully recovered may qualify. Visit the Red Cross website for details.
Help Those in Crisis Remotely 
During this time of isolation, many people are struggling physically and mentally. Consider signing up as counselor for a crisis phone or text hotline. Most offer online training programs that can be done on your schedule. We recommend Crisis Text Line – they are actively seeking volunteers in both the U.S. and the U.K.
Watch Your Favorite TV Shows
With the 4th Wall Chrome Extension, your family can donate to WHO, Meals on Wheels, Project Hope and more simply by streaming the shows you love on Netflix, Hulu or Prime Video. Just download the extension and start watching; the app will make a donation to a COVID-19 relief cause of your choice after you've accumulated a certain number of minutes streaming.
Drink Wine 
Mila Kunis and Ashton Kutcher recently partnered with Battle Creek Vineyards to launch a new Quarantine Wine. The pinot noir is available for pre-order online and 100% of the proceeds will be donated to COVID-19 response charities and organizations.
If pinot noir isn't your drink of choice, you may have other options. Many local wine shops and liquor stores are currently offering specials benefiting charities. In New York City, Nolita Wine Merchants are offering curated "Restaurant Relief Bundles,"; the store is donating 50% of the profits on a select group of Spanish and Portuguese wines to the Restaurant Workers' Community (RWCF).
As always, we're here to assist with all your household staffing needs during this challenging time. Both childcare and cleaning professionals are considered essential workers and we have implemented strict protocols to make sure your family is as safe as possible. Contact us today to learn more.