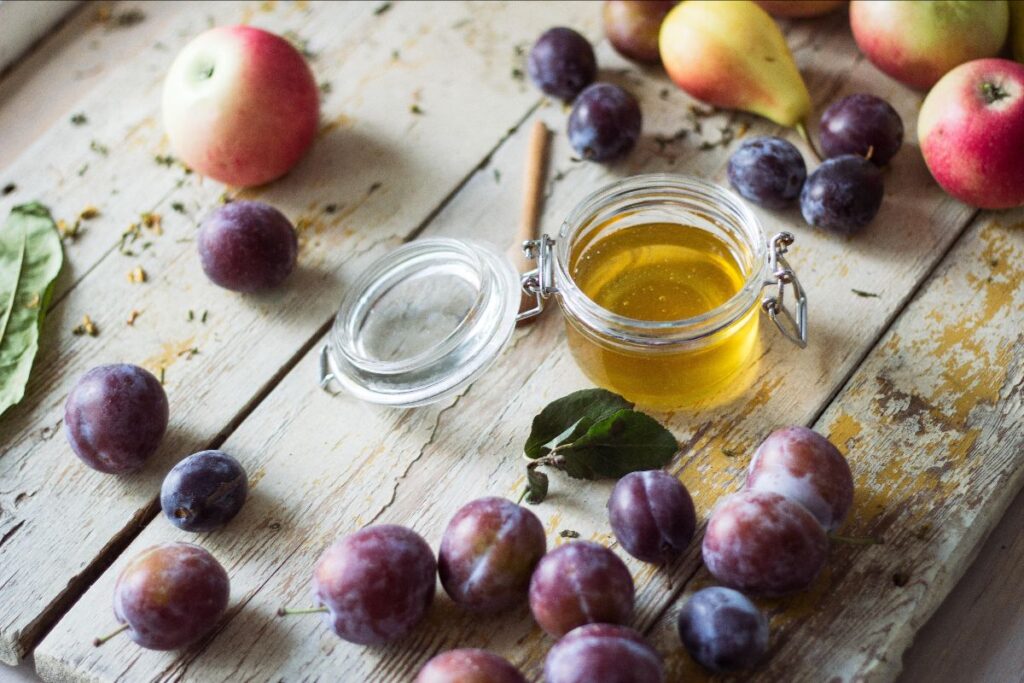 As we approach the high holidays, we are sharing a few ways to spend the holiday with children. And don't miss last year's newsletter on suggestions for spending Yom Kippur with little ones. Shana Tovah!
Involving Children in Rosh Hashanah
Explain. 
Take the time to explain the significance of the holidays to children. Depending on your child's age and interest, you might approach this conversation differently. We love the idea of sharing a bit of history on the holiday and then connecting that history with the things we do today to honor that. You might take a moment to share some special memories from your childhood then ask if you child has any ideas to add to this year's celebration. Children will always be move involved and cooperative if they understand what is happening and are given some agency over the events.
Invite.
Invite children to participate in the preparations and festivities. Involve them in making challah, picking seeds from pomegranates, or simple chopping. You might set the table together or hang decorations. During Rosh Hashanah, ask children what they'd like to improve in the next year and share your own resolutions. We love the idea of making a resolution as a family – it could be something as simple as eating breakfast all together three mornings a week or going on one educational family outing a month.
Play.
Make new memories together! Books, songs, games, and crafts are all great ways to learn about the holidays and spend time together. Decorate the house with apples or pomegranates – you can use fresh fruit, cut simple shapes from paper, or make origami pomegranates with little ones. Children can also make honey pots using at-home clay or decorate mason jars for the holiday and fill with honey afterwards – don't forget to pick up apples for dipping! Young children might enjoy the fun and easy to learn song 'Dip the Apple in the Honey'.
"On the first night of Rosh Hashanah, it's custom to say prayers over wine, honey- or raisin-sweetened challah, and apples. On the second night, pomegranates are often eaten instead of apples. As Marks writes: "The Rosh Hashanah simile is, 'may we be full of merits like the pomegranate [is full of seeds.]'" Sephardic Jewish households frequently incorporate pomegranates on the Rosh Hashanah seder plate (along with items like leeks, pumpkin, apples, and walnut-stuffed dates), signifying a wish for blessings in the coming year."  –The Righteousness of Pomegranate on Rosh Hashanah by Rebecca Firkser
Pomegranate Recipes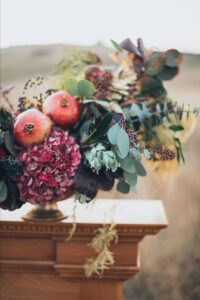 Moroccan Roasted Beets with Pomegranate SeedsKosher Pomegranate ChickenVegan Pomegranate Shaped Challah Rolls Pomegranate Glazed SalmonVanilla Pomegranate Oatmeal CookiesApple Pomegranate Crumble